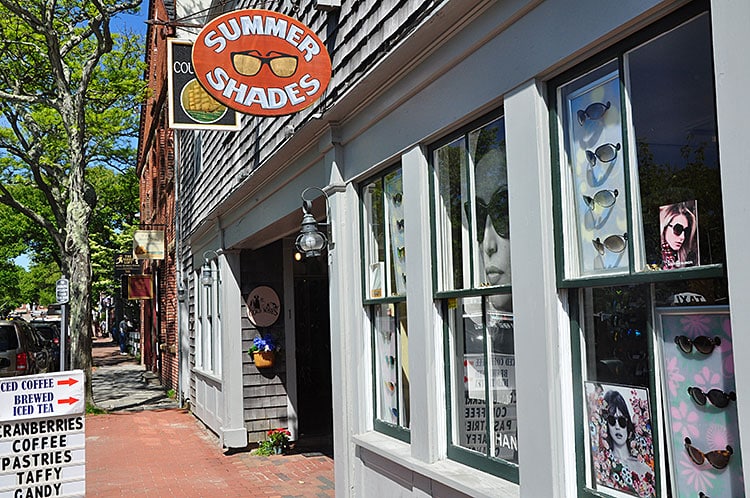 The ultimate, year-round accessory that will never go out of style is a great pair of sunglasses. They are functional yet act as a statement piece, bringing together an outfit.  Sunglasses can make you look chic and stylish, even if you are trying to  hide the bags under your eyes from a late night on the town.  And the wonderful thing about them is that there are so many styles, shapes, and colors to choose from, you're sure to find a pair that suit you perfectly!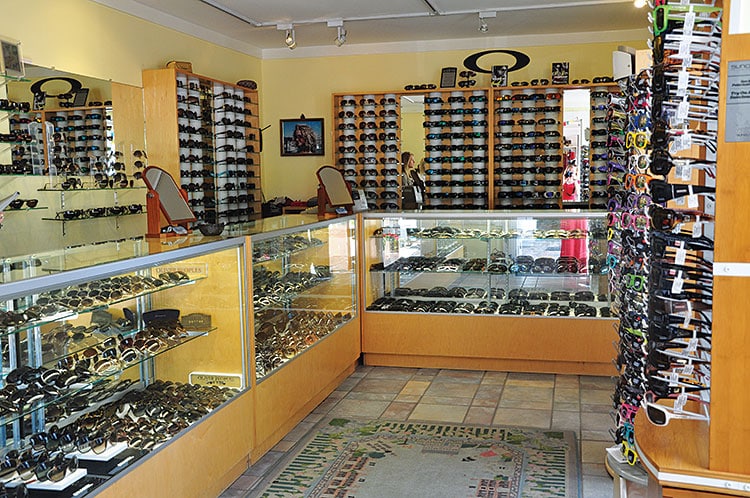 For over 20 years Summer Shades has been providing Nantucket and its visitors with the latest trends and classic collections in eyewear. The company began on Martha's Vineyard and when owner Andrew decided to expand his business to Nantucket, he enlisted his mother Margaret to run the shop.  She has been with the Straight Wharf Courtyard store for twenty-five years, and loves her job.  She attends the eyewear show with her son once a year and picks out new lines or styles to carry in the store. If anyone on this island knows sunglasses, it's Margaret!  It's easy to get overwhelmed with the vast variety of frames, lenses, colors, and shapes they have to offer, but she or another of their helpful staff is happy to assist their customers in finding the perfect pair that complements your face and features.
Summer Shades carries all of the popular names in eyewear, from Ray Ban, Oakley, and Maui Jim to Chanel, Gucci, and Prada.  Prices range from $18 to $650, so you're sure to find a pair that works with your budget.  Open daily in season, Summer Shades is located in the front shop of the Courtyard on Straight Wharf.