• Eye on Style by Sarah McNamara •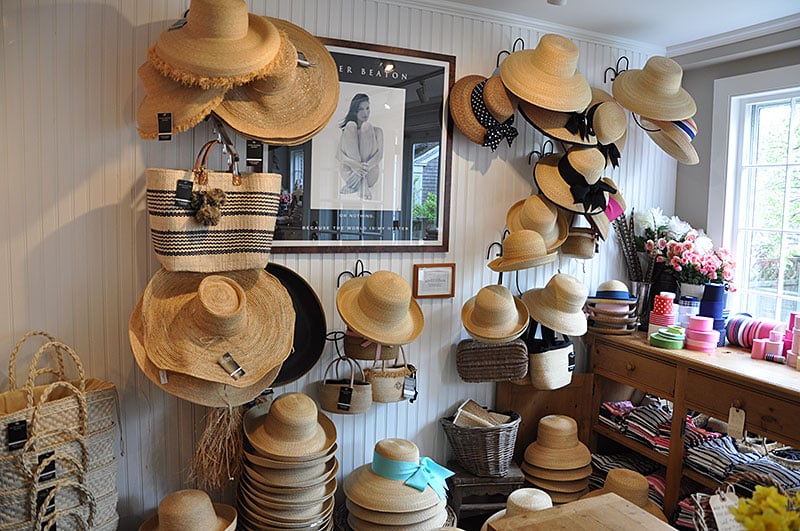 A hidden gem on Federal Street worth discovering, look for the discreet flower pot with a black and gold oval sign that will lead you away from the street and down a wooden footpath to a small courtyard that houses Peter Beaton Hat Studio.  Here you will find a store that is the epitome of the classical Nantucket look and style.  Packed with beautiful and customizeable straw hats, as well as matching totes, a collection of sunglasses, and nautical striped shirts in a variety of colors, you are sure to leave looking like you are ready for a day on the beach with the family or a sunny sail in the harbor.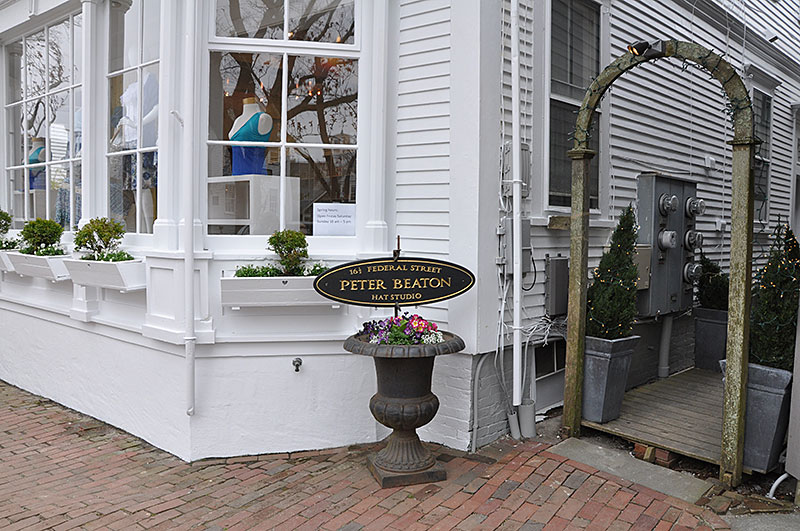 The idea of making fabulous hats came to owner Darcy Creech when she wore a brimmed hat that she had decorated with flowers to a party in 1989.  The hat was a hit, and requests to duplicate it came flooding in. She was soon handling wholesale orders on Nantucket and in major department stores. First Lady Hillary Clinton even requested a custom hat for the inauguration! The brand continued to grow, and on a trip to the island in 1995 with her seven year-old son Peter, he suggested they move to Nantucket.  Darcy and Peter packed up their life in Connecticut and made the move to Nantucket, opening the doors of Peter Beaton Hat Studio (named after her son) in the spring of 1996.
Peter Beaton designs and manufactures their own product which is available exclusively on Nantucket.  Each hat is made from fine grade natural straw that is skillfully braided and sewn into shape by hand, making each hat a unique treasure.  The hat styles range from classic to contemporary, named for different locations on the island.  When you come to the store you are getting a personalized experience, as each hat is custom fitted and custom trimmed, and comes in its own signature hat box to carry it in.   A hat from Peter Beaton is a special memory of time spent on this magical island.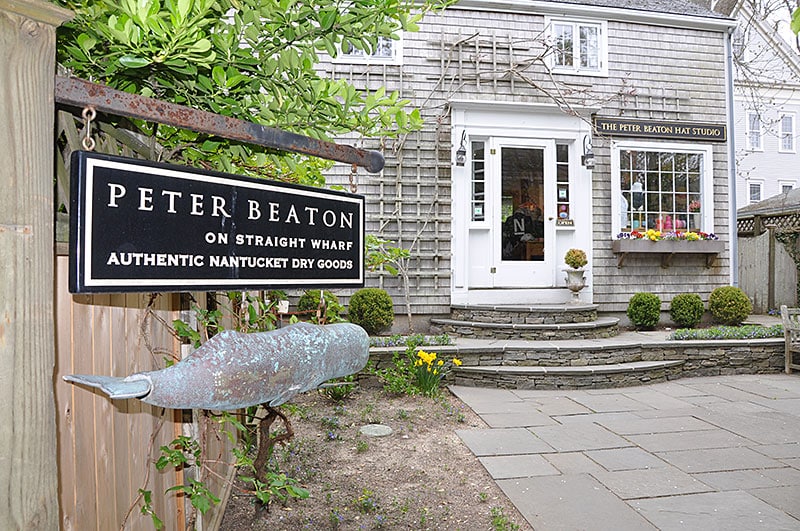 Peter Beaton is located at 16 1/2 Federal Street.  You can also visit them online at www.peterbeaton.com.