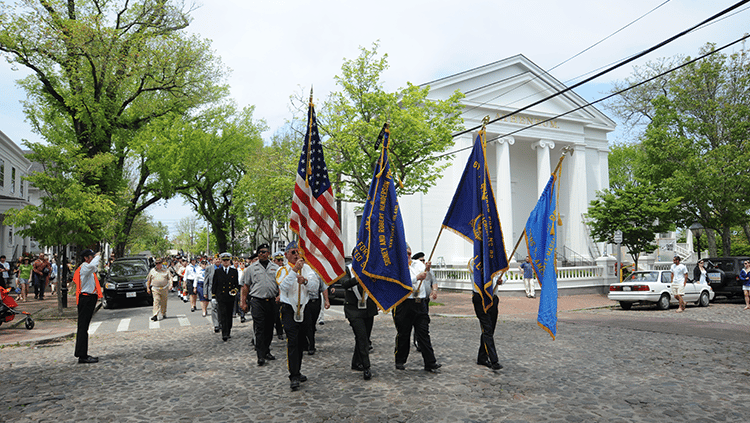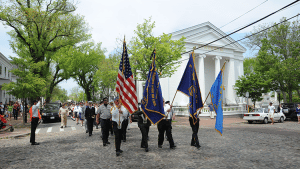 Nantucket Holiday for Heroes, a grassroots association which strives to both honor and recognize our wounded warriors for their incredible service to our country, is holding its first event during Memorial Day Weekend, with a Wounded Warrior sailing team aboard the boat The Tyrone for Figawi.
Additional summer season events are planned for the July 4th Holiday and a Hero Triathlon is planned for July 21.  In mid-September, Nantucket Holidays for Heroes will welcome six service men and women and their families for a Nantucket retreat with the goal of providing them with a safe haven, both physically and emotionally.  The day of their arrival on the island—September 11—they will be welcomed with a parade in their honor.  On September 13, Nantucket Holidays for Heroes will be hosting a Heroes Gala at the new VFW, featuring a performance by Lee Greenwood.
Nantucket Holidays for Heroes was first envisioned by summer resident Tom McCann while he was watching a Memorial Day Tribute to our soldiers, veterans, and wounded warriors on the Mall in Washington DC.  Moved by the enormous sacrifice and bravery that these soldiers gave to keep our country safe and free, McCann decided that providing Nantucket holidays to these men and women would be a healing experience.  "I sat in awe of these brave and very young soldiers who were being honored for their bravery and all they do/did to keep our country free. It was very emotional. And as I thought about how truly lucky we all are I was inspired to start Holidays for Heroes."
Organizers are seeking volunteers and donations from sponsors and individuals.  "Holiday for Heroes would like to ask the Nantucket community to join in their mission of giving many of our young service men and woman a chance for a healing visit to our beautiful island," said McCann.  "I think we have an opportunity to open the arms of the Island and say a huge thanks to all those who give and gave so much."
Details on how to get involved can be found at holidaysforheroes.com.