~ by Sarah Morneau ~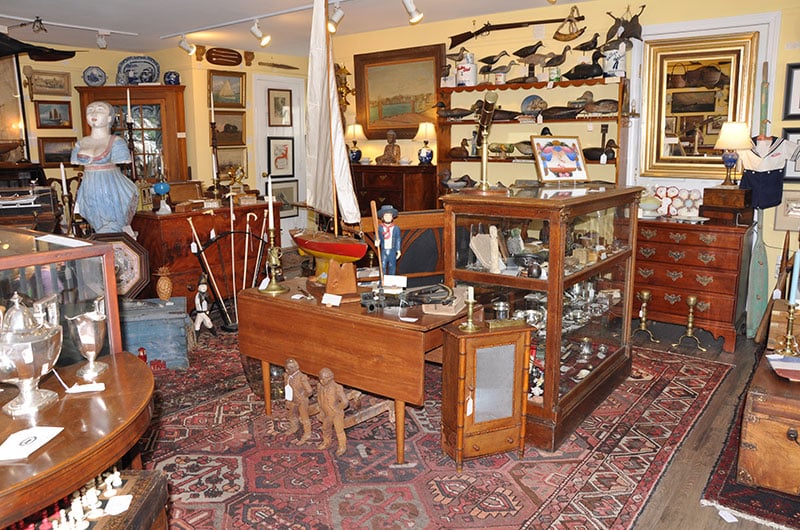 After decades of occupying the old Lobster Pot building on Easy Street, The Antiques Depot packed up its inventory this spring and moved into a new home on Federal Street. They are now located in the heart of town, in a bright and airy second floor space, perfect for displaying their antiques and collectables.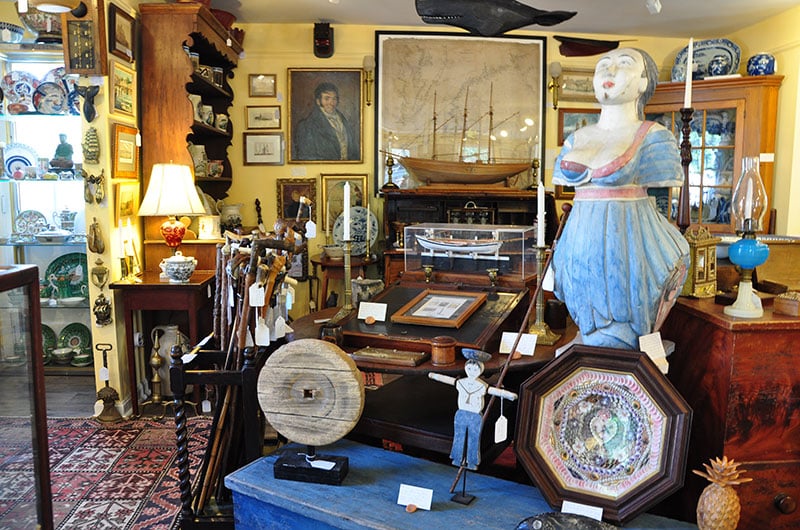 Head up the stairs on Federal Street and chances are you'll be greeted at the door by Jack Fritsch or Howard Chadwick, co-founders of the The Antiques Depot. Howard has a life-long connection to the island and Jack arrived here in 1979 as a research biologist. Both with a long history and love of working with antiques, the two took over the former Tiller Antiques shop in 1989 and renamed it The Antiques Depot due to its proximity to the site of the old island railroad depot.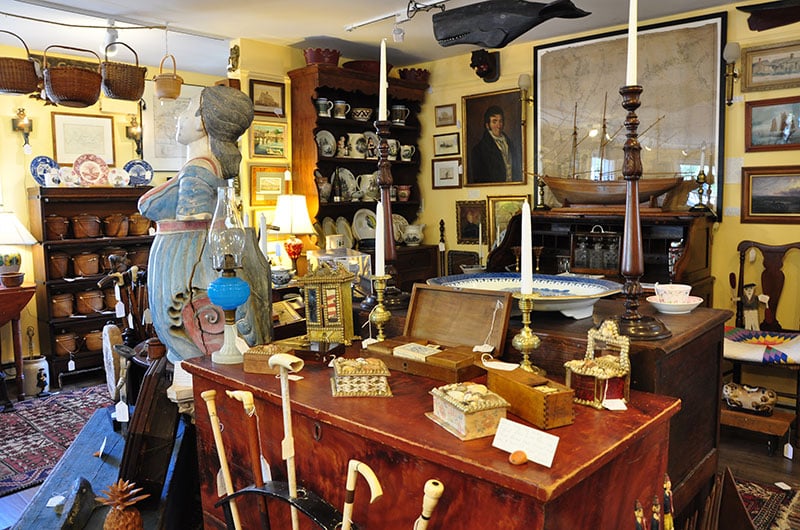 The Antiques Depot is one of Nantucket's oldest antique shops. They specialize in Maritime, China Trade, and Nantucket antiques, including scrimshaw, decoys, Sailor's Valentines, and Nantucket lightship baskets. Their well-curated collection also includes a fine selection of furniture, art and accessories from the 17th, 18th, and 19th centuries.

Walking through the door of the Antiques Depot is like taking a step back in time, and I love browsing through their treasures and imagining a family from the past using the set of fine china at a celebration or how the woman's figurehead once graced the front of a sailing ship. The experience of shopping here connects you to Nantucket's past.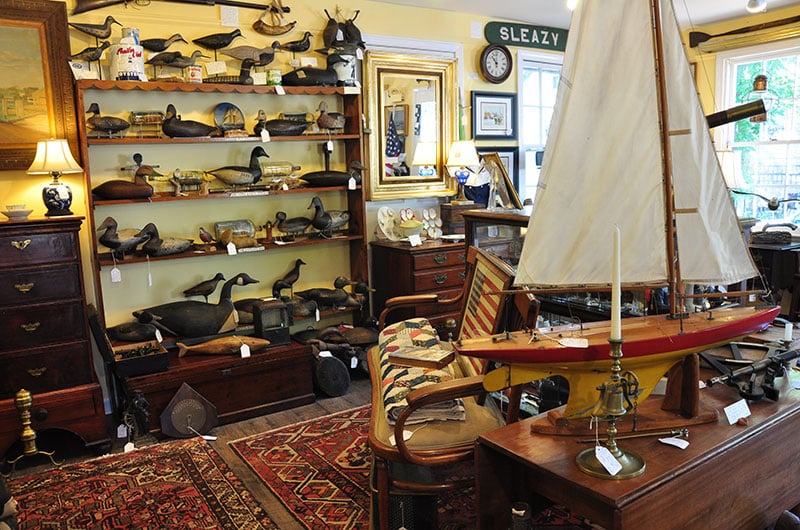 Jack and Howard are very friendly and incredibly knowledgeable, so if you have any questions or are looking for something in particular, don't be afraid to ask. The Antiques Depot is located at 23 Federal Street, up the set of white stairs. They are open daily from 10am to 5pm and some of their collection can be seen online at nantucketantiquesdepot.com.