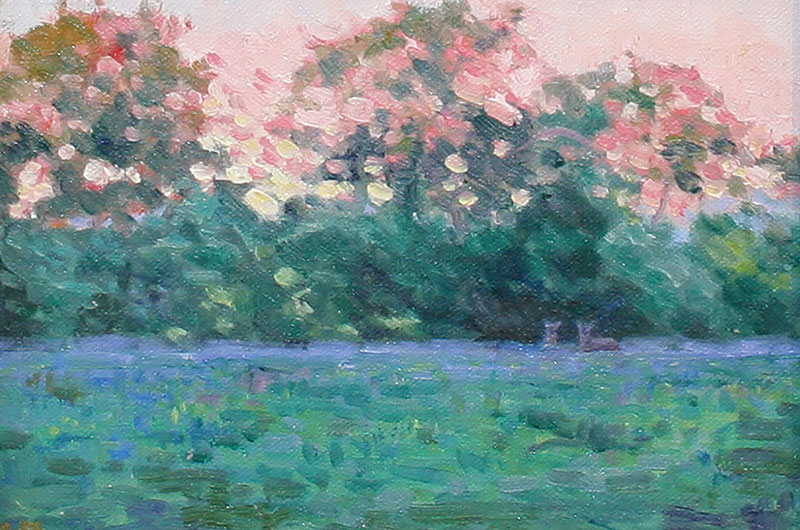 Mulled cider, softly falling snow, cozy fires; winterberries, pinecones, sleigh bells, quiet streets; festive art and unique gifts–all begin to herald in the island holidays…
In the spirit of the season, Artists Association of Nantucket (AAN) is hosting the opening of their annual Holiday Small Works exhibition with a festive evening reception on Friday, November 25, and a second reception just a week later: their Cool Yule Party & Reception on Friday, December 2 from 5:30 to 7:30 pm. Both receptions are open to the public.
Showcasing gifts of oil paintings, watercolors, ceramics, photographs, jewelry, and wooden sculpture in the Cecelia Joyce & Seward Johnson Gallery, 19 Washington Street, the Holiday Small Works exhibition will be on display through December 24.
"This show is a long-standing tradition for the island community, and it is particularly exciting way to kick-off the holiday season by supporting Nantucket artists," said AAN Executive Director Cecil Barron Jensen. "With over two-hundred and fifty artist members in our organization, there is truly something for everyone on your holiday lists."
"All of the artwork has a size restriction of 11 x 14 inches or smaller, so for those with limited wall space, this is the ideal exhibition to find that perfect piece," said AAN gallery sales manager Peter J. Greenhalgh. "The Solo Show Spotlight Artist during this exhibition is sculptural artist Dani Henke, whose work is always thought-provoking and distinctive."
The gallery is open Monday – Saturday, from 10 am to 2 pm and 2:30 to 5 pm. To learn more about the AAN, visit nantucketarts.org.