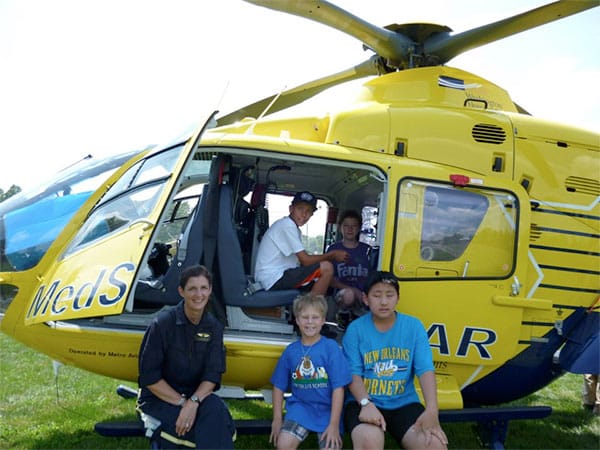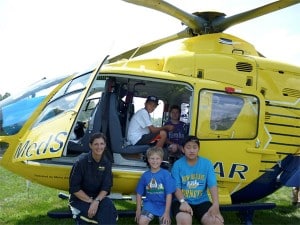 Plans are taking flight for "The Sky's the Limit," Nantucket's annual aviation camp, which is being sponsored by the Nantucket Flying Association (NFA.) This one-week experience, set for June 24 through June 28, from 9 am to 5 pm, will have many new activities, including an Evening with the Astronomer at the Loines Observatory, a chance to "Go Fly a Blue Angels Kite" and campers flying to another island, under direction of experienced pilots, as they practice aircraft handling, landing and take-off.
The NFA is committed to bringing the "adventure of flight" to all young people on Nantucket; scholarships are still available for up to half the tuition amount of $350 so that those enchanted by "all things aviation" can join the fun!
Ideal age for camp participation is 9 through 14; the program will be based in the Sconset Room at the Nantucket Inn, conveniently located across from the Airport, with regular visits to various airport properties including the terminal, hangars and the ARFF Building housing fire and rescue equipment.  Of course, the highlight for campers is always "taking off into the sky" with experienced flight instructors and pilots.
"Interested Nantucket students are encouraged to apply for camp scholarships, as soon as possible, since camp enrollment is limited," said NFA President and former B747 Captain Chris McLaughlin.  "Aviation Camp is one of the NFA's most important initiatives, along with an ongoing calendar of special aviation-related events.  We are committed to assisting Nantucket in all facets of aviation, including partnering with our school system and other youth groups."
Detailed camp information, along with application, scholarship and recommendation forms, are available on the NFA's website: www.ackfly.org.  Applications with $50 deposit, should be submitted by June 7, with late registration and financial aid applications, accepted until June 19, based on availability.
For questions about this amazing week or about Nantucket Flying Association's activities, take a look at the NFA's website: www.ackfly.org or call Betsey Sanpere at 508-221-2429.