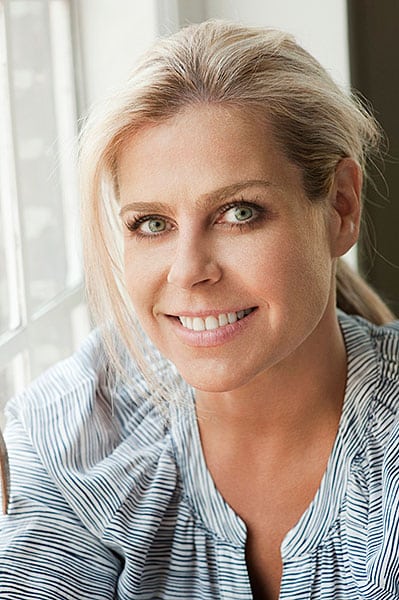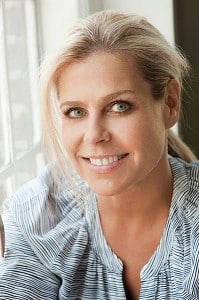 The Nantucket Historical Association's second annual Designer Luncheon will feature special guest Alexa Hampton on Thursday, July 18 at 11:30 am in the Great Harbor Yacht Club, 96 Washington Street, Nantucket.
"The Nantucket Historical Association is so pleased to welcome Alexa Hampton to the island this summer," says Anne Marie Bratton, NHA Designer Luncheon Chair. "Her father, Mark Hampton, was one of the most important designers of his time; it is an honor to have 'design royalty' in our midst. Last year's luncheon sold out very quickly—this is a summer event that is not to be missed!"
As owner and designer for Mark Hampton LLC, the world-famous design firm started by her late father in 1976, Alexa has designed a range of interiors both here and abroad, from apartments to large residences, private airplanes to yachts. Her work has been featured prominently in magazines such as Architectural Digest, House Beautiful, and Elle Décor, and was she awarded the "Fun Fearless Female Award" from Cosmopolitan magazine in 1999. Alexa Hampton was the first female designer to appear on the PBS television show "This Old House" and was also the first woman to receive the Design Icon Award at the World Market Center in Las Vegas. She is the author of The Language of Interior Design, and will release her second design book this fall.
When asked about Nantucket, Alexa reminisces, "I have loved going to Nantucket since I was a little girl. It has such charm and seems unspoiled by time. I am really looking forward to this luncheon in July."
The Designer Luncheon with Alexa Hampton will feature a champagne reception and a presentation, followed by a Q & A session with the designer. As an additional highlight, there will be a special live auction to benefit the Nantucket Historical Association with Nantucket auctioneer and antiques expert Rafael Osona, featuring one-of-a-kind items such as Nantucket-themed memorabilia and lifestyle experiences.
"Those who attend this luncheon with Alexa Hampton are in for a real treat," says Anne Marie Bratton, NHA Designer Luncheon Chair. "Having spent personal time with her and witnessed her lively presentations, I know she will be a Nantucket favorite. She is immensely talented, intelligent, and humorous, and she appeals to all age groups."Alexa Hampton serves on the board of trustees for the New York School of Interior Design, the New York Landmarks Conservancy, and the Institute for Classical Architecture. She also designs a line of home products including specialty fabric for Kravet Inc., furniture for Hickory Chair Co., carpets for Stark Carpet, lighting for Visual Comfort & Co., and mantels for Chesney's.
Tickets to this NHA fundraiser are $175 and support the organization's year-round educational and preservation efforts. Last year's inaugural Designer Luncheon featuring legendary interior designer Bunny Williams sold out weeks prior to the event. To purchase tickets, visit www.nha.org or call 508-228-1894.