We've been holding our Nantucket Photo Contest for more than a quarter century, but never have we had a year like 2020!
With fewer visitors, stay-at-home guidance, no major events, and people working longer hours with smaller staffs, we weren't sure what number and type of photo submissions to expect.
We should not have worried!
More night shots were entered, several of them are stunning! And we received many photos of island sunrises and sunsets. Overall, the photos were more contemplative than submissions from most years: there was less obvious, unbridled joy, but we are confident that those types of shots will return.
Shutterbugs from 16 states across the US entered. There may have been more states represented, but many participants forgot to tell us their addresses. They traveled to Nantucket from closer to home—most from the Northeast corrider, and many more entries than usual came from Nantucket residents. But Kansas, California, Michigan, and Texas were represented, as was the UK.
All but one participant sent us digital photos submitted by email to us at ackphotocontest@gmail.com. The one person who brought us prints has entered every year, and her photos have a fun and endearing local flavor: thank you, Annie! This year's winning photo of the Nantucket Windmill draped with an American Flag was taken by David Long of Shrewsbury, MA, who honeymooned here on Nantucket in 1983 and returns with his wife as often as they can. Judges loved the colors and the composition and felt the meaning (though the image meant different things to different judges) was spot-on for 2020.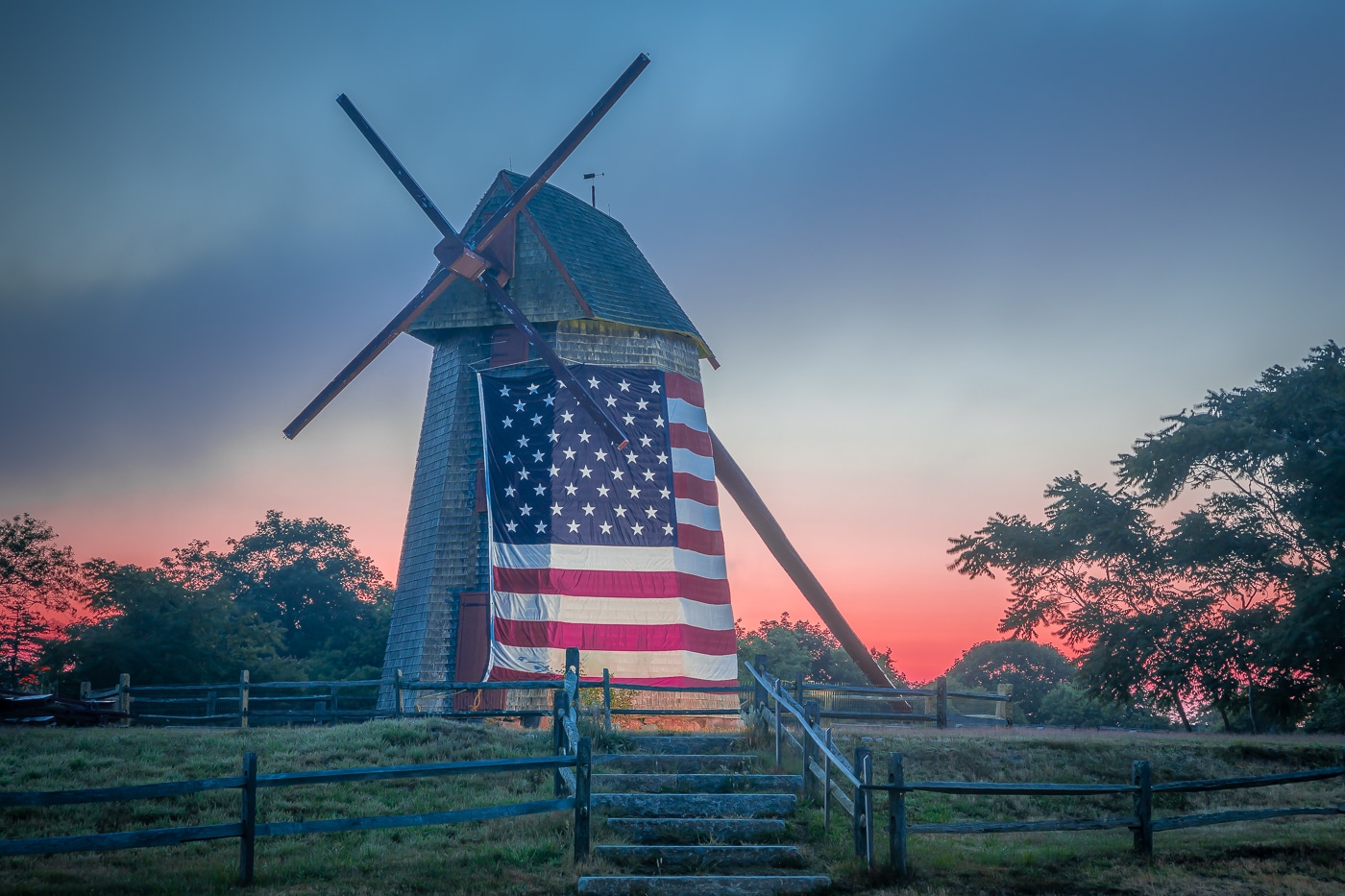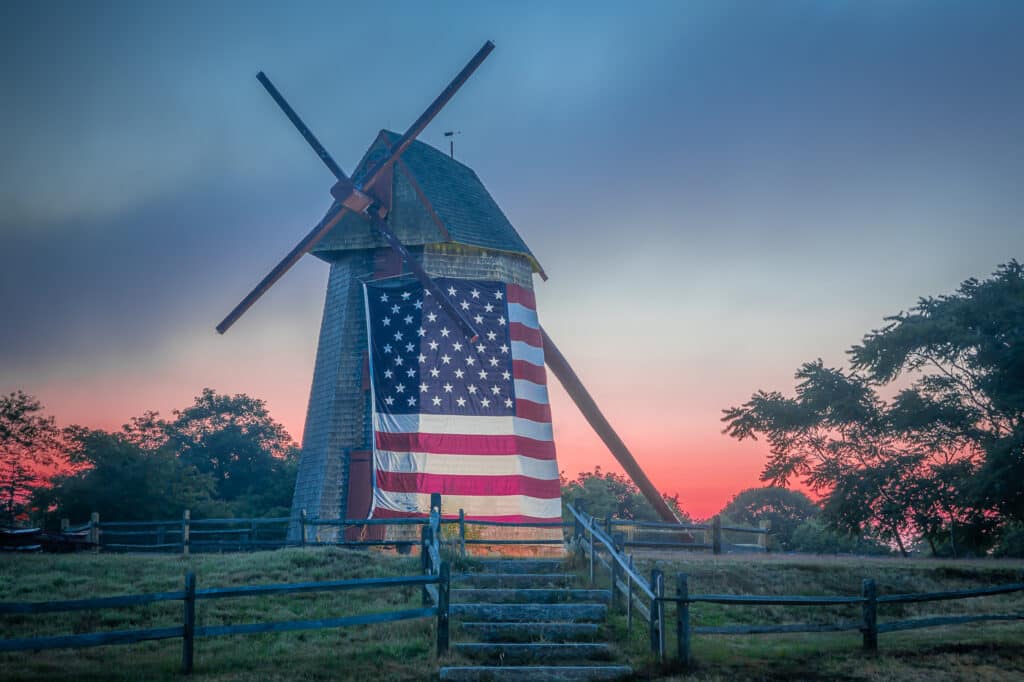 Our second-place winner was taken by Robert Borneman of Houston, Texas. Judges like the colors and the angle of his view of daffodils blooming in front of Sankaty Light.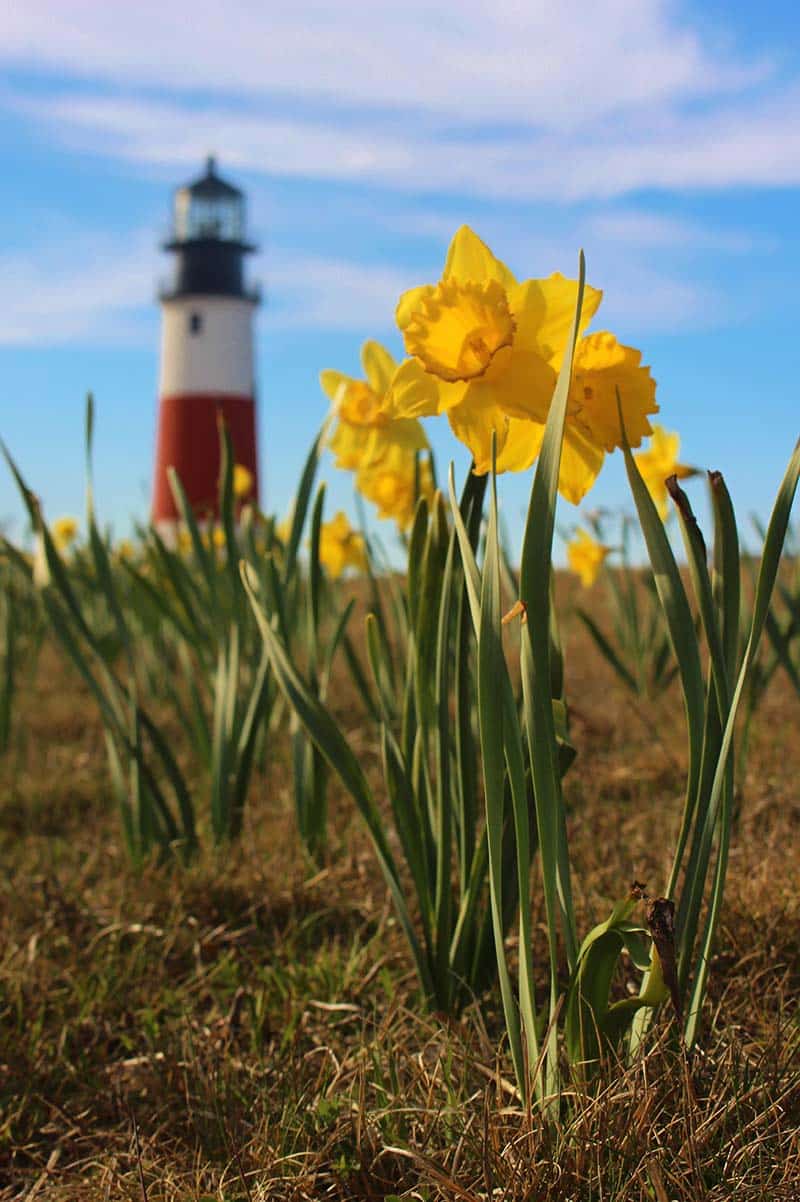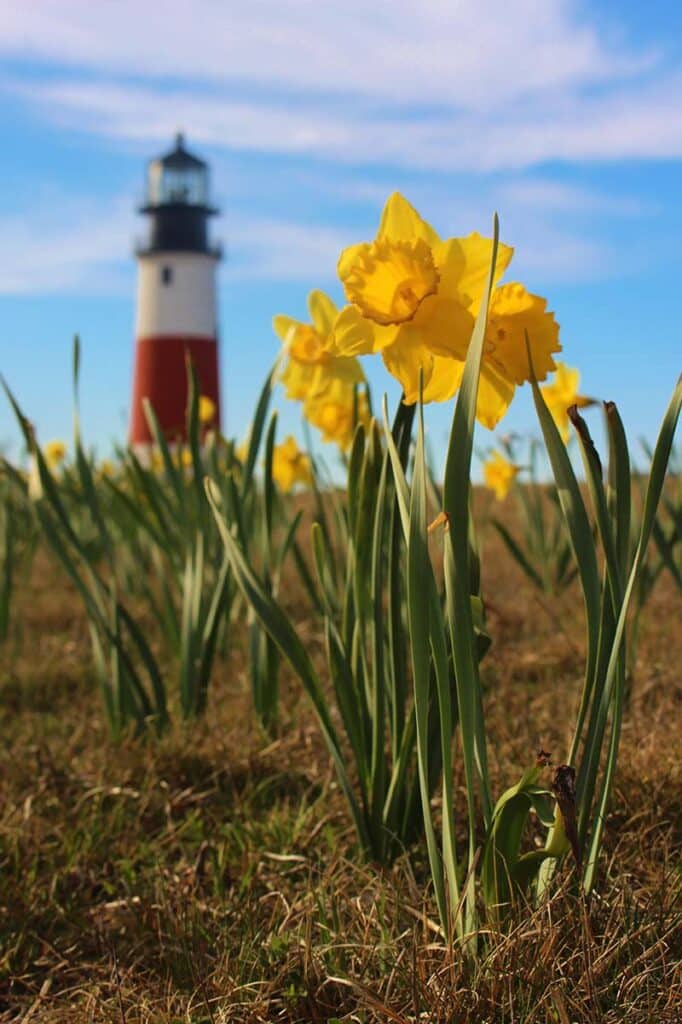 Nearly 400 of the photos entered are posted on the Insider's Guide to Nantucket: Nantucket.net.
To the many amateur photographers who did not receive a prize or honorable mention: don't give up, there's always another chance to win — we're already accepting entries for the 2021 Nantucket Photo Contest. Email your high resolution photos of Nantucket Island (in all seasons) and depicting Nantucket life to ackphotocontest@gmail.com Check for your photo entry online at Nantucket.net or at YesterdaysIsland.com. Your Nantucket photo may appear on a cover next season or in a blog post, and follow us on Instagram @nantucketinsider