The Artists Association of Nantucket has spent its 75th anniversary year doing what it does best: supporting local artists, teaching, preserving the legacy of Nantucket artists, and enriching all our lives by sharing art.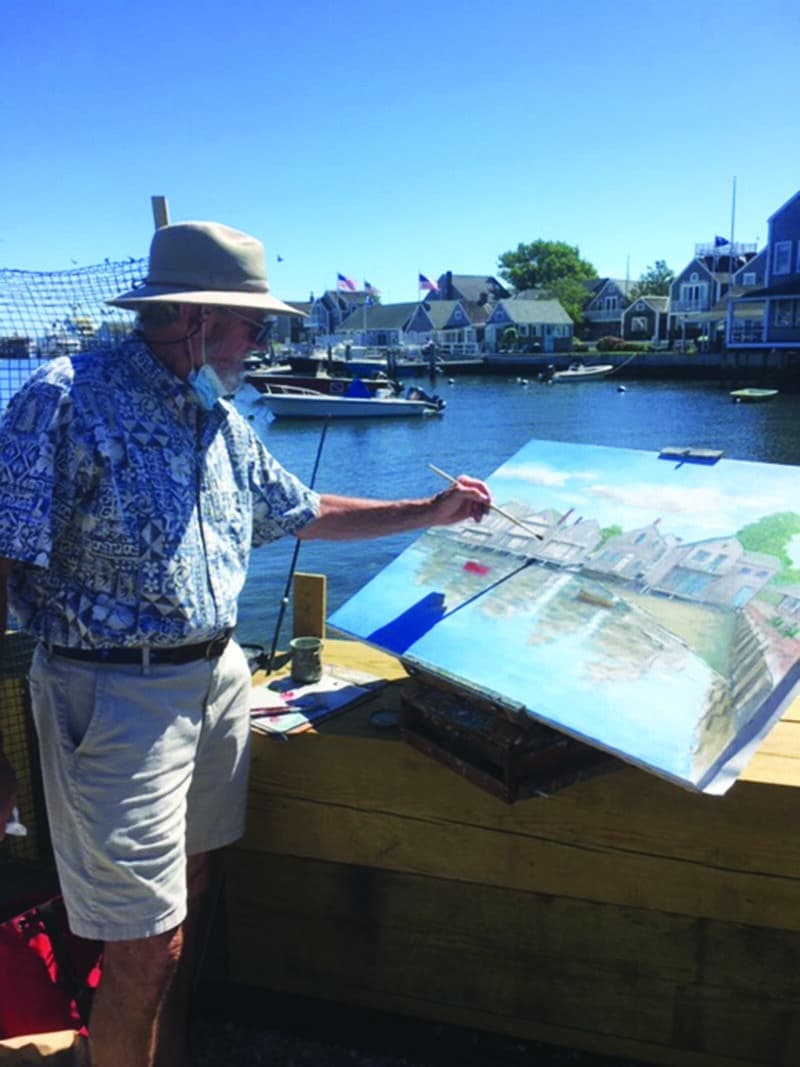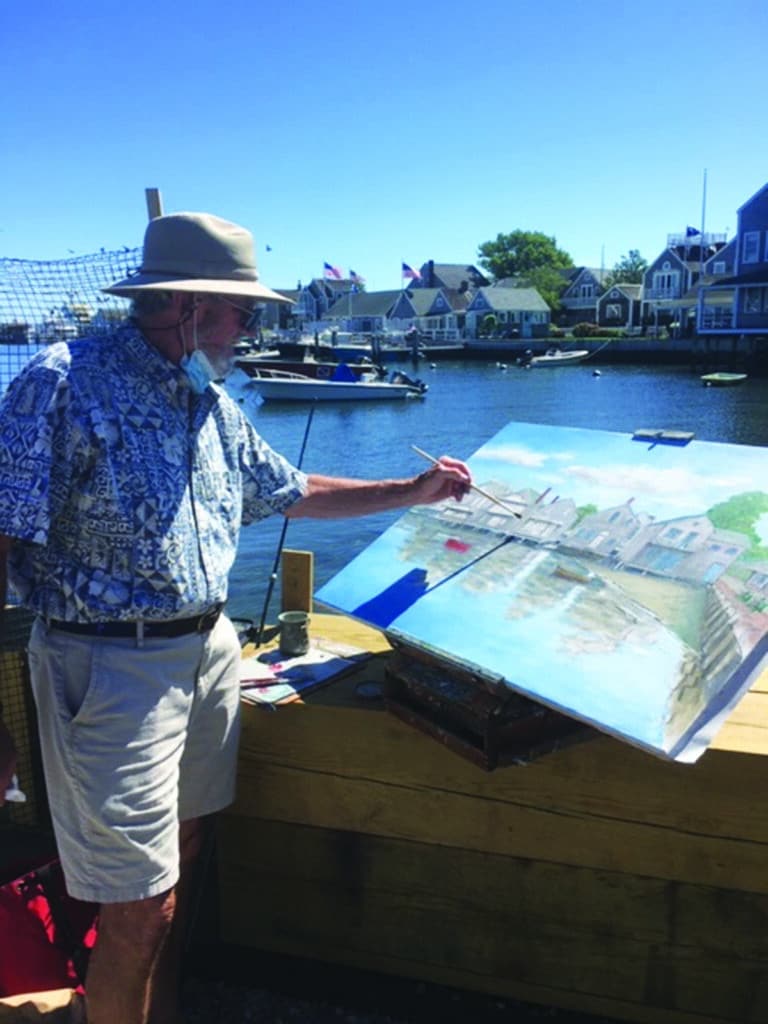 Despite the many and unusual challenges of 2020, AAN has successfully pivoted to accomplish their missions during the global pandemic by creatively combining in-person exhibits with digital, streamed, and televised events and displays. Even their annual gala was successful reimagined in July as the 2020 At Home Dinner and Auction.
On Sunday, October 11, their next big event will be held: AAN's Wet Paint 2020. The pandemic pivot for this popular annual fundraiser is to hold an in-person preview at Bartlett's Farm of the artwork that will then be auctioned off online from October 11 through October 14. All work in the Wet Paint/Fresh Work event is either freshly finished or never before shown. The display of paintings, ceramics, woodcarvings, and photography will be open to the public, free of charge, in the covered greenhouse at Bartlett's from 10 am to 4 pm. Pandemic restrictions must be followed by anyone visiting, so wear your face-coverings and use the hand-sanitizer.
All bidding for the work by more than 70 artists in this year's Wet Paint event will be done online: go to NantucketArts.org and look for the link. No in-person bidding will be accepted at Bartlett's Farm, though there will be digital links to scan next to the works of art.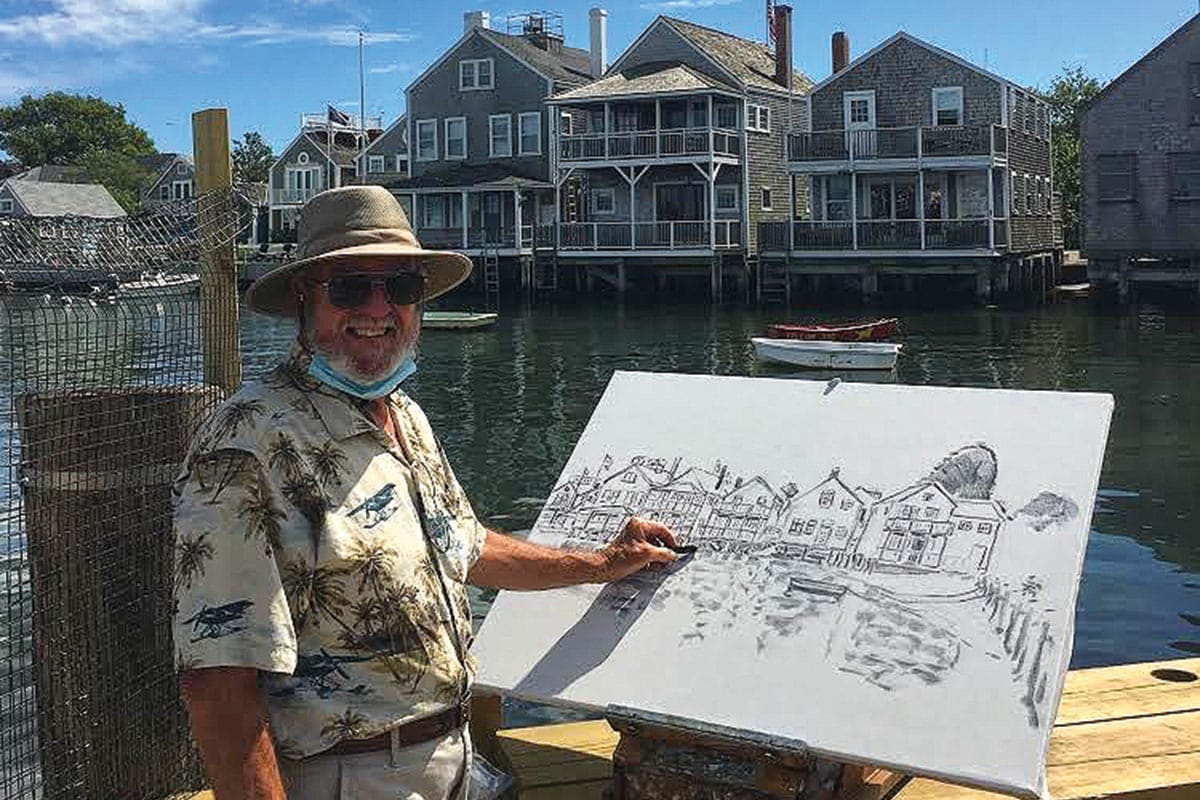 Winning bidders will be notified on Thursday, October 15, and they may arrange to pick up their art on-island or speak to the Artists Association to arrange to have the art shipped.
AAN has been offering their popular classes and workshops at the Visual Arts Center on Amelia Drive. The next session of classes begins on November 1, and staff will soon post the offerings at NantucketArts.org. Instruction is in-person with safety protocols that include wearing masks, extra sanitizing, safe sharing and no sharing of materials, and social distancing. With reduced enrollment due to pandemic guidance, AAN has added extra class sections to accommodate as many students as possible. "It's like getting a semi-private lesson for the price of a group lesson," commented Elizabeth Buccino, Director of Youth Programming.
This fall, thanks to a grant from the Nantucket Golf Club Fund, the Artists Association is able to offer a 25% discount off all Youth Classes. A few scholarships for adults may also be available. To inquire, call 508-228-0722.