After twenty-five years of holding a Nantucket Photo Contest, 2019 was the first year that only one photographer brought us prints, all other entries were electronic. Our 2019 photographers live in fourteen states across the USA and Brazil, with most residing in the northeast, and for the first time in more than 15 years, both our first and second place winners are local Nantucket residents.
We received only a few shots of Nantucket's many picturesque festivals and only two winter photos were entered this year — let's go shutterbugs, get out there and shoot some photos for us of Cranberry Festival, The Cold Turkey Plunge, Christmas Stroll, and Nantucket in January and February!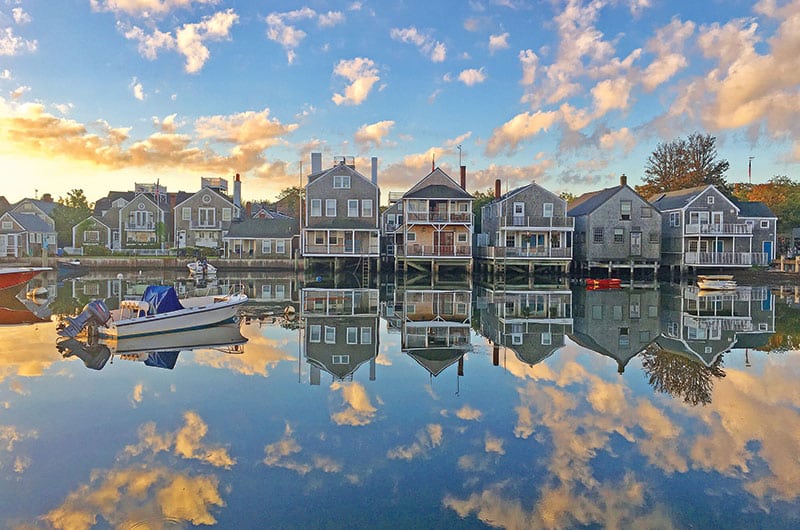 Susan Fairgrieve took first place this year with her stunning photo of the Easy Street Basin. This peaceful island scene would make a gorgeous framed print (how about it, Susan?). Our second place winner is Jason Graziadei for his captivating shot of an approaching summer storm at Brant Point.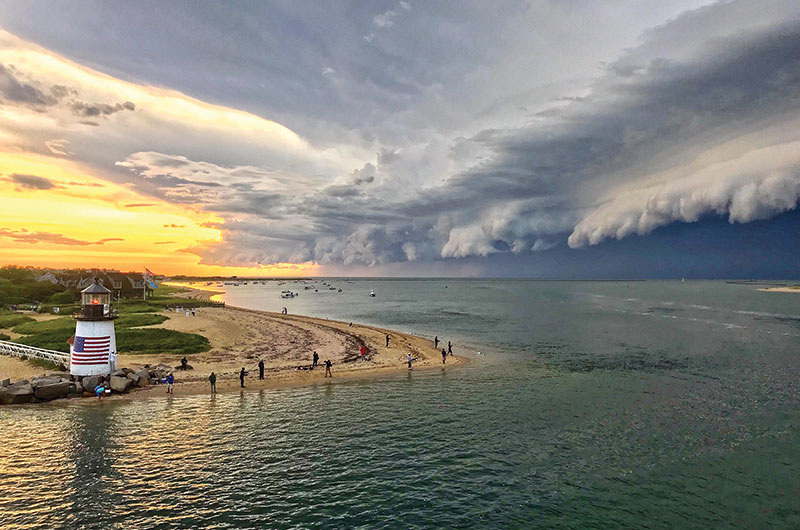 To the many amateur photographers who did not receive a prize or honorable mention: don't give up, there's always another chance to win — we're already accepting entries for the 2020 Nantucket photo contest. Email your high resolution photos of Nantucket Island (all seasons) and depicting Nantucket life to ackphotocontest@gmail.com And check online at Nantucket.net, your photo may appear there in our Photo Contest Gallery Showcase and on Instagram @nantucketinsider