Nantucket Island is defined by its rare beauty and unique history. That beauty is alive in the gorgeous groomed hedges of 'Sconset to the untamed splendor of the seemingly endless conservation land. Much of this beauty is achieved by design, so in celebration, the Nantucket Historical Association is hosting a week of events called Nantucket by Design.
Starting on August 2, the NHA will honor the highest caliber of creative design across the many fields on display across the island. Nantucket by Design features national leaders as well as local talent, expanding the topic of "design" to include architecture, landscape design, and more.
This week of events is the premier fundraiser for the NHA, with designer lectures, luncheon panels, cocktail receptions, a family picnic, local designer vignettes, work by students from the New York School of Interior Design, and a festive gala at the magical Oldest House property on Sunset Hill. The money raised will allow the NHA to continue the work of keeping Nantucket's history alive for residents and visitors throughout the year.
The Events
The events begin with a VIP Cocktail Party at a private residence featuring John Ike, Thomas A. Kligerman, and Joel Barkley. Guests will get the chance to be up close and personal with these world-class designers and explore their vision for this exclusive residence. On Wednesday, August 3, The Fifth Annual Luncheon will be held at the Great Harbor Yacht Club. From 11:30 am to 2 pm, guests will enjoy a champagne reception and a multimedia presentation given by designers, followed by an interactive Q & A session.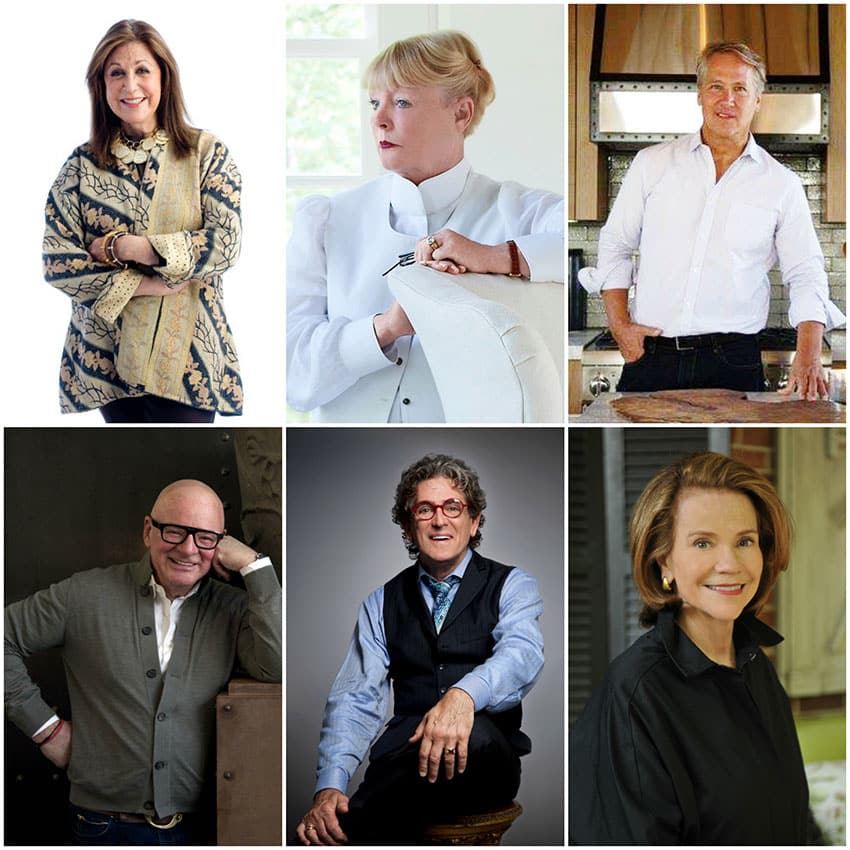 The Sixth Annual All-Star Design Panel on Thursday, August 4 at 6 pm in the Whaling Museum will be moderated by Nantucket and New York based designer Susan Zises Green, a leader in the field of interior design for decades. There will be discussion of the latest design trends, followed by a cocktail reception on the museum's rooftop observation deck. This year's lineup of top-notch designers includes Nancy Braithwaite, James Huniford, Juan Montoya, Charles Pavarini, and Suzanne Rheinstein.
The following night at 6 pm, Whaling Museum will be the venue for a lecture from renowned golf course architect Tom Fazio. Fazio and his staff of talented designers are well-known for their award-winning courses throughout the United States. The talk will again be followed by a cocktail reception on the observation deck.
Nantucket by Design weekend events include The New Party at the Old House on Saturday, and A Whale of a Picnic at the Oldest House on Sunday. The New Party will dazzle guests under a tent at the beloved Oldest House property with sights, sounds, and tastes and includes signature cocktails, adventurous food stations, live music, and dancing. The Picnic will be family friendly and feature lunch, crafts, historic games, and more.
All week long from 11 am to 4 pm, visitors can stop by the NHA's Oldest House on Sunset Hill to see vignettes designed by students of the New York School of Interior Design.
For tickets and details on Nantucket by Design, visit nha.org, or call NHA Special Events Manager Stacey Stuart at 508-228-1894, ext. 130.