• by Sarah Morneau •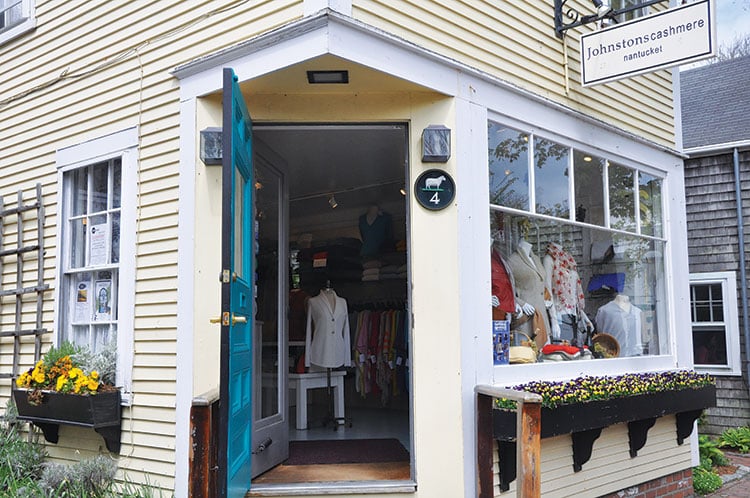 Fine in texture and soft to the touch, cashmere is a fiber that is luxurious, timelessly elegant, and wonderfully cozy. Johnstons Cashmere, located on Federal Street, is a store that specializes in clothing and accessories made exclusively from this sought after knit.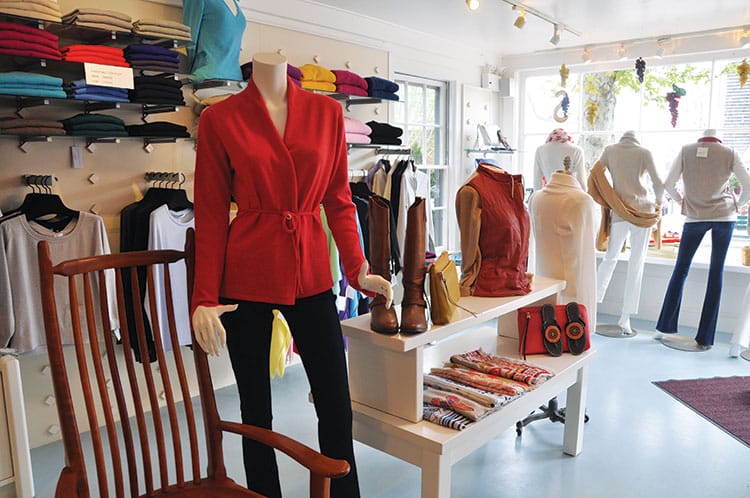 Pam and Finn Murphy got their start at Wolfhound on Main Street, where they were selling a lot of cashmere. They soon became the US agent for Johnstons of Elgin, a cashmere and fine woollens company based in Scotland, and decided to specialize in cashmere and promote the brand by opening a store with the Johnstons name. They opened their doors in 1997, the year Johnstons of Elgin celebrated their 200th anniversary, and a second store in Greenwich soon followed. Pam and Finn sold Wolfhound, choosing to focus on cashmere.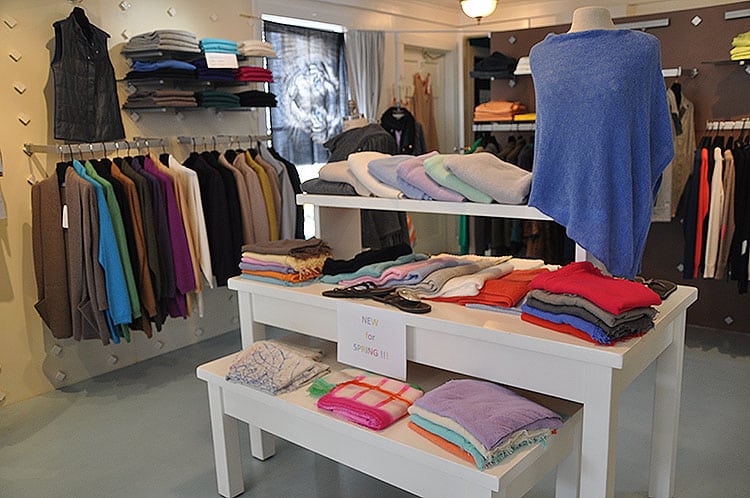 Johnstons Cashmere carries beautiful, quality clothing. Their relationship with their suppliers means that they have a direct influence on the design and manufacture of many of the items in their store. Through years of experience and keeping up with current trends, they have a good idea what their customers want. A trip to Johnstons is an experience that will exceed your expectations. Customer service comes first, and their staff is very knowledgable about the products they sell, making sure you find what you are looking for.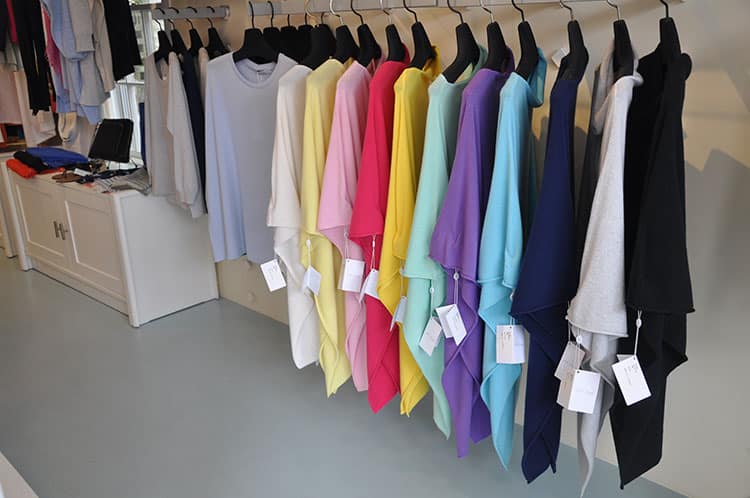 While Johnstons specializes in cashmere, they also carry a selection of dresses, casual wear, belts, boots, and accessories from Europe's foremost designers. Cashmere styles are available for both men and women. Head on over to 4 Federal Street for this season's softest knits and more! Johnstons Cashmere is open daily in season.