• by Sarah Morneau •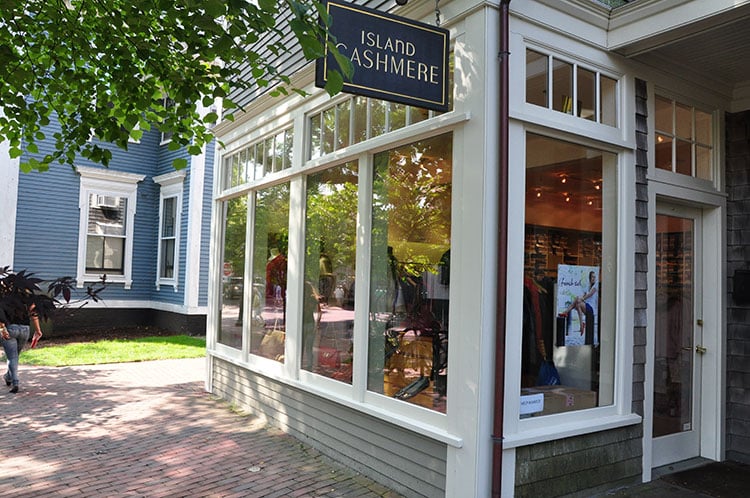 As the mornings get cooler and the days draw shorter, our minds start to drift towards thoughts of retiring our sandals and shorts for the season and wrapping ourselves in soft sweaters, cozy shawls, and warm jackets. The day I stopped into Island Cashmere the air was crisp, suggesting Fall is right around the corner. Many others must have had the same thought, because the place was packed with people trying on various cashmere wraps, cardigans, and sweaters and the saleswoman was busy grabbing different sizes of their popular ballet flats.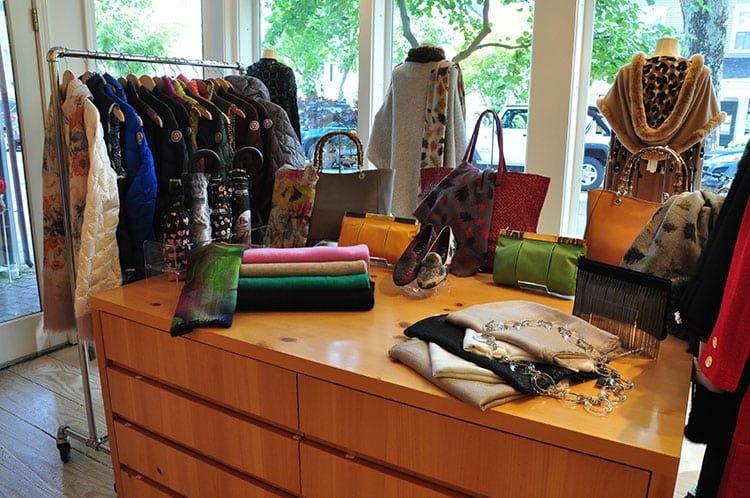 Owners Peter and Irina Dictenberg have been running this business on Nantucket for nineteen years now, so they are familiar with what their customers are looking for and source items from all over the world to bring unique and original products to their clientele. They look for pieces that are understated, sophisticated, and fun to wear and they strive to provide luxury at an affordable price.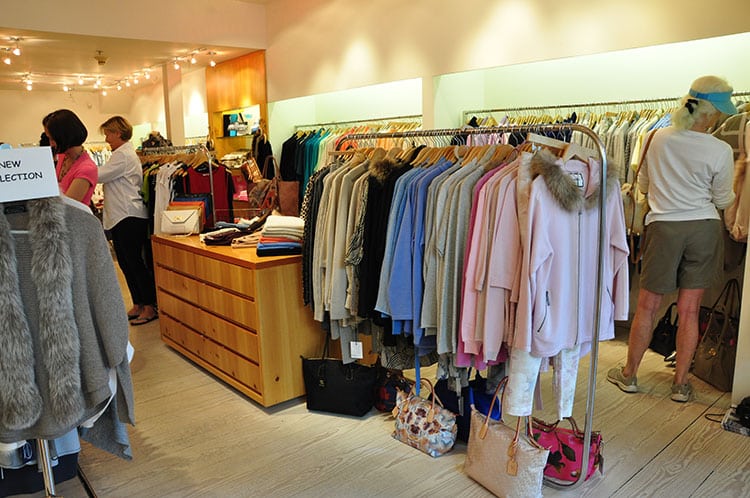 The store looks small from the street, but when you step inside the size is impressive and so is their range of product. The focus is definitely on soft and luxurious cashmere, but they also stock tops, dresses, pants, jackets, scarves, and leather handbags. The cashmere collection is well thought out and there are so many colors and styles to choose from.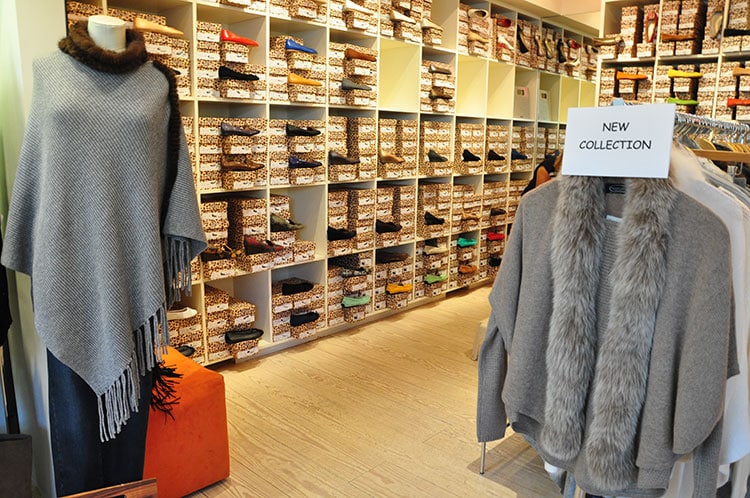 Island Cashmere is the only purveyor on the island of the well known French Sole ballet flats and they have a floor to ceiling wall dedicated to them. These comfortable and stylish shoes come in many different styles and colors, so you'll be sure to find a pair that works for you.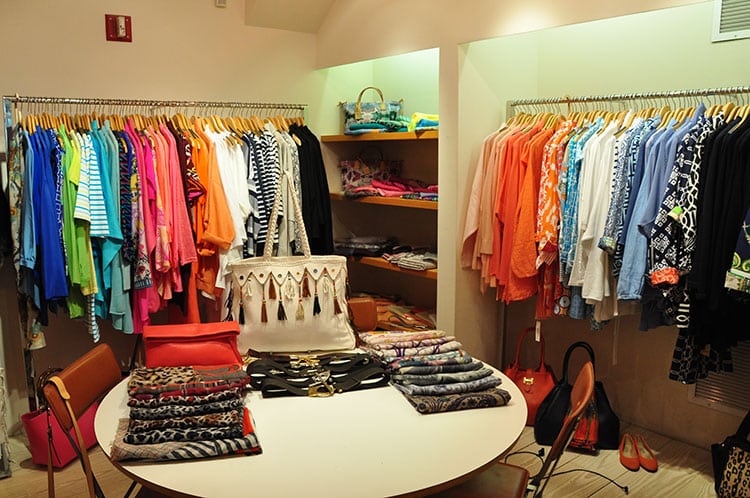 Stop into Island Cashmere, located at 32 Centre Street, and update your wardrobe as the weather starts to get cooler. They are open daily in season.