Since the beginnings of the pandemic restrictions in March, there's been a surge in home cooking. From sourdough everything to complicated pies and homestead recipes for foraged harvests, island residents have been spending more time than ever in their kitchens, experimenting and sharing successes. For the 2020 holiday season, some of our favorite island chefs have shared their favorite holiday recipes.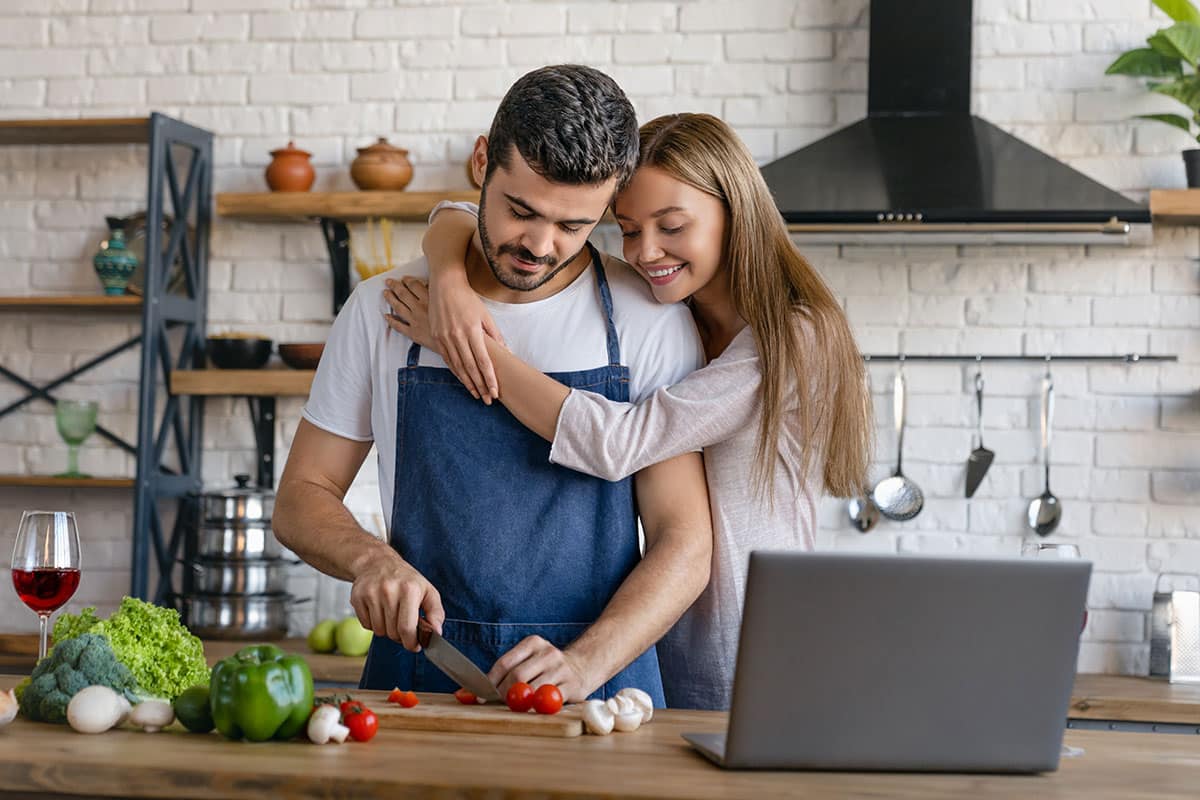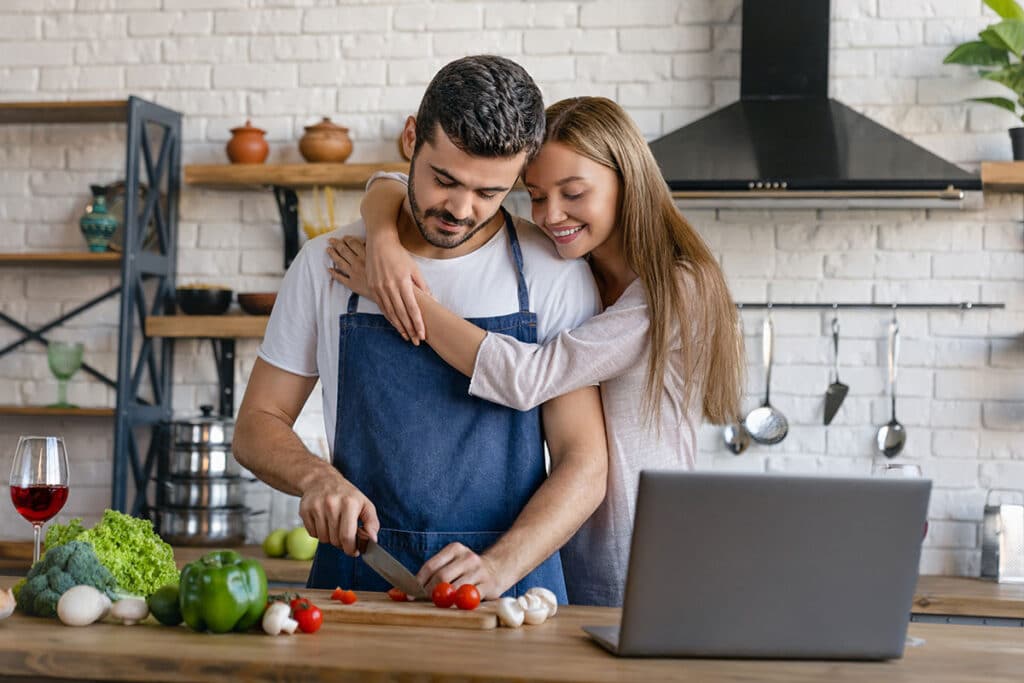 Holiday Baked Brie
Chef Magee Detmer
Magee Detmer of the Nantucket Bake Shop on Old South Road (where we all buy Portugese bread for our stuffing recipes and ship their cookie baskets to friends for the holidays) shared her Holiday Baked Brie and told us this is a favorite holiday tradition: "I use chopped dried cranberries for the fruit and our cranberry preserves for the jam. Sometimes I add pecans inside as well.
"So here is the funny story. Our traditional meal always includes the classic roast beef, stuffed potatoes, (we call in and out potatoes), popovers etc. Pretty heavy right? And yet the only appetizer requested is always the baked brie. So several years ago on a rare holiday that we were all together I prepared the brie. We only have one oven and the roast beef was in there at 325 degrees. Someone put the brie in and at that low temperature, the puff pastry dissolved and the cheese oozed out all over the oven creating a massive cloud of smoke, a noisy smoke detector and a major mess in the oven! Of course Jody has never let me forget about that year but he does recreate this dish for their holiday celebration in Colorado every year! "
1 sheet of frozen puff pastry, thawed ad directed
1 egg, slightly beaten
1 round of brie cheese (about 14 oz) in a round box
1/3 c. dried fruit
1/4 c. jam or preserves
Unfold pastry on a lightly floured surface. With a lightly floured rolling pin, roll into a 14" square. Cut an 8-1/2" square from corner, trim to round off corners. Using top of the cheese box as a guide, cut a circle out of remaining pastry. Brush square & circle with the egg. Save remaining egg & pastry scraps.
Starting at 1 rounded corner, bring pastry up over cheese. Place pastry circle, egg side down, on top: press gently to adhere to brought-up sides. Place circle side down on baking sheet and brush top and sides of pastry with egg. Decorate if desired. Let glaze set. Cover with plastic wrap and refrigerate up to 3 days. When ready, bake the brie direct from fridge in a 400F preheated oven for 25 min. until golden brown. Cool 10 m in before serving.
Cinnamon Apple Cider
Chef Joseph Ranstatler
Chef Joseph Ranstatler of Dune told us "My family like most spend a lot of time together in the kitchen... These recipes are simple and tasty reminders of my childhood holidays ... Apple Cider is huge in Buffalo where I'm from and we used to make a day of going to the orchard and pick apples and buy cider to drink throughout the fall and holidays especially Christmas morning." Here is his recipe for Cinnamon Apple Cider.
1 quart your Favorite Apple Cider
2-4 tablespoons red cinnamon candies
1 cinnamon stick(save after for more use just put in fridge)
Heat all gently while stirring until candies are melted. Use as little or much candies as you like and drink hot or cold
Broccoli Casserole
Shared by Chef Joseph Ranstatler 4-6ppl
2 head broccoli chop,blanched and cooled
1 can cream of mushroom soup
1 cup mayo
2 cup cheddar grated
1 onion chop and sautéed
2 eggs beaten
Cheez its crushed up as needed

-Butter or grease a 9" casserole dish
-Preheat oven to 350(if convection 325)
-spread blanched and cooled broccoli on bottom of dish
-reserve 1 cup of cheddar and the cheeze itz for end
-mix rest of ingredients and pour over broccoli then top with reserved cheese and crackers
-dot top with butter cubes or lightly dress with olive oil
-bake at 350 for 45-1hr until toothpick comes out clean and top is lightly browned(test like a quiche)
Cranberry Orange Relish
Chef M.J. Mojer
Chef M.J. Mojer of Bartlett's Farm sent several recipes—you can read her full article at yesterdaysisland.com—commenting that she collects cookbooks, and especially loves the original Bartlett's cookbook, saying that "a couple of the recipes that I love (and they are easy to find in my dog-eared, coffee cup stained copy) are just right for the holidays.
Here is Cranberry Orange Relish from Dorothy Bartlett, and, if you're lucky enough to have Nantucket Cranberries, all the better.
Our children not only loved to make this easy to prepare relish, they also loved eating it. If I wasn't careful, they'd sneak "'samples" out of the refrigerator while I wasn't watching, and I might find it nearly gone when I went to use it. They would just as soon eat it like a dish of applesauce or ice cream. This relish can be made days, even weeks ahead. And it freezes well.
4 cups fresh cranberries
2 oranges with thick skins, quartered and seeded
½ to 1 cup sugar
Wash and sort cranberries, removing any stems or soft berries. Put cranberries and oranges (including skins) through a food grinder or Cuisinart. Save juice. In a large bowl, combine fruit and juice and add sugar until desired sweetness is reached. Refrigerate to allow flavors to blend.
Variation: For a sweeter version add chopped apples and/or nuts.
Yields approximately 1 quart
Pumpkin-Crab Soup
Chef Ron Oldham
Ron Oldham, chef and co-owner of the Downyflake (still open for breakfast and lunch), shared his recipe for Pumpkin-Crab Soup. "This is one of my old favorites. I started cooking on the Delaware & Maryland Shore in the summer during my school vacations. Eventually, I began staying on the shore through the off-season. I put this recipe together to bring to the potluck Thanksgiving dinners with restaurant friends who were also off-season stragglers. The recipe combines the flavors of autumn with the tastes of the shore."
1/2 c. diced onion
1 can pumpkin puree (15 oz)
8 oz chicken broth
2 cups heavy cream
1 Tbl pumpkin pie spice
4 dashes green Tabasco
1 pinch of Old Bay seasoning
6 oz crabmeat (claw meat breaks up well in the soup & has good flavor)
salt & white pepper
toasted sliced almonds and finely chopped parsley for garnish
Sautee onions till transparent. Add chicken broth and pumpkin puree. Stir and bring to a simmer. Add the cream, spices, and tabasco. Bring to a boil and then simmer over low heat. Add crabmeat. Salt, pepper, and adjust seasoning to taste. Garnish before serving. Recipe makes approx. 4 servings.
Butternut Squash Soup with Sage Brown Butter
Chef Amy Young
Amy Young of The Beet (serving lunch and dinner Tuesday-Saturday) told us their Butternut Squash Soup with Sage Brown Butter is a favorite because "the holidays are all about comfort food, and soup warms the soul!"
Cut 3 peeled and deseeded butternut squash
To make the sage brown butter, put 10 leaves sage and 1/4 stick butter in pot and cook till butter is brown.
3 quarts water
1/4 cup honey
1 Tbs cinnamon
salt & pepper to taste
Simmer together till squash is tender and purée in a blender. Serves 10-12.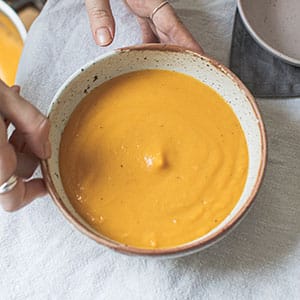 Pearl Onions in Mornay Sauce
Susan E. Handy
Susan E. Handy, general manager & owner of The Chanticleer and Black-Eyed Susan's (which is serving dinner until mid-December this year), shared her family version of Pearl Onions in Mornay Sauce, and said "Pared with turkey, stuffing, green beans, and fresh cranberry/orange sauce is to spend an evening in tastebud heaven All the best to you and yours this winter."
Blanche a pound of white pearl onions and drain.
Make a classic Mornay Sauce (2 cups) using 1/2 Gruyere and 1/2 Emmenthaler
cheeses.
In addition to the classic ingredients, add 2 dashes of Tabasco, 1/4 tsp of paprika and a dash of Worchester sauce.



Nantucket Bay Scallop Casino Appetizer
Chef Bartholomew Gangemi
Bartholomew Gangemi, owner of Easy Street Cantina and the Nantucket Cookie Company not only shared his recipe for Nantucket Bay Scallop Scampi, but he also added the dish to his holiday menu, so you can stop by his eatery at Easy Street & Steamboat Wharf to taste it: he's open daily to mid-December.
He likes this dish because "it is delicious and naturally festive in appearance. It can can be prepped ahead of time and is a different way to enjoy a Nantucket treasure while utilizing a version of a classic dish." The recipe serves 8.
16 large Nantucket Bay Scallop Shells (cleaned WELL, bleached, & run through dishwasher)
1-1/4 lb. of fresh Nantucket Bay Scallops
1 red bell pepper (1/4 -inch dice)
1 green bell pepper (1/4-inch dice)
1 large shallot (minced fine)
1 clove garlic (pressed in garlic press or sub 1 Tb minced garlic in oil)
12 ounces bacon (1/4 -inch dice)
1-1/4 cup panko breadcrumbs
1 T Bartholomew's Nantucket Island Spice
3 T Pernod liqueur
1/4 stick butter
4 T olive oil
2 lemons cut in quarters
In large skillet on medium-high sauté diced bacon, stirring often until bacon is half-way done, remove bacon & reserve. Pour off bacon grease and wipe out skillet with paper towel. Place 1T bacon grease, butter and olive oil in skillet, add shallot and garlic to skillet and sauté on med-high, stirring often about 1 minute.
Add peppers and Bartholomew's Island Spice to skillet, stir, reduce heat to medium. Stir often and cook until peppers are starting to soften, remove from heat. Do not brown: peppers should still have color and be firm to touch.
In large mixing bowl place pepper sauté, bacon, breadcrumbs, and Pernod. Fold all together. (This can be done ahead of time, even a day before, and held in refrigerator.) If mix seems too moist, add more panko. Place 2-4 scallops in each shell, top with your crumb mix and bake in pre-heated 375 degree oven for 10-15 minutes until scallops are done. If crumb mixture needs color, put under broiler BRIEFLY: do not burn. Serve on small plate lined with cocktail napkin and garnish with lemon wedge.
Bartholomew's Island Spice is available at Easy Street Cantina and online at nantucketcookiecompany.net
Cranberry Fruit Conserve
Chef Gretchen Anderson
This is a good conserve to make in the fall when cranberries are fresh from the bog. It goes as well with a roast chicken as it does atop the leftover Thanksgiving Turkey Sandwich.
4 cups cranberries
1 cup water
1 tablespoon grated orange peel
1 cup orange, peeled and diced with pith removed
2 cups Granny Smith apples, peeled and diced
½ cup golden raisins
½ cup dried apricots, diced
½ cup pitted prunes, diced
2 cups sugar
½ cup blanched almonds
½ cup chopped stem ginger (optional)
In a large pan, place the cranberries and water. Boil gently for 5 minutes or until berries pop and open their skins.
Add next 7 ingredients. Simmer gently 25 minutes, stirring often.
Remove from heat. Stir in Almonds and ginger.
Immediately place conserve in hot, sterile jars. Clean rim of jar, add sterile lid and seal.
Keep in refrigerator or process in boiling water bath for 5 minutes.
Yields 6 to 8 jars
Pumpkin Chiffon Pie
Dorothy Bartlett
Mom's pumpkin chiffon pie was especially attractive with a dollop of whipped cream and a sliver of beach plum jelly in the middle of the whipped cream. It was a favorite of mine.
1 ¼ cups mashed pumpkin
3 eggs, separated
½ cup brown sugar
2 tablespoons molasses (optional)
½ cup milk
½ teaspoon salt
½ teaspoon cinnamon
½ teaspoon nutmeg
½ teaspoon ginger
1 envelope (1 tablespoon) unflavored gelatin
¼ cup cold water
½ cup white sugar
9 inch baked pie shell
Whipped cream
Beach plum jelly (optional)
In the top of a double boiler, place slightly beaten egg yolks, brown sugar, pumpkin, milk, salt, spices and molasses (if desired.) Cook until thick, remove from heat.
Soak gelatin in ¼ cup cold water until softened. Add to hot mixture.
Mix thoroughly and cool until it begins to thicken.
Beat egg whites until foamy, then gradually add white sugar, continuing to beat until smooth and shiny.
Fold egg whites into pumpkin mixture. Spread in baked pie shell and refrigerate. Top with whipped cream and a sliver of jelly before serving.
Serves 6 to 8
Just like the wonderful food you'll create, recipes are meant to be shared. Cheers to a happy, healthy holiday for all!
Nantucket Bay Scallop Ceviche
Chefs Tim and Ruth Pitts
This is a family favorite we make usually for Thanksgiving and Christmas Eve or Day simply because the scallops are just perfect and available. It is also a nice lighter alternative to all the cheeses, chips, dips and crackers that often accompany holiday dinners.
Serves 4-6 people.
Ingredients
3/4- pound Nantucket Bay Scallops- mussel removed, sliced in disks halves or thirds
1/4 cup each- lime juice, lemon juice, orange juice
1- heaping teaspoon minced garlic
1- heaping teaspoon minced ginger
1 to 2 chopped jalapeños, most seeds and ribs removed
3- Scallions chopped
3/4 Cup Fresh Tomato Diced
1/4 Cup or less to your taste - Chopped Cilantro
Kosher Salt or favorite other salt
Fresh Ground Pepper
Olive oil
Corn Chips
Place garlic and jalapeño in a bowl with lemon and lime juice for about 15 minuets
In separate bowl, place sliced scallops and season with salt and pepper- stir with a rubber spatula Add all ingredients except Olive oil and Cilantro to scallops and stir, cover and let sit in refrigerator for about an hour depending on how thinly scallops are sliced, stir the mixture a few times.
Remove from refrigerator Strain liquid from Scallop mixture and transfer to bowl reserving citrus liquid. Add Cilantro and stir in less than 1/4 Cup Olive Oil, You may need a little of the citrus juice if it was strained too much. Taste for salt and pepper add more spice if you wish.
Serve with corn chips on side.
Your Grandmothers Ginger Bread
Chefs Tim and Ruth Pitts
This is a perfect and versatile holiday quick bread with Deliciously Ginger Spiciness- So moist it sticks to your fingers as you dig at the leftovers late Christmas Night.
Ingredients

1 & 3/4 Cup Flour
1 Teaspoon Baking Soda
1 Tablespoon Dried Ginger Powder*
1 Teaspoon Ground Cinnamon
1/4 Teaspoon Nugmet
1/4 teaspoon salt
4 ounces Soften Butter
1/2 Cup Brown Sugar
1 Egg
1 Cup Molasses
1/2 Cup Boiling Water
preheat oven 350, lightly butter 9x9 baking dish
mix flour, spices, baking soda, salt cream butter, by hand or use a mixer add brown sugar mix well
add egg mix well, add molasses mix well add dry ingredients.
using rubber spatula make sure ingredients are incorporated slowly add boiling water stir well

pour into prepared pan bee 35-40 minutes cool in pan serve with whip cream, ice cream,warm apple sauce old fashioned hard sauce

* increase ginger if you like it spicy
Here's to full bellies and happy holidays!