by Carl Oscar Olson
Everyone loves a package deal, but sometimes the best of everything is a challenge to find. Fine dining often entails stuffy settings and uncomfortable clothes, but not at Fifty-Six Union. Owners Wendy and Peter Jannelle have found the formula—classy yet comfortable, simple, stylish, and so much fun.
Conveniently located on the edge of town, Fifty-Six boasts plenty of parking and the some of best outdoor dining on the island. Every seat is complete with its own ultra-soft fleece throw and propane heaters take the edge off cooler evenings. Screens keep the bugs away and the lighting is perfectly low.
The night we dined, Wendy and Peter treated us to the coveted Table 56 —a grand private enclosure for those truly special evenings. It's set apart from the main area providing a more private, intimate experience. It seats 8 to 14 so bring your friends, just make sure you reserve in advance. Surrounded by the lush lawn, manicured hedges, and other beautiful botanicals it was easy to forget about the hustle of Union Street just a stone's throw away.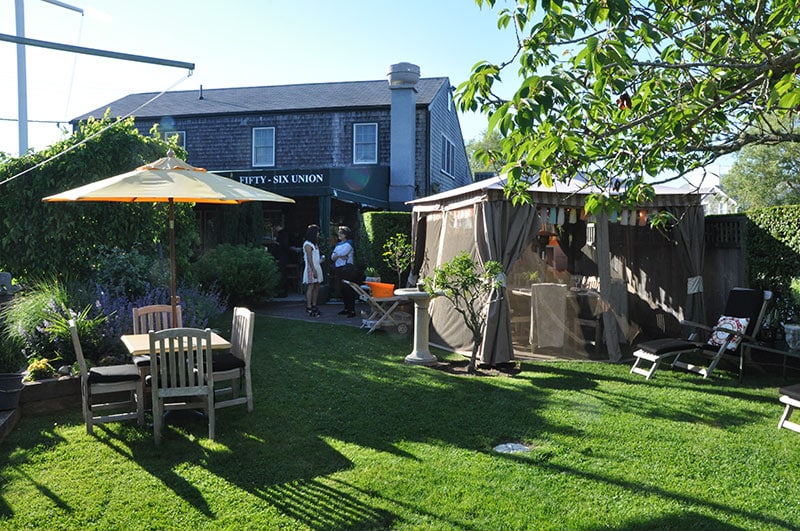 While we made ourselves comfortable and breathed in the beauty surrounding us, fresh, warm rolls were hand delivered to our plates. Crusty and chewy outside but so soft within, a pat of butter made them the perfect start to our culinary adventure on Union Street.
We think custom craft cocktails are the best way to begin, so we asked Wendy for some favorites. A nod to the couple's go-to getaway spot, Coco & Pop's Vacation Libation is a trip to the tropics. It mixed Mt. Gay Rum with refreshing coconut water and a splash of pineapple juice. Not too sweet and so approachable, it's better to have a few and rehydrate while you dehydrate.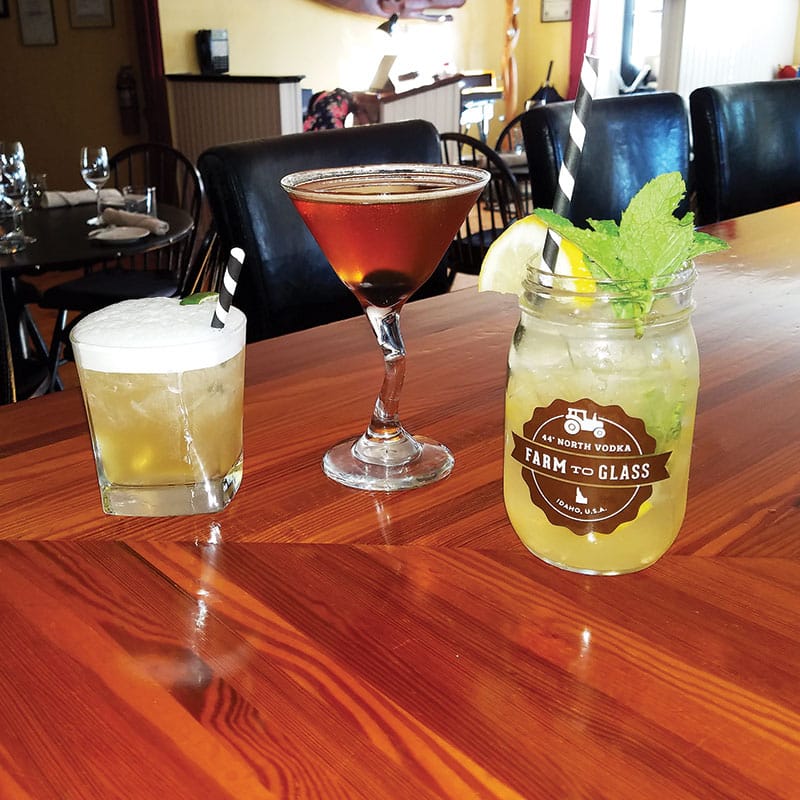 Served straight up in a martini glass, the Prohibition Manhattan is a damn good drink. Combining High West Double Rye for a touch of spice, sweet Antica vermouth, and clove-heavy prohibition bitters, the best part is a surprising splash of Cointreu adding the essence of orange. The Luxardo Maraschino was the cherry on top.
Collaborations are always fun, even more so when you can drink them. Something Natural helps make the stand-out Huckleberry Ginger Lemonade worth coming back for. It uses the sandwich shop's own Khemere, a reviving and fortifying beverage brought to life with ginger, pineapple, and brown sugar. It's popular across Africa, especially during family gatherings and special occasions, making it a perfect fit for any night at Fifty-Six. The drink gets its kick from 44 North Huckleberry vodka, distilled from Idaho potatoes and guaranteed gluten free. The sprig of mint is more than just a garnish, the aroma lifting every sip.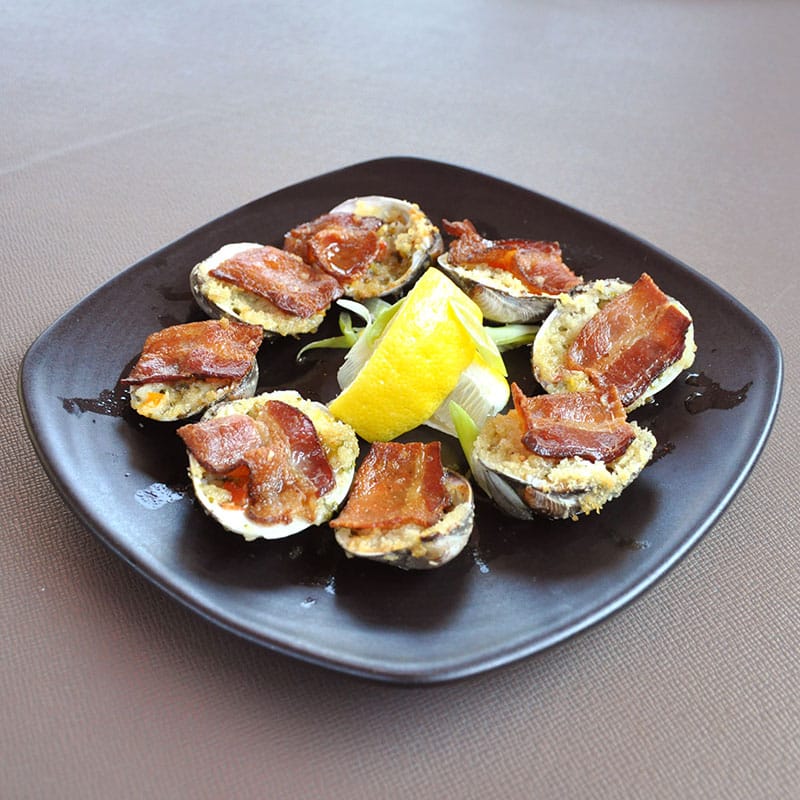 We were feeling properly refreshed and relaxed when our starters began coming from the kitchen. We found a favorite bar snack elevated to new heights in Chef Peter Jannelle's Clams Casino. Littleneck clams mingle with herbed casino butter and a smoky bit of bacon, a squeeze of lemon bought a brighter dimension. With eight on a plate they're sized to share, but we sure didn't want to.
It was easy to eat our vegetables when the Kale Salad came to the table; every bite is a symphony of texture and flavor. Tender kale, red quinoa, and toasted pecans are all tossed in bright lemon vinaigrette, while cute cubes of roasted butternut squash add a sweeter, softer side. Every bite is a balancing act of earthy brightness.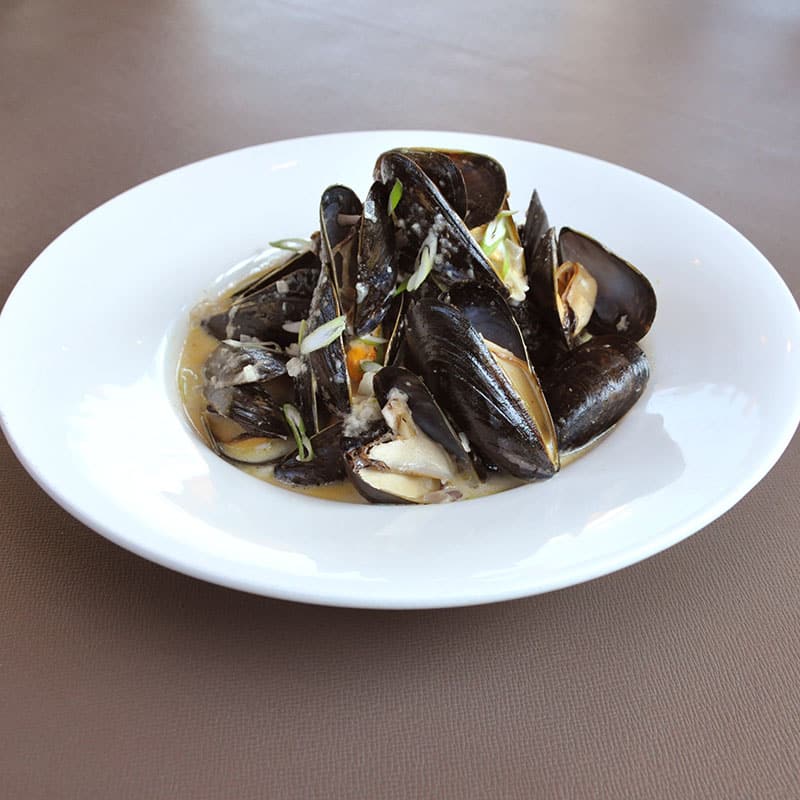 An old reliable for some of us, if you have yet to try the Curried Mussels, make your reservations now. The beautiful blue-black bivalves are piled high in a luscious yellow Thai curry broth with a splash of green from fresh scallions. Dig through to reveal the ginger rice within, transforming the dish into a savory soup when the mussels are gone.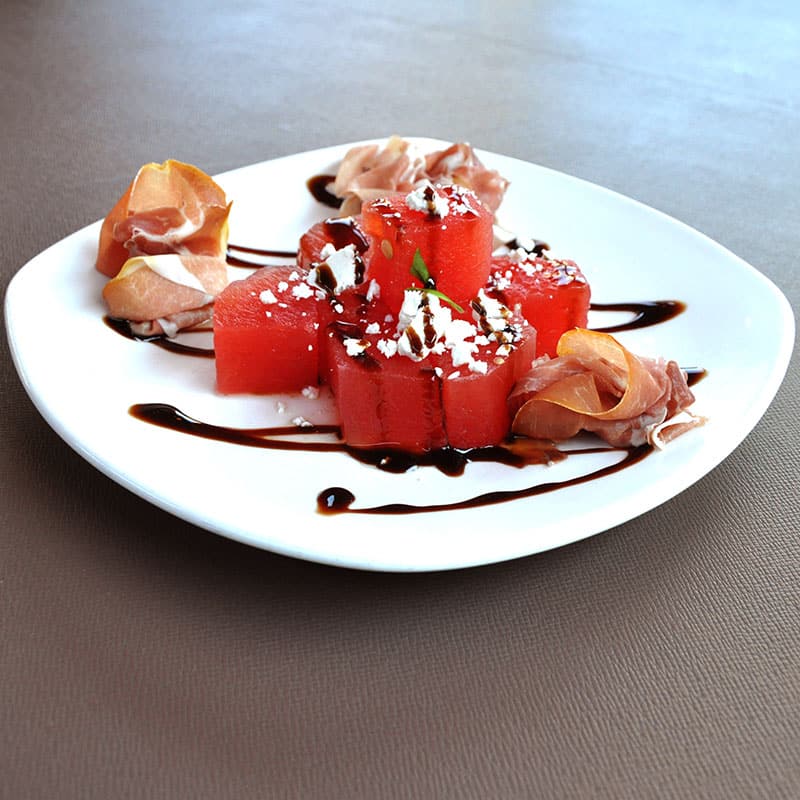 Our favorite first of the evening was the sweet, savory, crisp, and cool Melon & Prosciutto. Perfect for the warm nights already upon us, compressed watermelon shares the plate with prosciutto, chèvre, basil, and a sticky sweet balsamic drizzle. The melon is vacuum sealed with sea salt and St. Germaine to enhance its ripe summery sweetness— we'll have a hard time enjoying this seasonal treat without these accompaniments moving forward.
Wendy and Peter are a force on Nantucket; the definitive power couple. Peter runs the back of the house, having honed his skills as a graduate of The Culinary Institute of America. He first went to work at the Holland America Lines, and his global travels helped inspire the myriad of flavors on the menu today. Wendy holds down the front, hand picks the wine list, and keeps customers coming back for more. They have been serving the island community on Union Street for close to two decades, keeping the tastes fresh and the tables full all year long. The couple are in attendance at the restaurant every evening, a clear example of their commitment to their craft and to the island as a whole.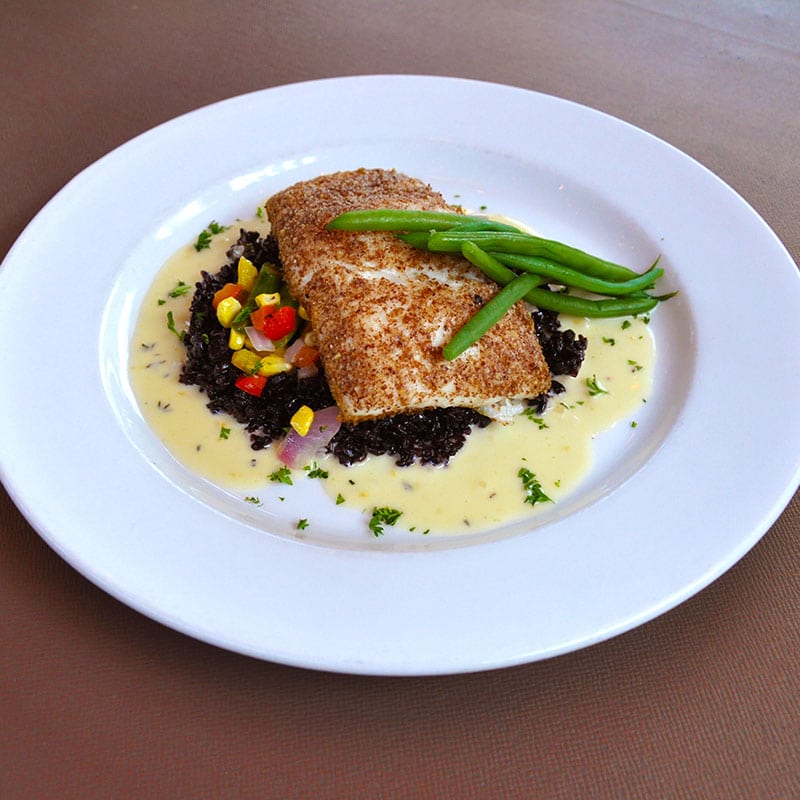 There's something for everyone on the mains side of the menu, from chops, fillets, to the spiciest Javanese rice this side of the Atlantic. We started with the Pecan Crusted Halibut, an ultra-moist cut of white, flaky fish with a nice nutty crunch. It's served atop bell pepper, corn, tomato, and red onion on bed of jet black forbidden rice. Underneath it all is the creamiest lemon thyme beurre blanc imaginable, and all of it was simply delicious.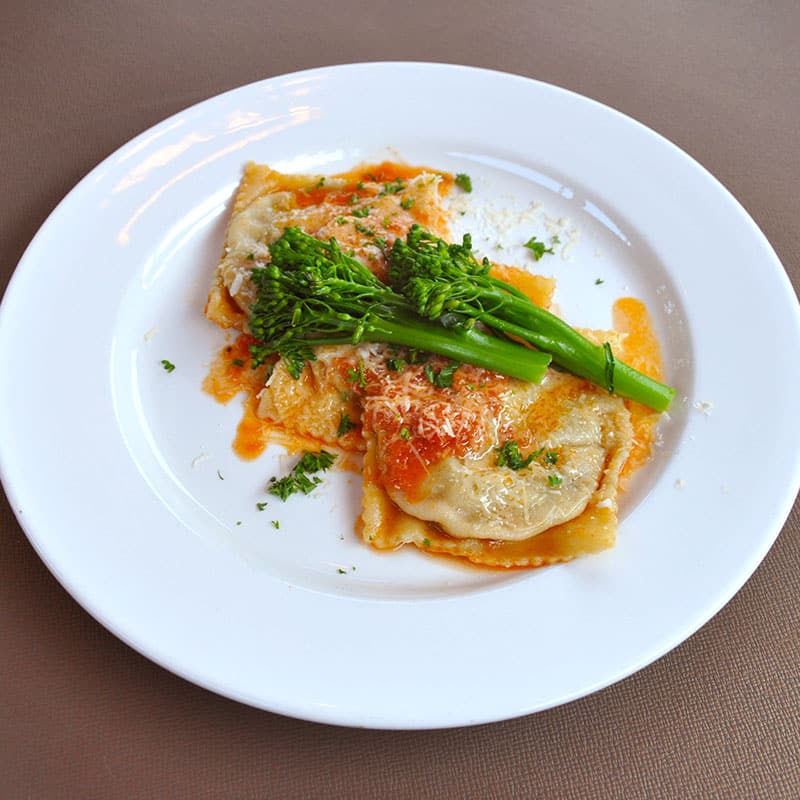 The Vegetarian Ravioli is as hearty as they come, so our inner carnivore was happy. Three large perfect pillows of homemade pasta had just the right chew and were packed with Mediterranean flavors of squash, eggplant, artichoke, bell pepper, olives, and caramelized onion. Just the right amount of fennel scented red sauce covered them all and al dente broccolini made it a meal.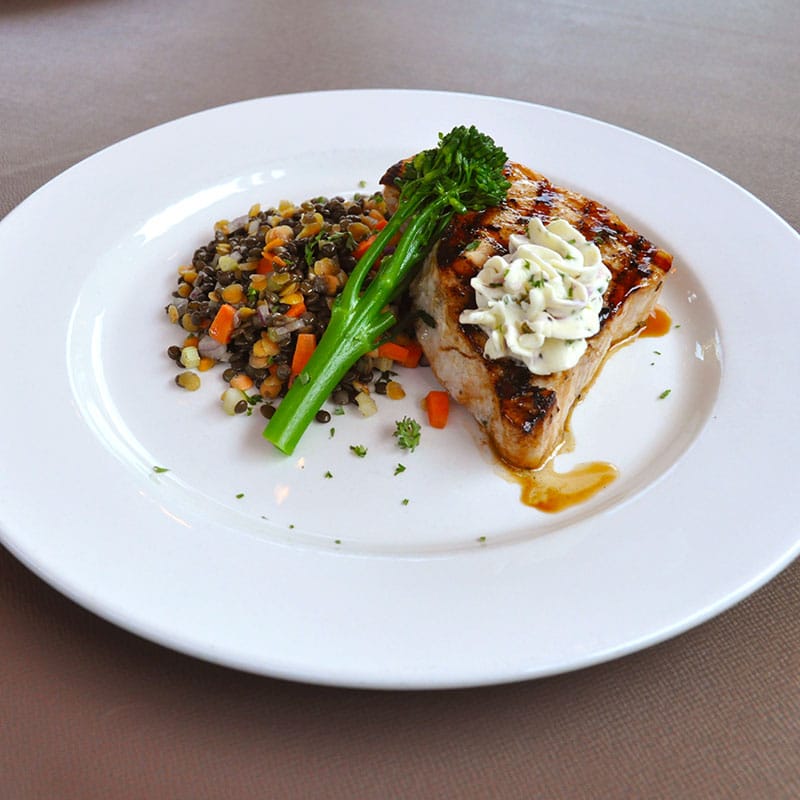 One of the specials of the evening was Grilled Swordfish, and it arrived complete with a healthy dollop of chive butter that just melted into the meat. It was served alongside a lovely lentil vegetable medley, the legumes being neither too soft or firm: a challenging component for any chef to master. Its immaculate juiciness signaling its freshness, we suspect it was brought in the same day.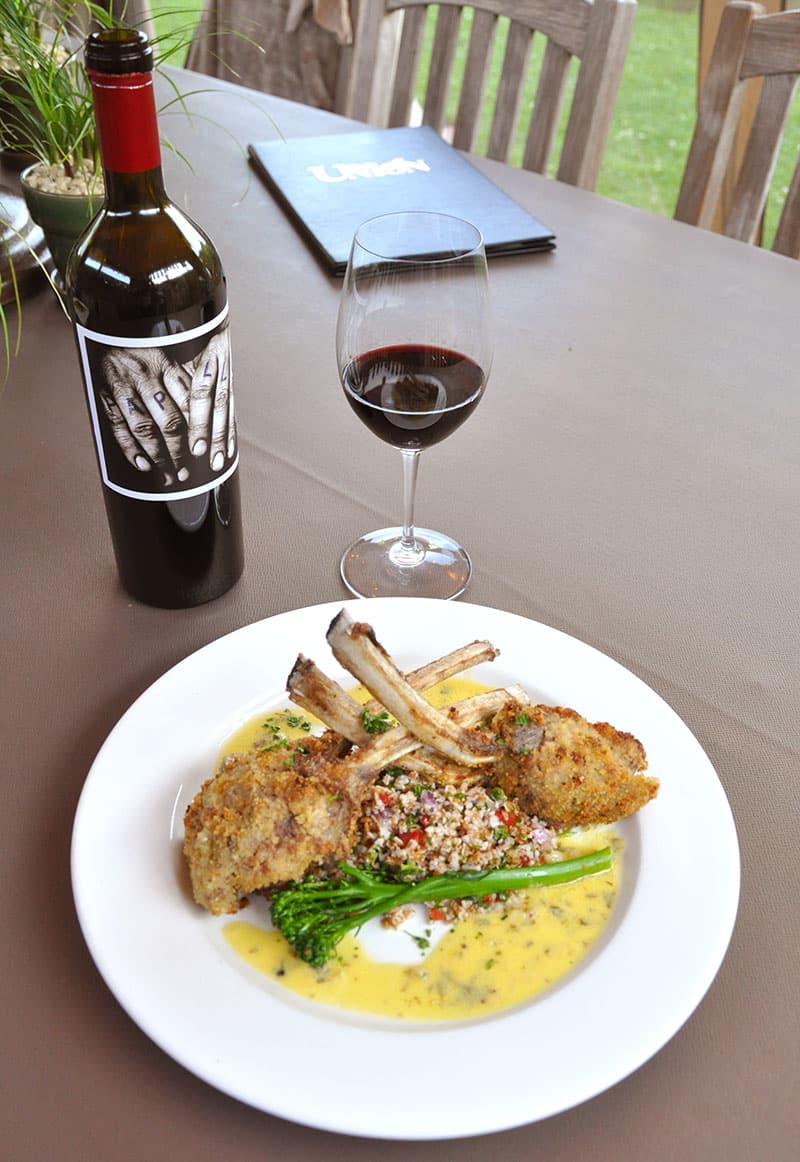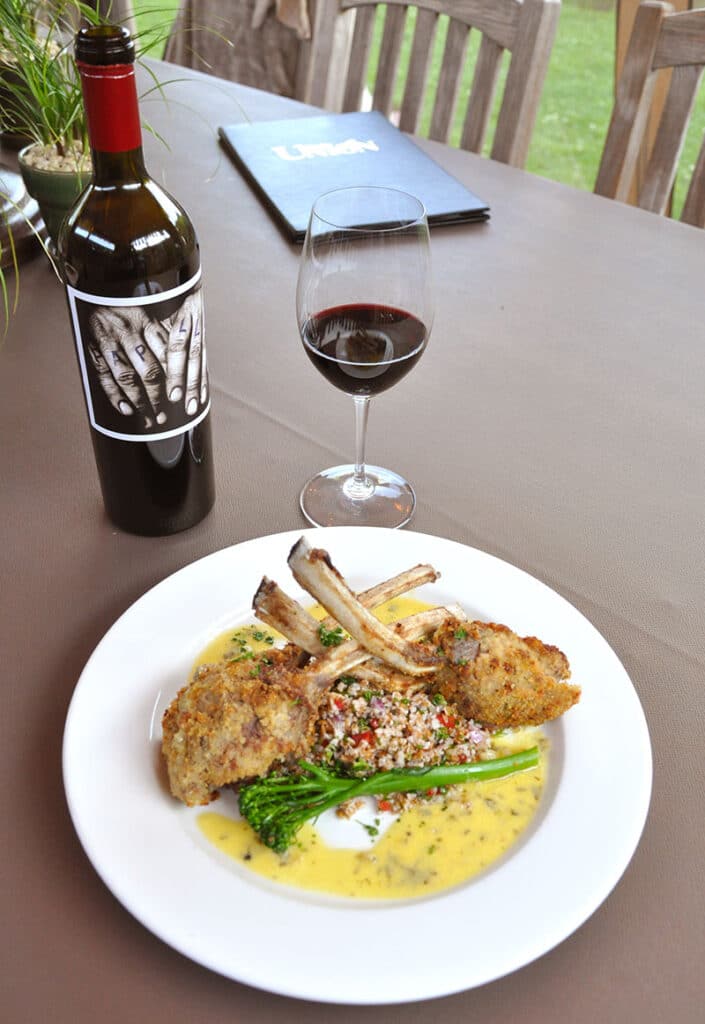 The grand finale and our first choice for entrees was the Roasted 1/2 Rack of Colorado Lamb. Coated in a 3 mustard herbed panko crust and roast to perfection, it's served with broccolini and perfectly complimentary minted tabouleh. So tender that knives were an afterthought, it's all meant to be mopped in an impossibly rich Bernaise. To tie it all together, Wendy thought we'd enjoy pairing it with a bottle of her own reserve of Papillon, an inky and aromatic Bordeaux blend from winemaker Orin Swift. The wine bursts with ripe red fruit and finishes delightfully dry. The two were truly a match made in culinary heaven.
We wouldn't have believed it if someone said the best is yet to come, but Wendy has a way with desserts. Many of the options are always changing, so be sure to ask your server what's being offered.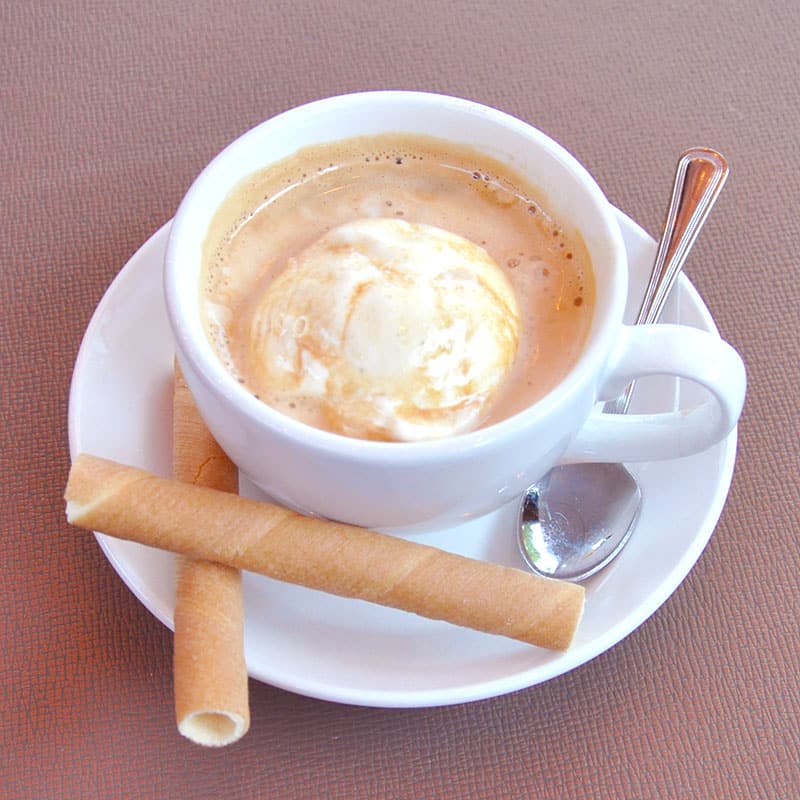 For those looking for light pick-me-up after dinner, the Fifty-Six Float is the dessert item to order. As a single scoop of vanilla ice cream melts away in a cup of fresh, hot espresso, the temperatures and flavors mingle to create a mouth watering mix sip after spoonful.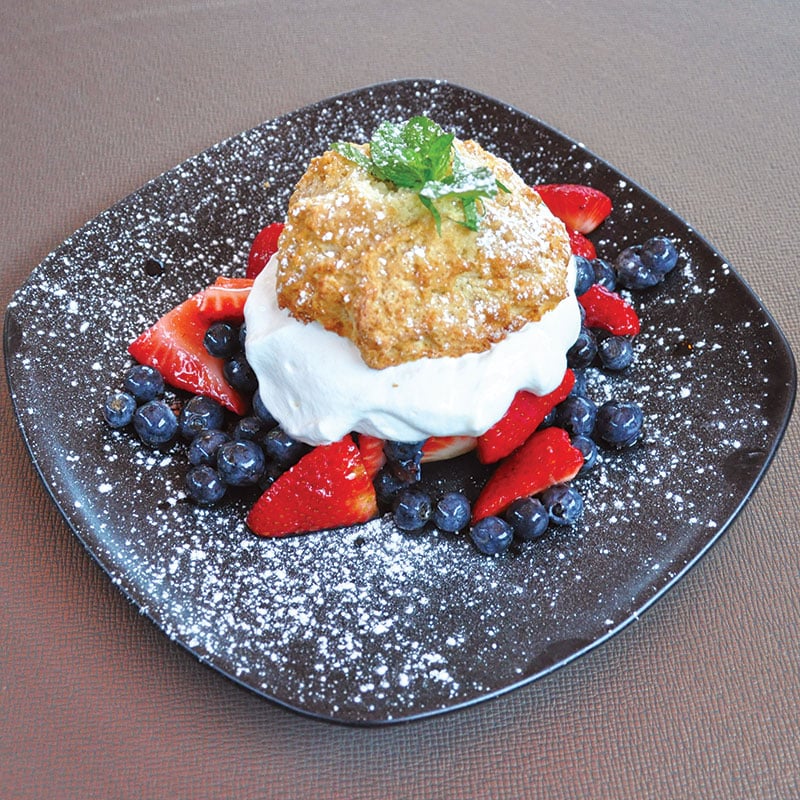 Berry Shortcake, a summertime staple, quite literally brings grandma's recipe to life. Enhanced with the essence of orange, strawberries and blueberries shine under peaks of whipped cream making this one delicious and patriotic epilogue to dinner.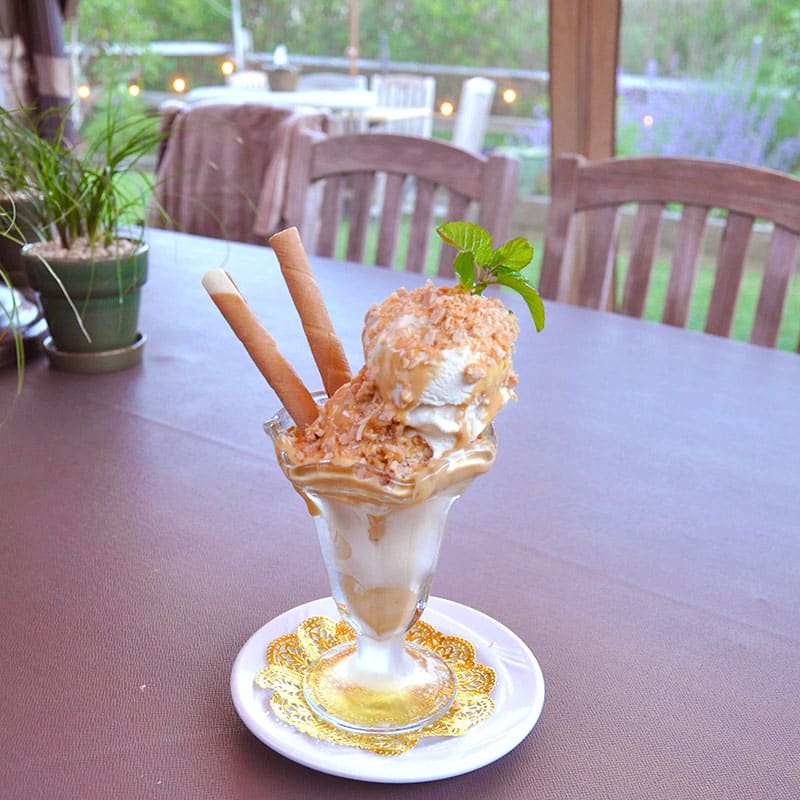 Known around the restaurant as "Fifty-Six Crack," The Famous Toffee Sundae is sweet, salty, creamy, and crunchy all at once with every bite. It brought out the kid in all of us and got even better as it began to melt.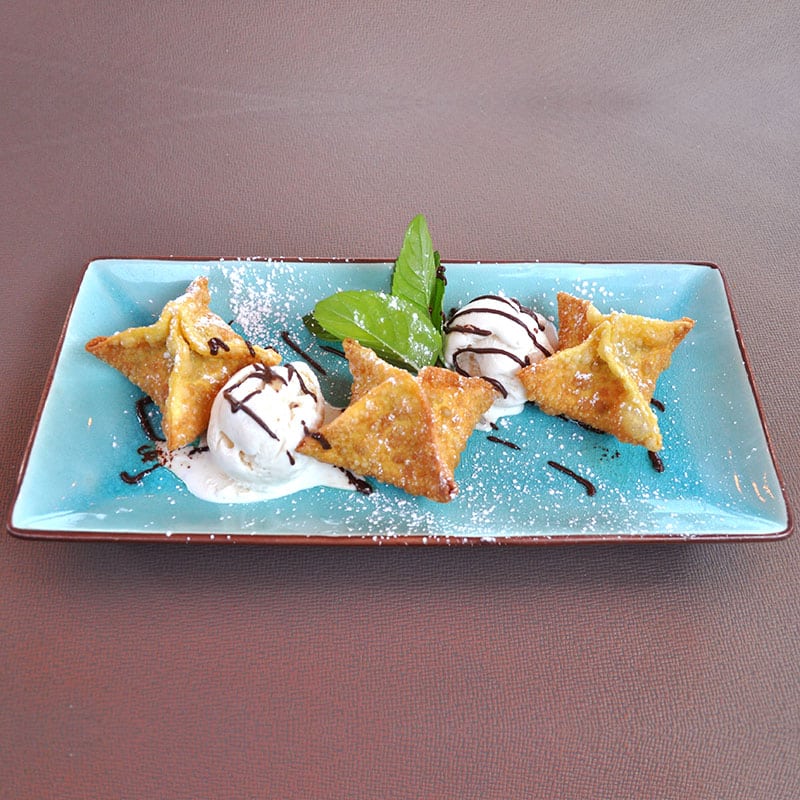 Cookie Dough Rangoons. As perfect as they sound, crispy fried wontons gave way to decadent cookie dough, and a scoop of vanilla ice cream was the perfect pair.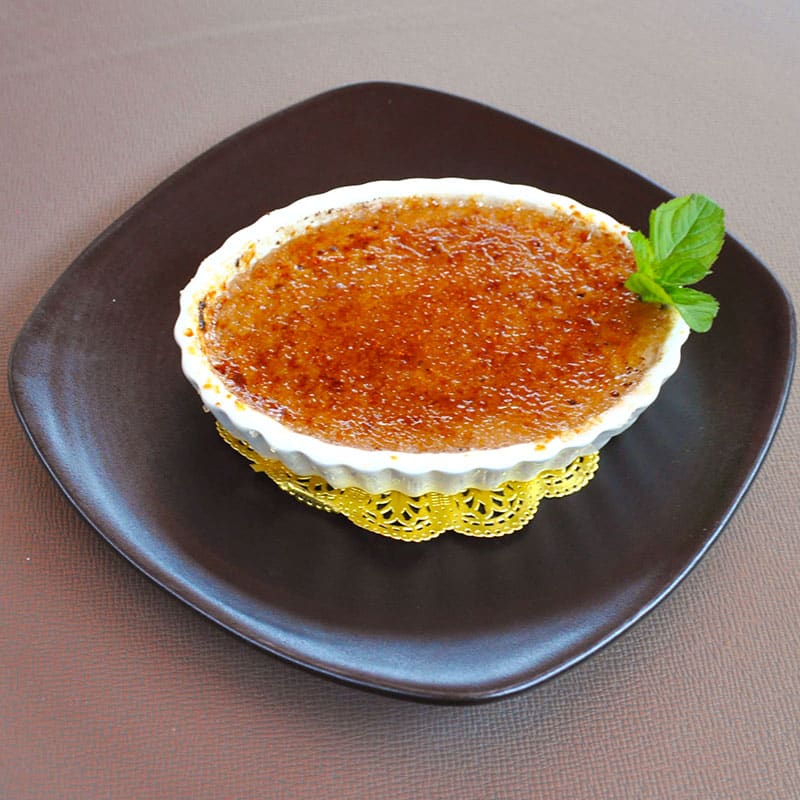 The combination of the sweet snap of brittle crust and silky smooth interior of Creme Brûlée gets us every time, the light, fruity flavor of pomegranate only made it better. The flavors change at least twice a month, so check back often to see what's new.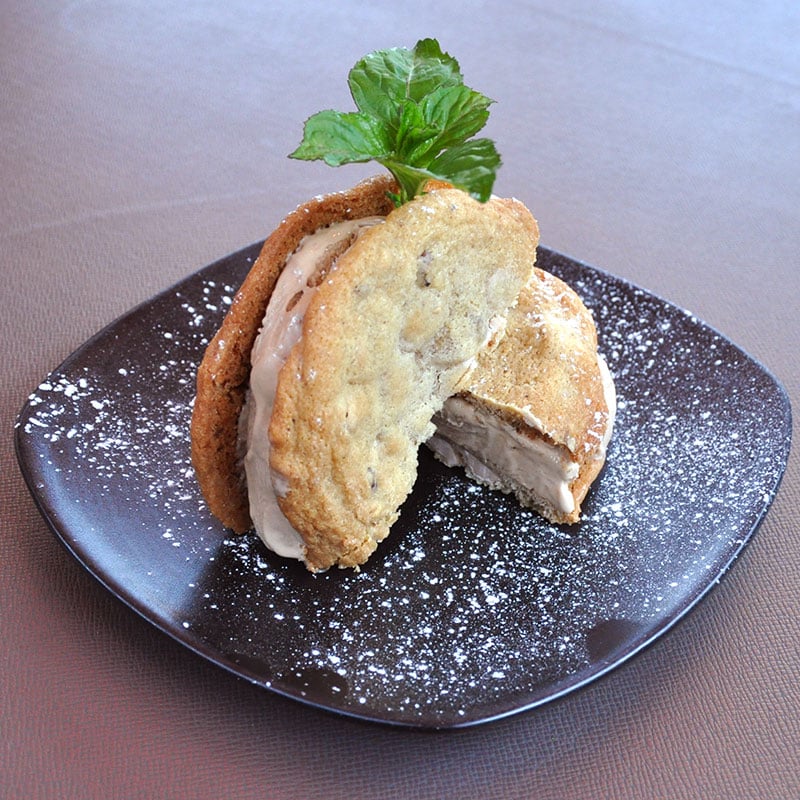 Our favorite finale was the Gelato Cookie Sandwich. We lucked out with salted caramel and walnut, and the only practical approach is with your hands. As the warm cookie melts the decadent gelato things, might get a little messy. Embrace it—you're having fun!
Fifty-Six Union is one of the few island eateries that stays open during every season. As year rounders, our options dwindle as the summer comes to a close. During the colder months we take refuge indoors at Fifty-Six, but we will always welcome the better weather and outdoor dining. Though we're lucky to have Wendy and Peter month after month on Nantucket, there is just something about the summer season.
Fifty-Six Union
Fiftysixunion.com
Open year-round at 56 Union Street • 508-228-6135
Bar opens at 5 pm; Dinner served nightly
Entree price range is $30 to $55
indoor and outdoor dining; special Table 56; full bar
dining rooms available for private celebrations
major credit cards accepted • plenty of parking