by Cara Godlesky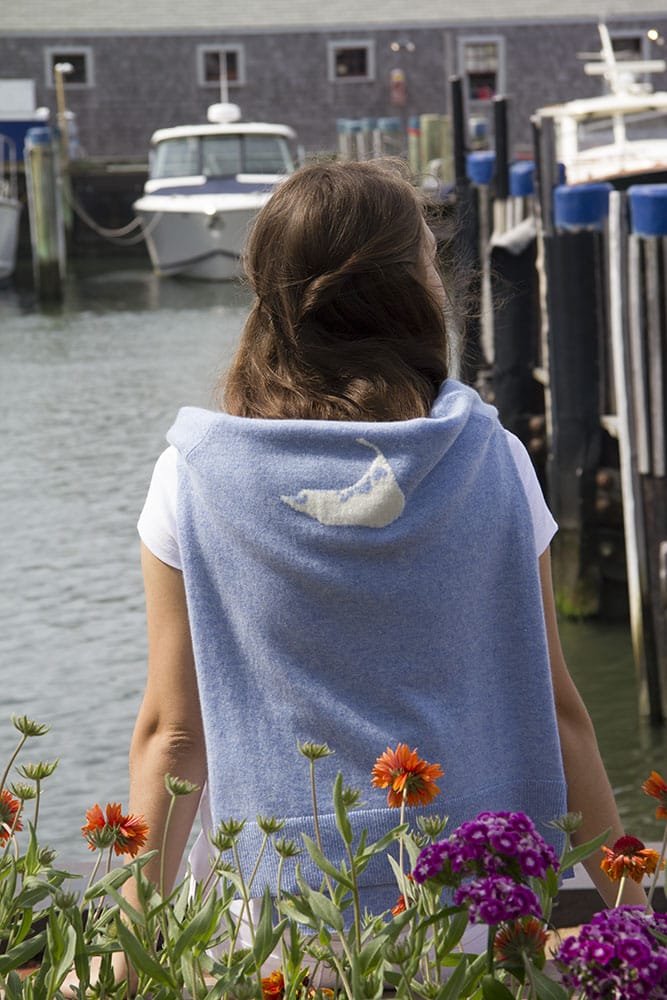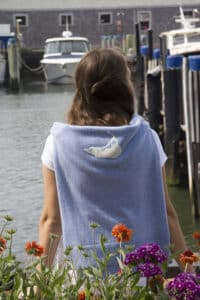 For a trip to Nantucket, visitors must pack light, breezy clothes for warm sunshine days, but also be prepared for the cool nights when the fog makes its way inland. For those who forgot their beach cover-ups or cozy sweaters, Blue Beetle can fulfill any apparel needs.
Blue Beetle, located downtown at 12 Main Street, is a trendy shop with a wide range of clothing, accessories, and jewelry. Since 2005, they've offered a chic selection of apparel and accessories.
They are an upscale boutique with a preppy, go-to shop for a night out or  everyday wear when you're visiting Nantucket. "You can get essentially anything [here]: tops for the beach or a night out on the town… " said Alicia Paterson, manager of Blue Beetle. We love the Captiva cashmere line of Fringed Cape, Pom Pom Triangle Wrap, and ponchos at Blue Beetle. Nantucket has a constant ocean breeze and having a soft wrap to throw on during dinner night is a necessity. Blue Beetle carries many other brands, such as Joules, a U.K. designer line, MZ Wallace bags and Jude Connally, known to be a good brand to travel with as it's easily washable.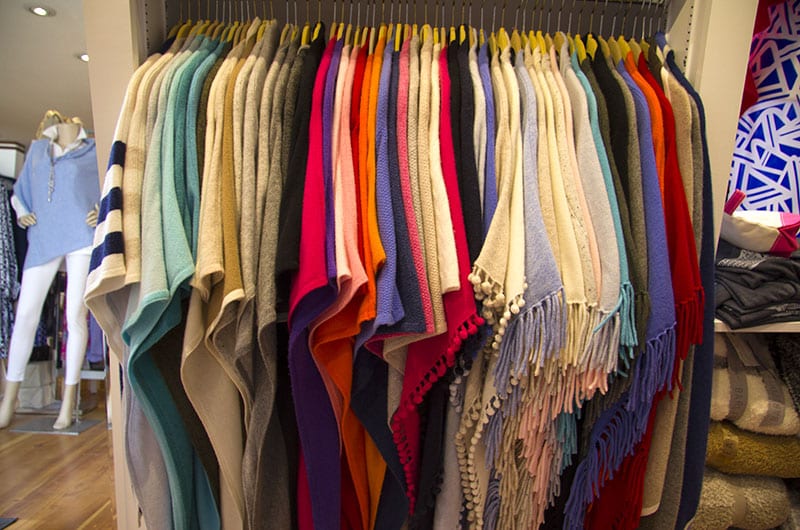 "It is really difficult, being Nantucket is a small island, staying different and unique, and getting the customers something they wouldn't be able to see everywhere. So we really do try to hunt new brands and to keep it different while also still being fashion forward," explained Paterson.
The shop not only aims to be have a different flare than other Nantucket boutiques, but also to provide customers with a large selection of items to personalize and monogram. Blue Beetle has a charm bar that has many different beads and charms that customers can mix and match to create oneof- a-kind-bracelets. The charm bar is well-known for its exact replica charm of Nantucket lighthouses, Steamship ferryboat charms, and glass beads. The charms can be put on a cuff purchased at Blue Beetle and are also compatible with Pandora, Troll, and Chamilia bracelets.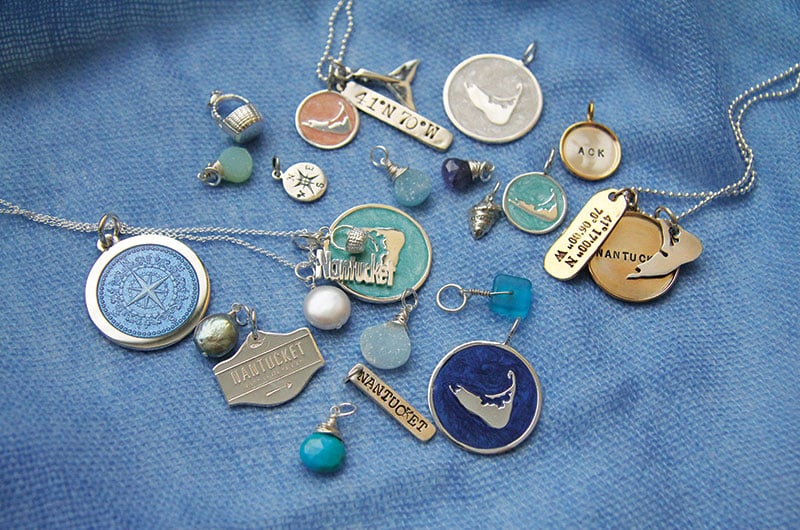 Blue Beetle's market for personalization does not stop there. They can add your monogram to necklaces, earrings and 14kt gold hand engraved pendants as well as tumblers, tech cases, and cutting boards.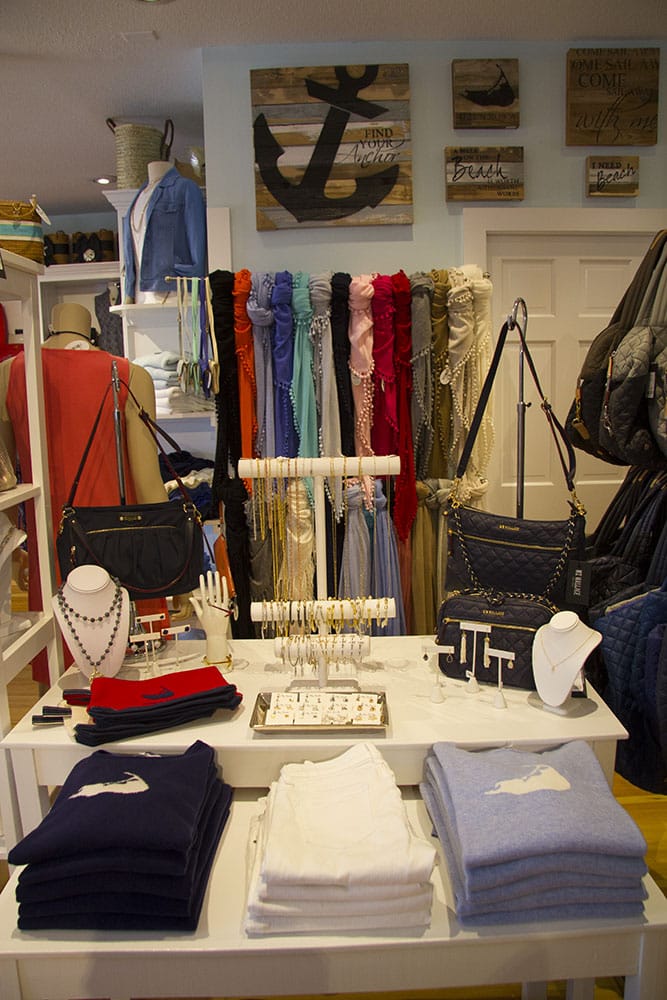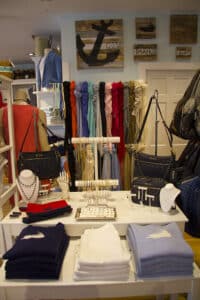 With all the individualized products available, it is evident Blue Beetle pays attention to each of their customers. The employees of the shop desire "to make the customer happy" and "not just in the moment," but to have positive experience so they want to come back again.
"We definitely stand out the most from other stores through customer service. We strive for that," said Paterson. "We have more employees so we can have that one-on-one customer interaction and we get a lot of wonderful feedback from [customers] saying 'Thank you so much. I feel like I'm having a personal shopping experience.'"
Stop in and check out their apparel and accessories and enjoy a personalized shopping experience with friendly employees. Don't miss their Jude Connally Trunk Show all day this Friday, June 21. After you've left Nantucket, you can shop from home at bluebeetlenantucket.com.