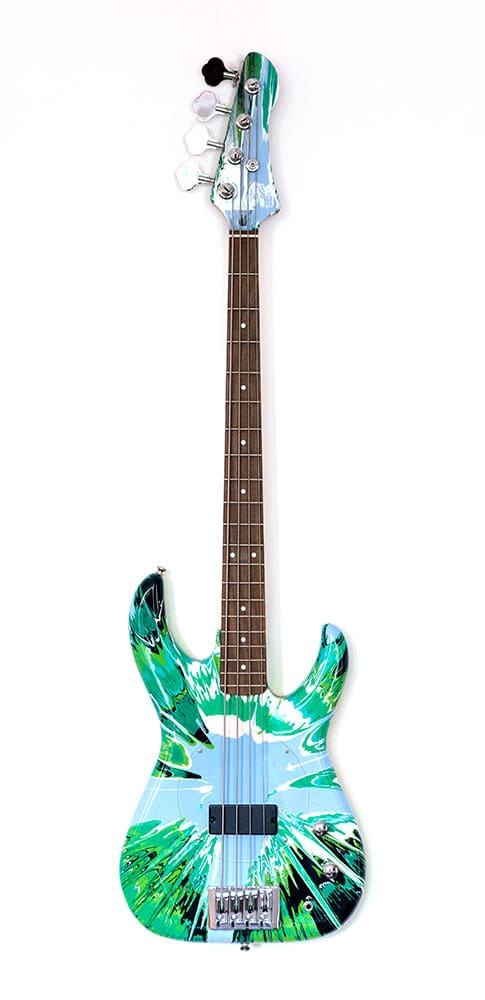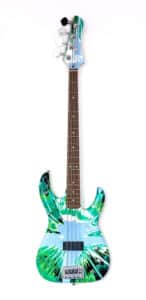 The thrilling Damien Hirst show Dark Rainbow, featuring unique works and limited editions, will open on Nantucket at the Samuel Owen Gallery on Centre Street with a reception on Saturday, July 22 from 5 to 8 pm. This is the third consecutive season, Samuel Owen Gallery has hosted a Damien Hirst reception to showcase rare pieces by the artist. Most notably, a one-of-a-kind Spin Art Bass Guitar will be made available to discerning art collectors. The piece is a collaboration with the Red Hot Chili Peppers bass guitarist Flea and created to benefit Flea's charitable organization, Silverlake Conservatory of Music.
Damien Hirst has reignited the contemporary art world with his current exhibition in Italy, "Treasures from the Wreck of the Unbelievable." The show centers around the premise of assumed works unearthed from a sunken ship. Controversy, a word commonly associated with Hirst, certainly applies to his latest body of work. Many of the new pieces toy with the concept of established archeological practices, while infusing the artist's undeniable cheeky sense of humor. Mickey Mouse and Barbie make guest appearances in disguised forms, thus proving that Damien Hirst continues to push the limits of convention.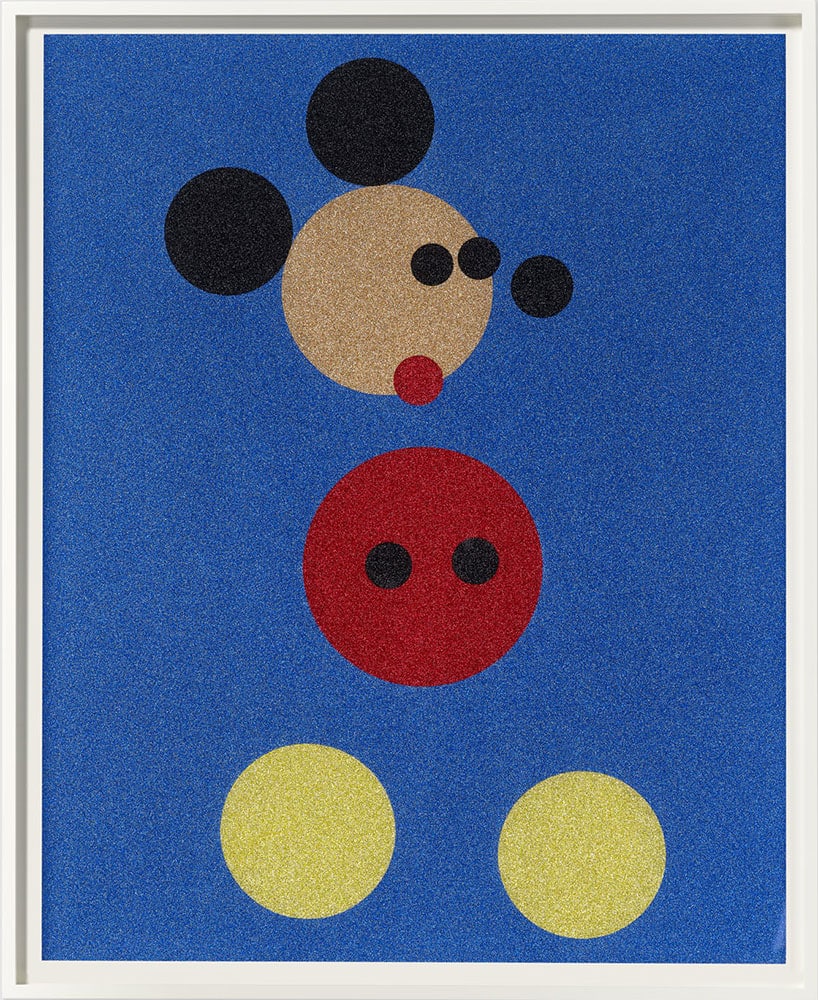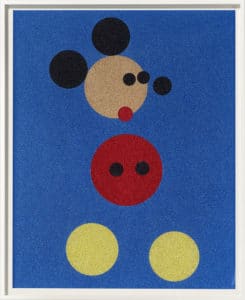 The Samuel Owen Gallery opening reception Dark Rainbow will stand to playfully defy the traditional Nantucket art scene. Bringing nautical life into the contemporary age, the show will include a life-size cast shark jaw, replete with vibrant teeth in a rainbow of colors.
Samuel Owen Gallery is a contemporary art gallery located on Greenwich Avenue in Greenwich, CT. In 2015, Samuel Owen Gallery took up summer residence in the historic Seven Seas building at 46 Centre Street on Nantucket Island. The seasonal gallery welcomes patrons old and new in its third consecutive year on the island. The gallery is committed to exhibiting the work of emerging to mid-career artists, as well as a variety of strong secondary market works.