Bringing Special Magic to Nantucket
Serenella 44, the exciting new retail concept at 44 Centre Street, Nantucket created by Leslee Shupe, blends the best of international high fashion and artisanal design. This is Serenella's second outpost on our island, joining Serenella at 9B South Beach Street, known as one of the top 50 boutiques in the world and consistently voted "Best of" and heralded by regional and national publications.
To accomplish her goals with Serenella 44, Leslee scanned the globe and hand-selected a refined selection of the season's must-haves in ready-to-wear and accessories. To compliment the fashions, they offer a fresh take on tableware, home accents, and modern apothecary treasures offered by Serenella Casa. In her search, Serenella 44 emphasizes brands exuding a robust sense of place to transport clients through the design and craftmanship of these pieces.
Leslee has always been an advocate for the Latin American fashion and design community through her work with the Latin American Fashion Summit. While serving as a judge in 2019, she discovered Juan de Dios, a resort-wear brand out of Colombia founded by Isabella Gutierrez and Maria Valencia.
"The impetus to bring Juan de Dios to Nantucket is that the brand is really the ethos of my philosophy of the theme of Serenella 44," Leslee explained.
For Summer 2021, Leslee is pleased to present to you a select offering from the latest coming out of Juan de Dios's Colombia. Juan de Dios has partnered with another Colombian women-owned brand, Moye, which also originates from the picturesque, storied countryside of Colombia. Through their pieces, they narrate a story where the magical and the mythical intertwine with the everyday…a story in which the elements of nature, embodied in prints, become the narrators.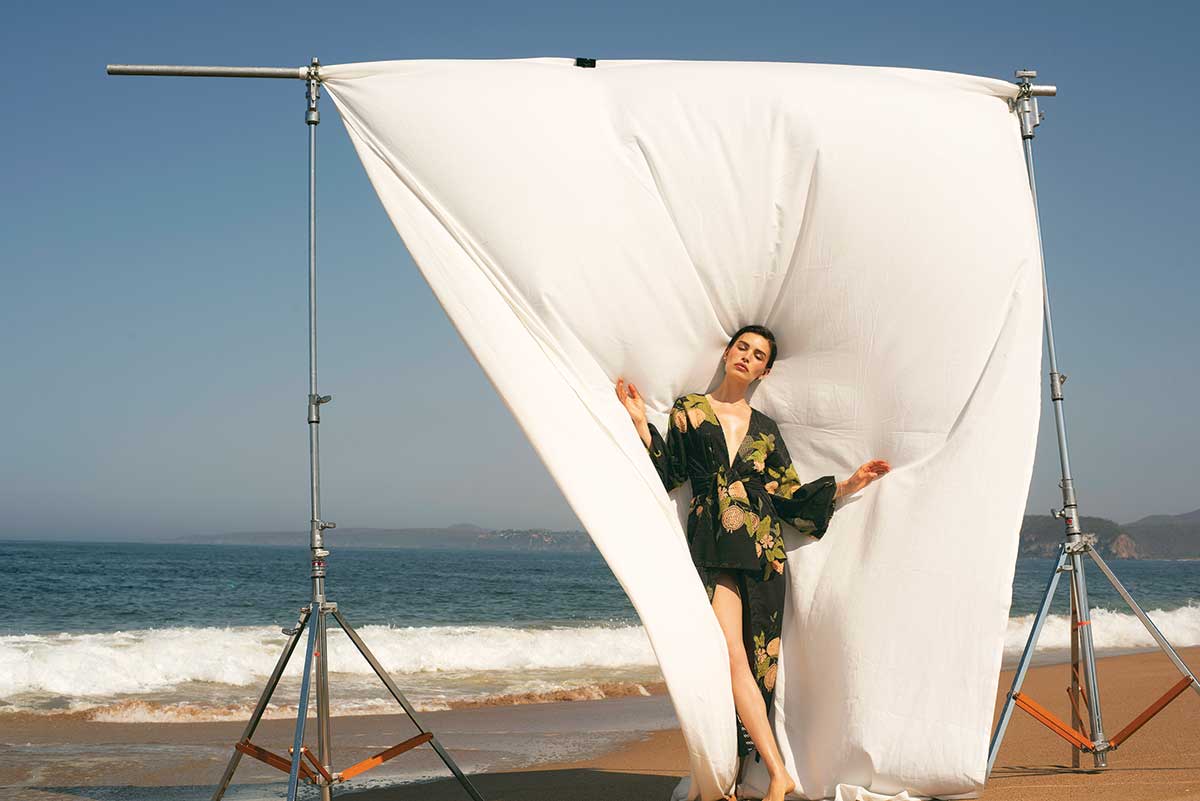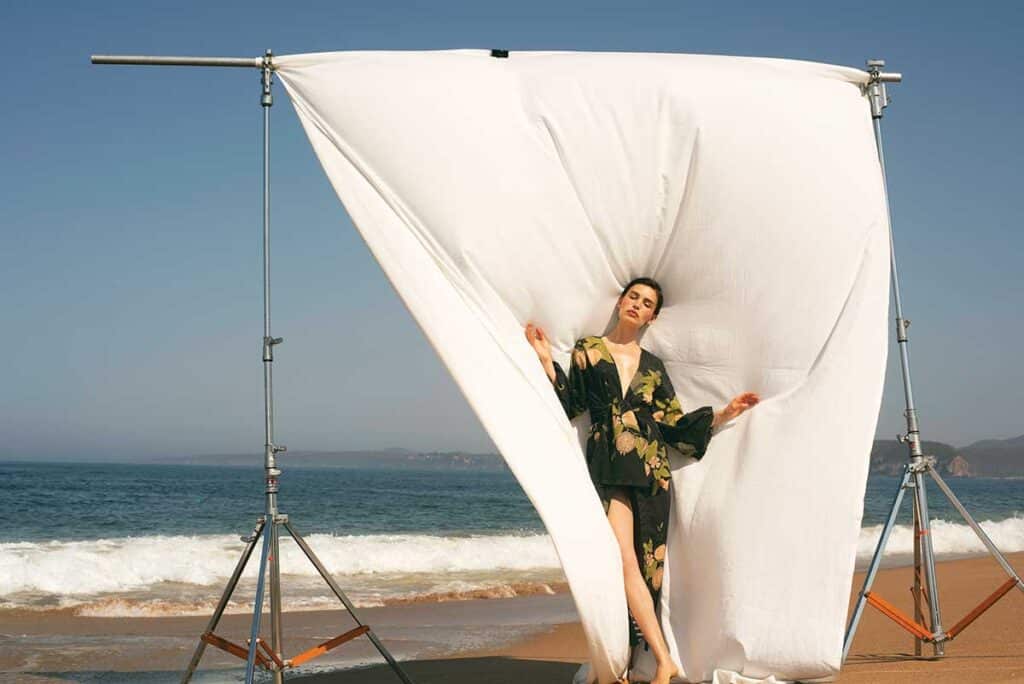 Maria Valencia, the creative director and cofounder of Juan de Dios, describes how her brand goes beyond swimwear to express style that allows women to effortlessly feel confident, elegant, and chic. "We always have in mind the importance of being connected with our world and caring for it, with our sustainable luxury." Their pieces are made by women heads of the household using artisanal methods and quality fabrics with recyclable threads. Their reversible pieces allow clients to mix and match a variety of styles in a single swimsuit.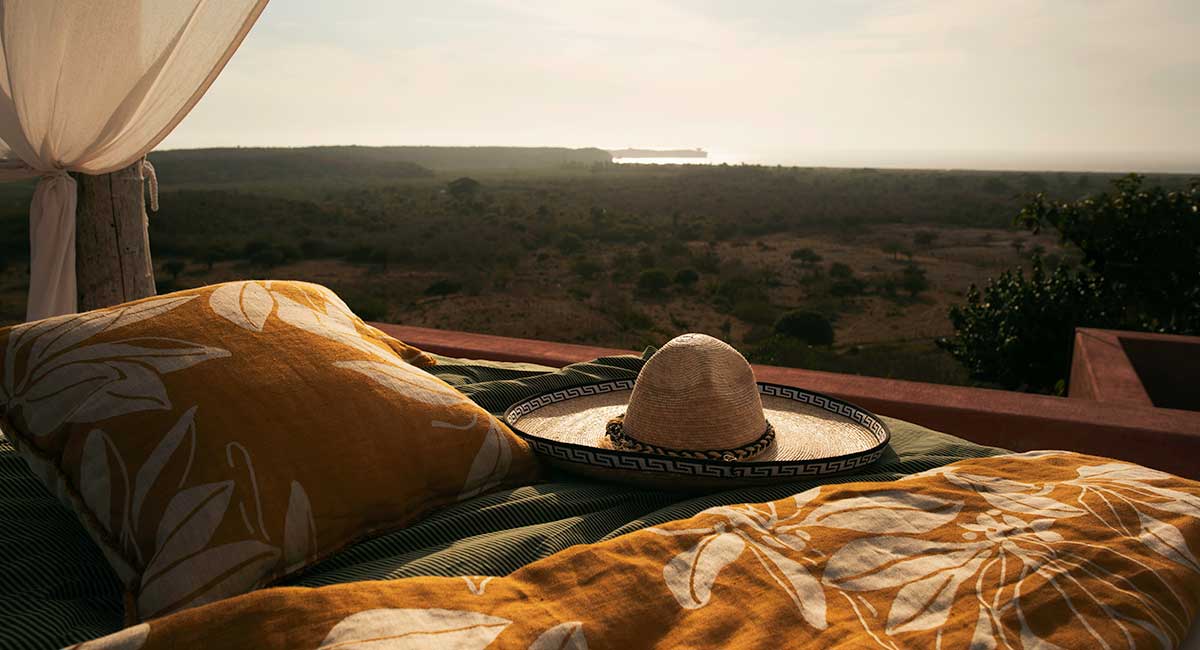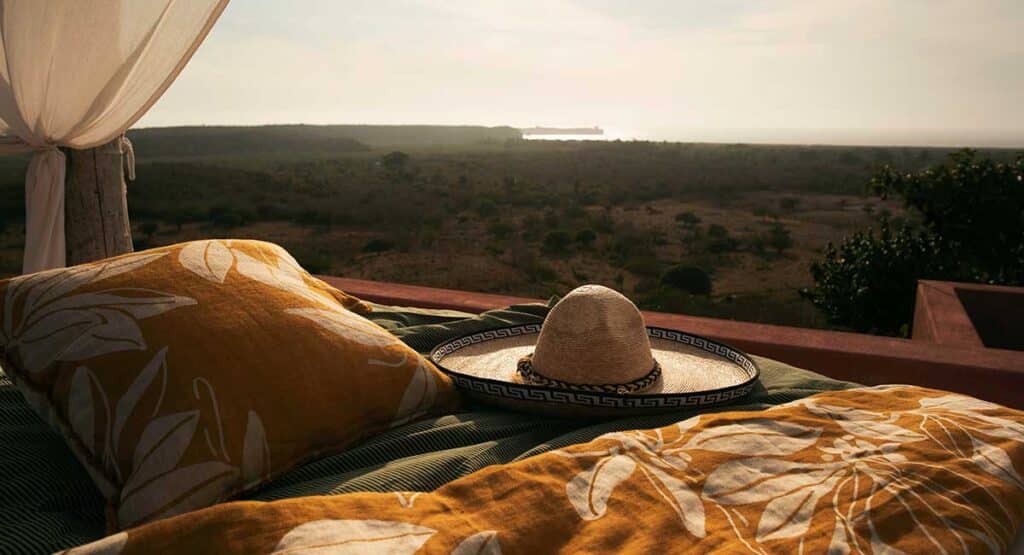 "My inspiration is in nature and our tropical culture, all those amazing stories that we can tell to the world from our roots," Valencia added, "Juan de Dios is the name of a virgin beach in the middle of the pacific coast, where I used to go since I was little. It is the place where my soul connects with nature, where the magic happens!" In the Juan de Dios brand, that magic helps to make women feel feminie and beautiful with effortless elegance.
Moye is renowned for its exquisite interior d cor and wallpaper. In it's collaboration—Juan de Dios x Moye—this company enables clients to add the beauty of Colombia's magical landscape to their homes as well as fashion. The capsule collaboration features everything from bold printed dresses to wallpaper emblazoned in the same motifs, pillow covers, and napkin and tablecloth sets all featuring intricate designs inspired by the flora and fauna of Colombia.
With this latest offering at Serenalla 44, Leslee is thrilled to bring the magic of Colombia to Nantucket through this very special partnership with Juan de Dios and Moye—at the same time, celebrating the artisanal talent of Latin America and supporting two women-owned businesses.
"Nantucket style has allure, that "je ne sais quoi," and charm and makes you feel great!" added Valencia. "The lifestyle where you go to the beach in the day and then dress up for the night." And Leslee Shupe's impeccable taste at Serenella 44 and Serenella helps women on Nantucket to do just that!
Serenella 44 • Open Daily at 44 Centre Street • 508-690-3400