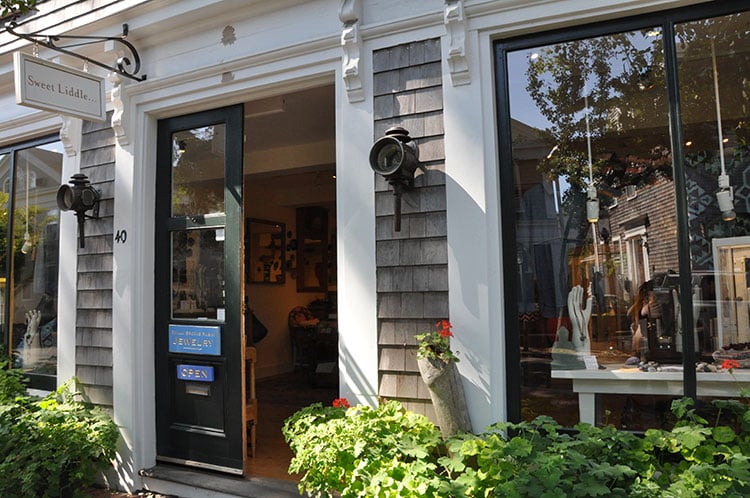 With 25 years of experience making and selling jewelry on the island and 11 years on Old South Wharf, Emilly Rubin took the opportunity at the end of last year's season to make the move uptown from the wharves. Last week's article focused on the Sweet Liddle section of the store, and this week we will take a closer look at Emilly Brooke Rubin Jewelry, the handmade jewelry portion of the store.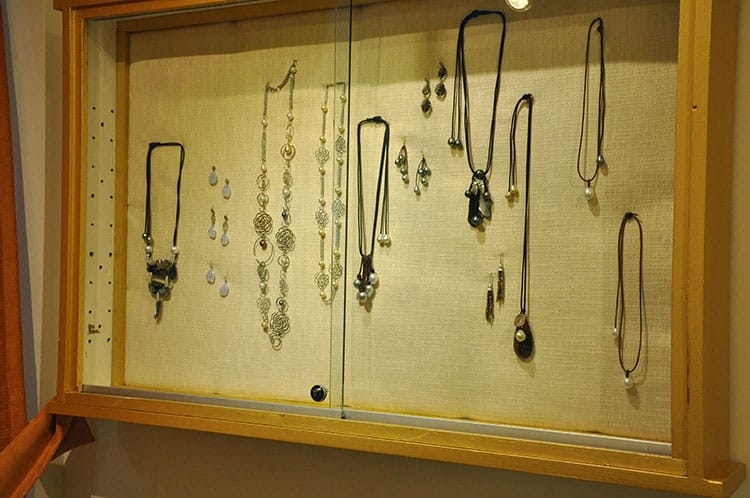 Packing up her two shops and fitting them together logistically into the new and larger location on Centre Street was a challenge, but well executed. You enter the fun and funky Sweet Liddle from the sidewalk and sectioned off with draped curtains towards the back of the store is the elegant jewelry boutique. The space is very much a part of the whole store but feels separate, with a selection of Emilly's gorgeous creations adorning the walls and sparkling within the glass cases.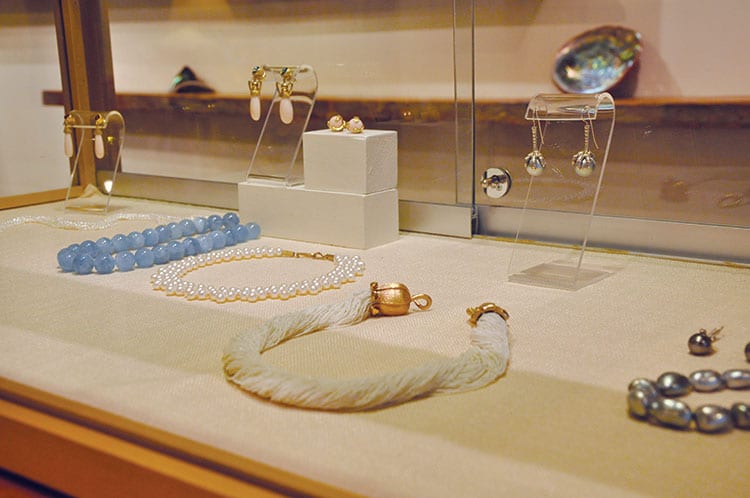 Emilly's new and larger workshop is located in the rear of the building, just past the jewelry displays, so you can be sure everything is still made on premise by the artist herself. For a woman who is passionate about what she does, the bigger space allows for a more personal connection with her clients, there is room to work and to meet comfortably with her loyal customers.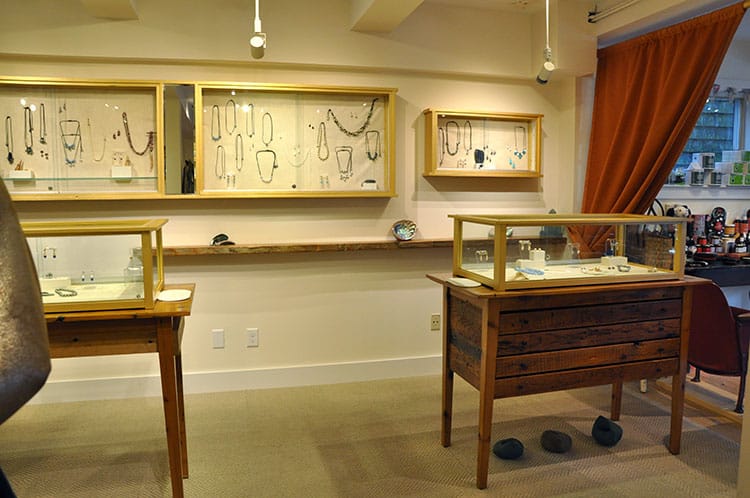 While there is always a selection of jewelry for purchase, custom pieces are what Emilly specializes in. She designs her jewelry for her clients, taking into consideration their personal style, skin tone, and color preferences. She has a long relationship with her pearl suppliers, meaning prices are reasonable and the quality can't be beat. When you buy from Emilly Brooke Rubin Jewelry you know you are getting a one-of-a-kind piece made on Nantucket by the artist.