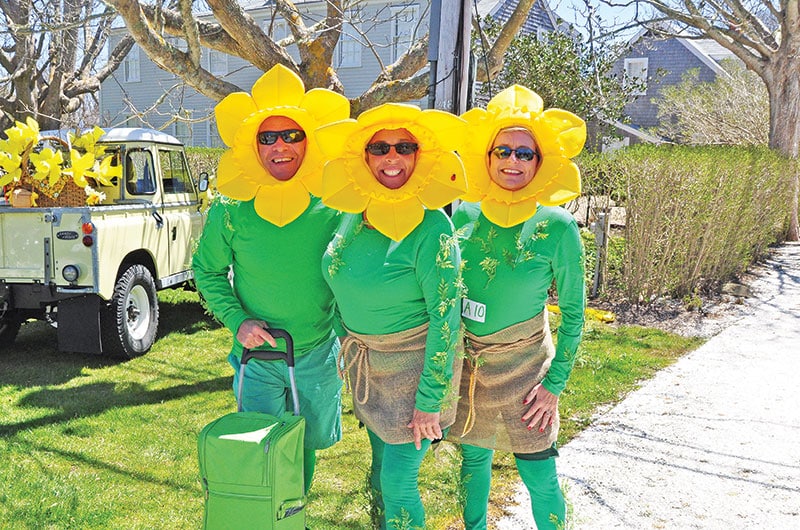 The last weekend in April is when everyone on Nantucket, from those whose usual garb includes overalls and work boots to those who typically dress in designer duds, to don whimsical hats and dress Daffy. The Nantucket Island Chamber of Commerce, organizer of the celebration of spring that is Daffodil Festival Weekend, encourages fanciful costumes with their Children's Parade, their Daffy Hat Pageant, and their tailgate picnic at which participants fully engage with the festival theme, which this year is "We All Live in a Yellow Sunny Dream." There's even an opportunity on Daffodil Festival Saturday to daffily adorn your four-legged friends and enter them in the Daffy Dog Parade to benefit Nantucket Safe Harbor for Animals.
For those who prefer to photograph rather than participate, Nantucket Community Television (NCTV18) is challenging all videographers, both new and experienced, to enter their Daffy Film Contest.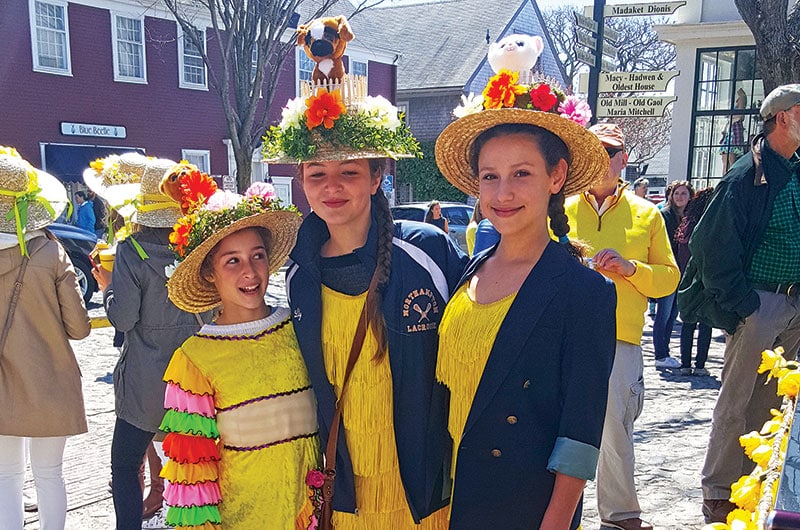 Videos should be 3 to 10 minutes long, must pertain to the Nantucket Daffodil Festival, and must be royalty-free. Full rules are at NantucketCommunityTelevision. org. Deadline to enter is 2 pm on May 6. Yes, there are prizes.
For three videos of Daffy days past, visit our Nantucket YouTube Channel at https://www.youtube.com/watch?v=Ji- WSnru5-z0