by Jenny Benzie, Advanced Sommelier of Épernay
If you weren't already filled with joy just by being on Nantucket, your heart will overflow with abundance attending a wedding or getting hitched here yourself. The beauty of the isle provides the perfect backdrop to what is considered the best day of one's life. Surrounded by family and dear friends as you pledge your vows to your special someone, everyone will be ready to celebrate with you.
With wedding season upon us, choosing what to drink at your reception is almost as important as what to eat. Being that the two often go hand-in-hand, here are some wedding reception tips to get your new lives as one on the right track.
PARTY STARTER
Upon arrival at the wedding reception, greeting guests with a fanciful signature cocktail that is symbolic of the bride and groom's courtship is a perfect introduction to what lies ahead. The name of the drink may be in reference to where the couple first met—a Madaket Mystery perhaps, or where they plan to travel on their honeymoon. With tequila being the go-to spirit of choice these days, a refreshing Paloma cocktail is the perfect way to ease into a wedding reception. This easy to make drink is simply equal parts silver tequila, club soda, and grapefruit juice. Serve over rocks, squeeze the juice of half a lime, and drop it in as your garnish.
The key to success of this most beloved cocktail from Mexico is using quality ingredients. 123 Organic Tequila Blanco "Uno" is an excellent choice as your base. It is made by an artisan producer of organic tequilas, made from estate-grown lowland agaves northeast of Guadalajara in Jalisco, Mexico. This pure agave flavor is brilliant, bright, and clean drinking. It is also important to use the best-tasting mixers to complement the world's finest spirits. Enter Fever-Tree Club Soda, made from soft spring water with a high level of carbonation. While freshly squeezed juice is preferable, Tropicana Grapefruit juice in a smaller size is optimal in a pinch when you aren't set up to make your own. The more limes the better in my opinion for the icing on the cake with this cocktail here!
SEASIDE SIPS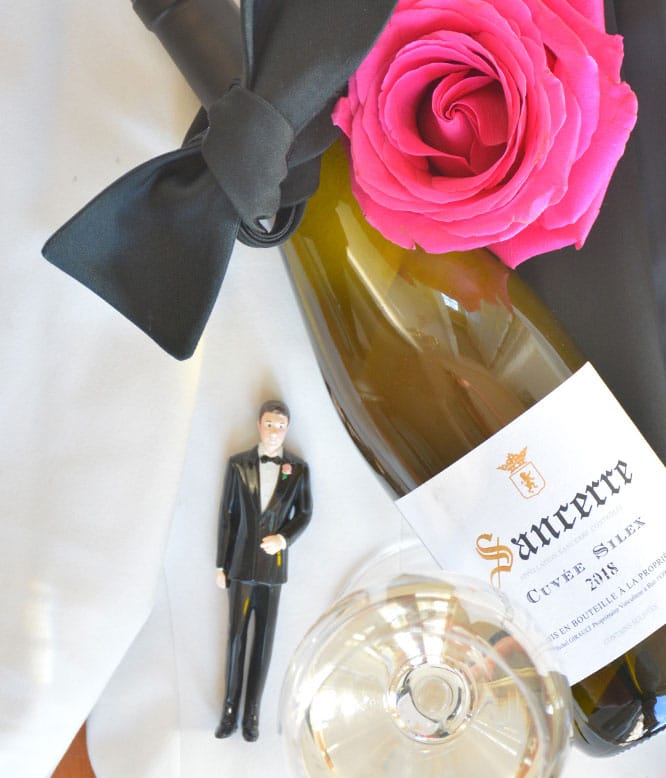 A seaside wedding would not be complete without a never-ending rawbar. Oysters on the half shell and littleneck clams are easily washed down with a sip of Michel Girault Sancerre "Cuvée Silex." This limited production wine is 100% Sauvignon Blanc from the Sancerre region in the Loire Valley of France. It is made by Michel and his two sons in their small family owned winery. Pale straw in color, the wine offers lovely notes of citrus fruits (think grapefruit, lime) and a touch of minerality on the nose. It is crisp and fresh on the palate, as refreshing as the ocean view itself. It will also pair with crab salad with endive and mango, goat cheese and vegetable tartlet, or corn chowder soup as appetizers.
ALL YOU NEED IS LOVE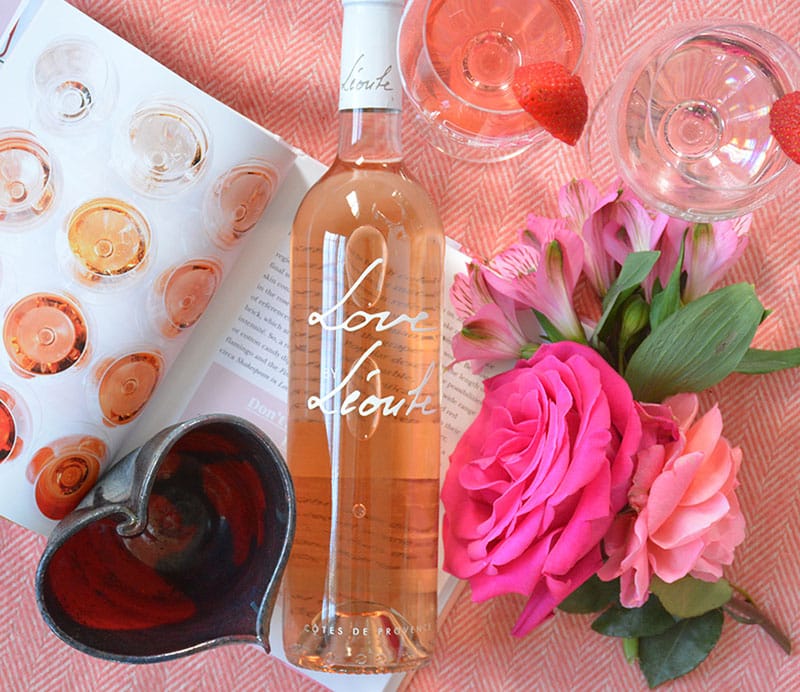 No event on Nantucket is complete without offering pink wine, anytime of year. Love by Léoube hails from the classic rosé region of Côtes de Provence in France. This delicious, organic wine is made from a blend of Grenache and Cinsault that give it the pale salmon-pink color, and finished with a touch of Syrah and Mourvèdre to add some structure and length to the wine. This fruity, well-balanced, and generous wine will have you falling in love with it over and over again. Sunset never looked so good on Nantucket until you have a glass of this in hand to enjoy it with
NANTUCKET RED
When choosing what wine to serve with your main course on Nantucket, it is important to consider what red will pair best with locally caught tuna, fresh lobsters, or perhaps halibut. Think of your wine choice kind of like your pants, with the color of the traditional Nantucket RedsTM from Murray's Toggery shop as your guide. This leads us to a wine that won't overpower the day. Jessiaume Santenay 1er Cru "Gravieres Rouge" is a lovely red Burgundy from France that is made from 100% Pinot Noir. While Beaune, the capital city of Burgundy, is the sister city to Nantucket, the small village of Santenay is located in its outskirts in the Côte de Beaune area. The nose has notes of red and black fruits, with a hint of spice. In the mouth, the wine has silky tannins and flavors of dark cherry, coriander, and orange clove. The structure of the wine pairs well with an assortment of seafood options, as well as being hearty enough to stand up to a perfectly cooked filet as well.
BUBBLY OCCASION
A question frequently asked in regards to the joyous festivities of a marital union is whether or not to have a Champagne toast. The purpose of the toast is for the bridal party to extend their well wishes to the new couple and show their support for their union. However, believe it or not, not everyone likes bubbly (gasp!). While you could cut costs by serving Prosecco, a sparkling wine from Italy, or Cava, a bubbly option from Spain, nothing beats the real deal: Champagne from France. In order to make the most of your bubbly without going over budget, consider serving wine from a not-as-well-known small grower producer that will provide a better quality bubble at a fraction of the price of more branded selections.
Champagne Gonet-Medeville Brut Tradition 1er Cru is just the answer for you. Julie and Xavier Gonet-Médeville are, in many ways, the first couple of French wines. Julie's family is famous for its wines from Bordeaux, and Xavier comes from a long line of Champagne growers in Le Mesnil. They actually met at a wine trade show in France, and the rest is history. This Champagne is made from a blend of Chardonnay and Pinot Noir from organically farmed vineyards. The resulting product is very elegant, delicate, festive, and easy to drink.
However you choose to celebrate your nuptials on Nantucket, may your troubles be less and your blessings be more, and nothing but happiness come through your door. Cheers to that!