-by Abigail Terres-
Bartlett's Farm, situated on a picturesque piece of property on the southwest of town, is Nantucket's oldest and largest family-owned farm. For more than seven generations, the Bartlett family have cultivated the land to feed their fellow islanders.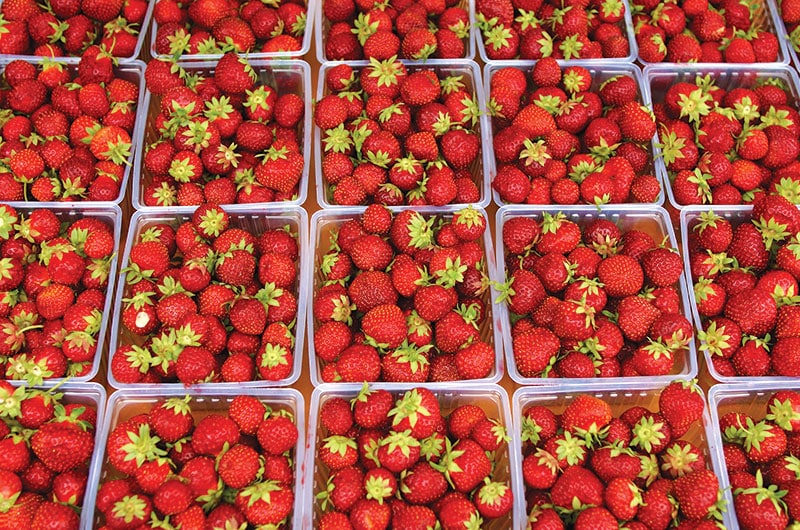 For the first time, this summer Bartlett's Farm is hosting a Strawberry Festival on Saturday June 27 from 9 am to 4 pm on site at Bartlett's Farm. Event Manager and Restaurant Liaison Amy Zielinski says, "we want to celebrate the first harvest of the season, and everyone loves strawberries so we thought: let's expand it into a big party!" Zielinski credits Farm Manager Hilary Newell for the idea behind the festival and speaks optimistically about having this event again in years to come. Newell adds that, "strawberry time is one of my favorite times on the farm, and each year just gets better and better. The flavor is phenomenal and there are so many berries in the field I just thought that we need to share this experience with more people."
Bartlett's farmers have been perfecting their strawberry crop and have recently finished converting those fields to be certified organic. This milestone also gives people a reason to celebrate, knowing that they are getting the most delicious and natural fruits. "We decided to really celebrate the newly organic strawberries; we have been growing them all along but it takes four years to get the certification—so now we are excited to say that we have certified organic strawberries. They are grown without chemical inputs, which is good for the land, good for humans, and overall benefits everyone."
The Strawberry Festival's schedule of events guarantees to keep festivalgoers busy and enjoying all the activities offered. From sampling strawberry short cake to kids crafts and face painting there is something for all ages to enjoy. In addition, pony rides, tours of the field, a strawberry jam contest and a hulling contest will be among the other activities.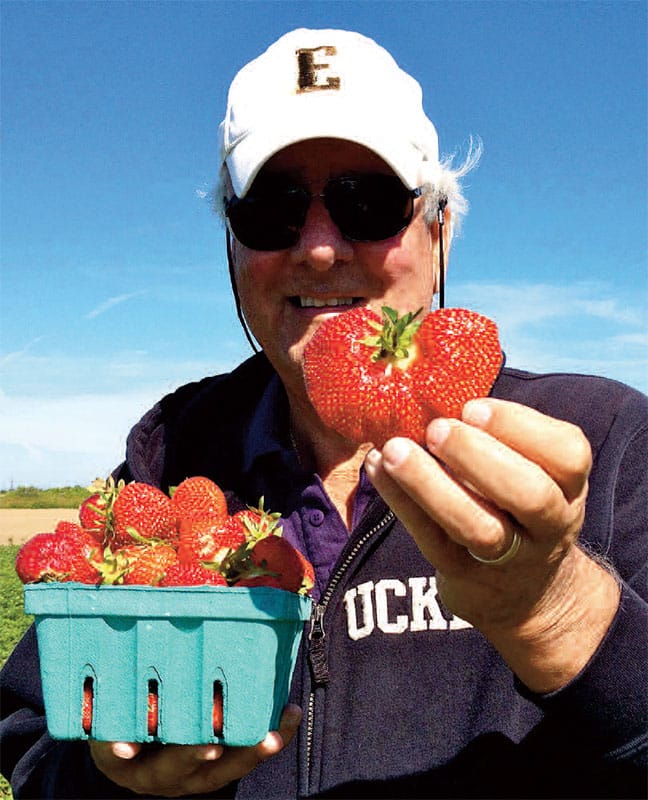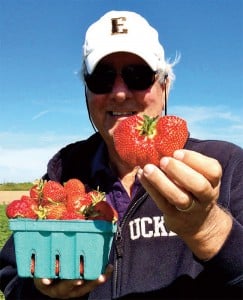 From professionals to amateurs and even kids, anyone with a sweet tooth for jam can enter the contest. In order to participate, the jam must be brought to the farm by Friday before 7 pm, for registration. On the day of the festival the public will have a chance to taste and judge the scrumptious jams.
In addition to the jam contest, the Hulling Contest will test who can hull (remove the stem) from 20 strawberries the fastest. Registration begins at 11 am and there are 5 contestants per age group: 1st & 2nd graders; 3rd & 4th graders; 5th & 6th graders; and age 18 and older.
This family-oriented and kid-friendly festival is completely free and open to the public.
Newell is excited to be able to introduce people to the fun of harvesting the bright red berries: "we are thrilled when we have guests who have never picked a fresh strawberry before, let alone in such a beautiful setting. We've planted ever bearing strawberries this year, too, so folks will be able to pick all summer long." It is apparent that this event is very hands on, providing festivalgoers a fun and jovial time with their family or friends. Zielinski comments about her festival staff saying, "We have a whole new staff of helpers – it's a lot of smiles and we hope people just have a good time."