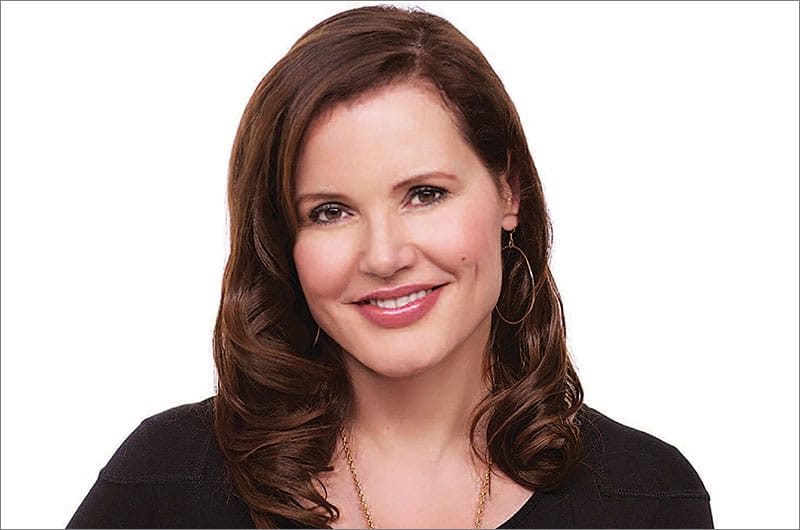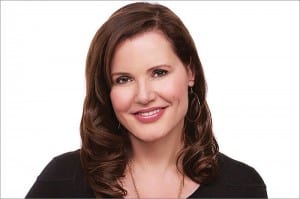 Geena Davis, an Oscar and Golden Globe Award winning actor and advocate, will headline the Dreamland Foundation's 2015 Stage and Screen Gala. The Gala, one of the summer's standout events, will be held at the Dreamland Theater on Saturday, July 11.
As the event's headliner, Davis, who was born in Massachusetts and graduated from Boston University, will attend the event and participate in a question and answer session during the Gala's one-hour program. The program, which will take place on the Dreamland stage, will also include a performance by the children who are part of the Dreamland's performing arts program. The evening will begin at 6 pm with a champagne reception in the lobby followed by the program in the theater at 7 pm and a party on the second floor of the Dreamland at 8 pm.
"We are delighted to welcome Geena Davis to the Dreamland stage this summer," said Melissa Murphy, the Dreamland Foundation's executive director. "Her stellar accomplishments as an actor coupled with her work as advocate for gender equality in media make her the perfect headliner for our third annual gala and a wonderful role model for our young theater students."
The Nantucket Dreamland Foundation is dedicated to enriching the cultural and intellectual life of Nantucket by providing year-round films, educational programs, and a venue for activities that engage Nantucket in the evolving world of digital entertainment and education in one of America's oldest theaters. With a rich history dating back over 180 years, the Dreamland has been lovingly restored through the generous donations of private donors as the arts, education, cultural, and community center of Nantucket. This even on July 11 will raise funds to support the Dreamland Foundation's community based arts and education programs.
Patron ticket packages, which are on sale now, start at $5,000 and include a variety of special benefits including admission for two or more people to the Gala and a VIP party at a private residence on July 10. General admission tickets are $500 each and are available now. For ticket information, contact Grace Hull at 508-332-4822 x102 or grace@nantucketdreamland.org or visit www.nantucketdreamland.org. Guests will be given their seating assignments at the door, and valet parking will be available.