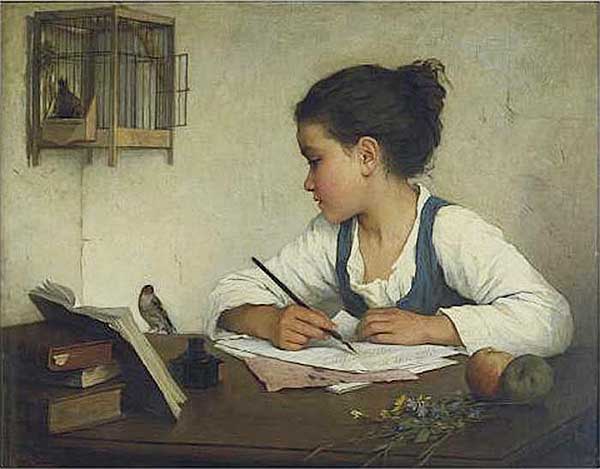 Nantucket's past is full of exciting adventures and intriguing tales.  From June 22 through July 23, young writers have the opportunity to explore the island's history and to use their imaginations to write stories that could win one of several prizes.  The Antiques Depot is kicking off their annual Antique Short Story Contest during this week's Nantucket Book Festival.
Contestants are invited to visit The Antiques Depot at 14 Easy St and explore the wide variety of treasures from the past on display to find that one piece that sparks their imagination. It may be a harpoon or relic from an old ship, a tribal piece made by American Indians or Pacific Islanders, a mysterious object from the Orient or ancient Egypt, or a rare artifact from the the Pilgrims or the Revolutionary War!
After asking Antiques Depot staff whatever questions they wish about the object's identity and history to get started, each contestant can have fun researching and exploring the chosen piece at the library and the many island museums.  Then the authors can put their research and imagination to work by writing a story about the chosen object. Young authors can write a fictional "biography" that follows the object through the various imagined hands that have owned it over the years since it was made; perhaps exploring some of the ways it had been used.  Or the authors may choose to write exciting stories that take place some time in the past with the chosen objects playing an important role.
All of the authors are encouraged to think of their objects as real characters in their stories and address when it was made, where it was from, what was its purpose, what was its life like, what did it witness?  The contest is an opportunity to learn about island culture and get a better feel for Nantucket's past, all while having fun with a creative project.  The Antiques Depot staff is hoping the young authors will discover that exploring antiques can inspire a lasting appreciation of history and heritage.
The Antique Short Story Contest will launch during the Nantucket Book Festival.  Stop by The Antiques Depot table under the Author's Tent in the Atheneum garden on Saturday from 10 am to 4 pm. The contest is open to all young people, residents and visitors. Authors will be divided into two age groups: 12 and younger and 13 to 18.  Stories will be judged on the accuracy of information related, creativity, and writing skill. The stories may be hand-written or printed, may be delivered either in person, by post, or by email, and must be submitted by Tuesday, July 23.
Winners may pick their choice of prize: a Kobo eReader, a vintage hand-crafted ship-in-a-bottle, a selection of vintage Nantucket books, or a gift certificate to Antiques Depot. Winning stories will be published on the Antiques Depot Blog and will be submitted to local publications.
The Antiques Depot is located at 14 Easy Street and is open 7 days a week from 10 am to 4 pm. Inquiries are welcome at 508-228-1287.