Lobster & Ice Cream = Summertime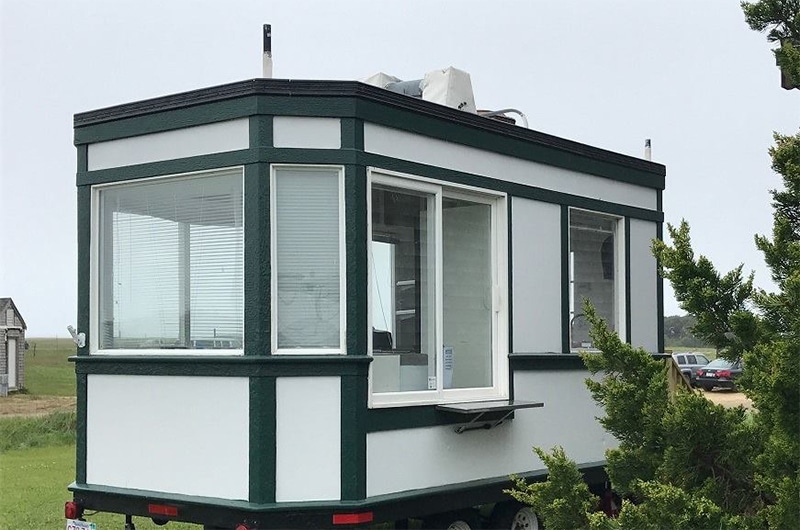 The new Bartlett's Farm Ice Cream Truck has just opened to welcome summer to Nantucket! From 11 am every day, they'll be scooping ten flavors of premium ice cream into sugar cones and waffle cups. To top it all off, seven farm-made toppings will be available, including farm-grown strawberry compote along with four other fresh fruit compotes, cookie crumble, chocolate sauce, and caramel. These ice cream treats won't empty your wallet like some downtown options: large sugar cones are just $5.95 with toppings a buck each.
Eat dessert first and go home with a Lobster Dinner cooked to order from Bartlett's Farm. In just about 20 minutes (perfect timing for ordering and eating your ice cream), you can take dinner back to the family: a 1-1/4 lb lobster (cooked and cracked), baby red potatoes, and corn for just $29.99 each. The dinners are packed so you can take them to the beach, to the boat, or back home. For even faster service, call ahead to order: 508-228- 9403.
Two Ways to Do Good
Two things that every island visitor needs: a good cup of coffee and a memorable tour of Nantucket. Handlebar Café and Nantucket Bike Tours can provide both.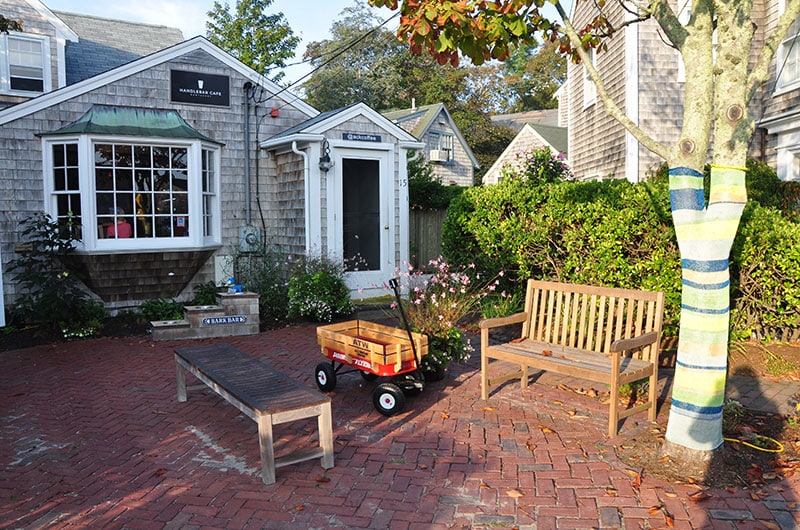 Handlebar Café, "a community space disguised as a coffee shop," was founded by Courtney and Jason Bridges, who are also the creators of Nantucket Bike Tours. The coffee shop offers hot and iced coffee, exotic teas and healthy bites to eat. With in-house WiFi, Handlebar is perfect for catching up on reading or meeting a few friends for an afternoon pick-me-up.
Nantucket Bike Tours offer scheduled or customized bike tours that allow participants to experience the historic sights, and the island's cool ocean breezes and beautiful views. Scheduled tours range from family adventures to bike rides out to 'Sconset and Cisco Brewery.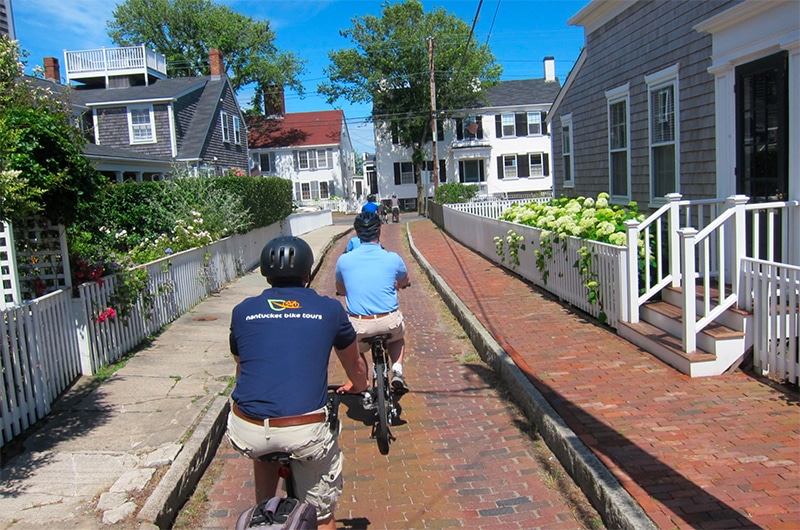 Handlebar Café, co-branded with Nantucket Bike Tours, is now selling new t-shirts for both companies in the café. Handlebar Café tees are grey, with the positive message, Drink Coffee, Do Good on the front. The coffee shop's logo appears on the back neck of the shirt. New shirts for Nantucket Bike Tours are also being sold at the café. The green shirts correspond with the coffee shop tees by displaying Ride Bikes, Do Good on the front.
"People associate bikes and coffee with good vibes so we encaptured that in our shirts," said Jason Bridges.
The t-shirts are a super soft and stretchy blend of polyester, cotton and rayon that is perfect to throw on top of a bathing suit at the beach or for a walk around town. All sizes are available, from extra small to extra large. Handlebar Café is open year-round from 6:30 am to 6 pm at 15 Washington St. and online at handlebar-cafe.myshopify.com
Nantucket Bike Tours is just down the way from the coffeeshop on 31 Washington St. Visit nantucketbybike.com/contact or call 508-825-5362 for more information and to make reservations for the bike tours.