• by Julianne Adams •
Running a small business on top of full time work is not exactly most people's idea of relaxing. For Janette Vohs, her eponymous photography company is where all her free time goes and she hopes to keep it that way. "It's so relaxing and peaceful that I would do it anyway," she says. "It's nice to find something that doesn't feel like work but that can provide something of a living for you." Vohs's art photography isn't her only line of work: in addition to her fulltime job at Faregrounds Restaurants, Vohs and her husband Jake moonlight as musical duo Woodford Line.
Unlike photography, music has been a serious creative outlet for Vohs since childhood and was for some time her planned career. "When I was a little girl, I started taking piano lessons. My mother was a piano teacher, my aunt was an organist in church, I was a music major at college," she explains. "I always thought I would just do music all the time." The unexpected, like Vohs's move to Nantucket, interrupted her initial life plan. 12 years ago, Jake, her boyfriend at the time, happened to get a summer music gig on the island. "He fell in the love with the place, came back, and said, 'I really want to go out there.' I said, 'All right, let's go' and we've been here ever since. I fell in love with the island too."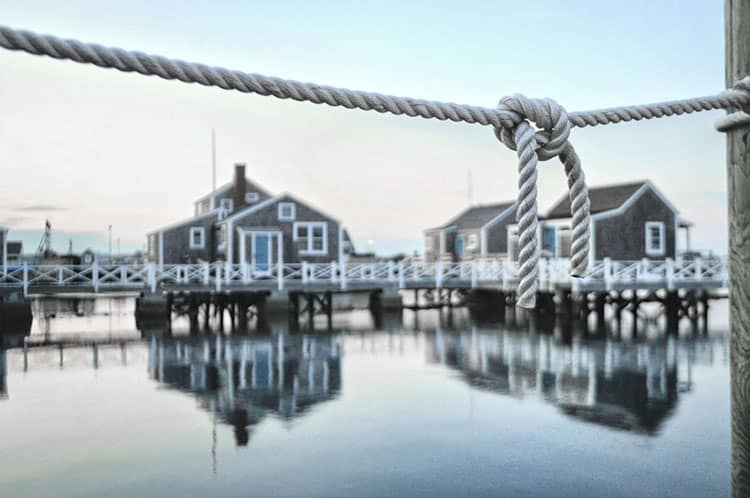 Over those years, Vohs had been taking photos but only on a somewhat casual level. "I've always kind of done photography," she says. "I've always had one of those little digital cameras." As her hobby grew, she became more frustrated with the limitations of inexpensive point-and-shoot cameras. "I'd be happy with the pictures but never the quality of them because I could never afford the real deal camera." Two years ago, her husband stepped in with an unexpected Christmas gift: a "major" DSLR. Turns out it was the perfect present. "I never go anywhere without it," says Vohs.
With the proper equipment in hand, Vohs stepped up her game. "That's when the going public with my photos started, when I got the camera," she recounts. Vohs devoted more time to cultivating her images, which feature digitally enhanced images of landscape and wildlife. "I would find that the quality of the photos was so much better so I'd get so much more inspired to work with them." She started a Pick of the Day series on her Facebook page. Daily, Vohs would post an image that she had recently captured. "It was more for a challenge for myself," she explains, "to make sure I was being creative all the time and trying to always get better at [photography]."
The positive response was wholly unexpected. "That's how my business started," she says of her Pick of the Day. "A whole bunch of my friends would always comment on them and eventually people started asking me if they could buy prints of them. Everybody's like well you're in demand so you should start a business." And start one she did. Vohs began selling canvas and print version of her photos online at janettevohsphotography.com for between $30 and $299. "I'm really overwhelmed by the response I've gotten from people. I'm so excited about it."
Despite turning her personal hobby into a business, Vohs has not lost sight of her original guiding principles. "It's a thing for myself," she says of taking the photos. "It's kind of my quiet time." Vohs's process is built around chance happenings in nature, which are reflected in her refreshing images. "I like to go out, take long walks, and just get lost in the island," she says. "I try to find the places where people aren't going to be so much." Surprisingly, though she goes out nearly every day, Vohs still discovers new spots. "There are lots of places I'll go that I've never been before. I'll just stumble upon them like, 'Oh, it looks like I can walk through here,'" she laughs.
For Vohs, this unintentional approach is a prerequisite of photography. "Every picture is different." She recalls one story, where wonderful work came very unexpectedly: "I was just going for a walk and I didn't think I'd find anything good because of the weather. I was making my way back to the car and I was thinking, 'Oh, it's just one of those days.'… I bent down to tie my shoe and I looked up and there was this beautiful tree that I could see through the post and rail fencing. All of a sudden, inspiration hit me on the head. I was there for another hour taking pictures of things through the fence post. Sometimes it just hits you," she says. Sometimes you don't even have to go looking for it."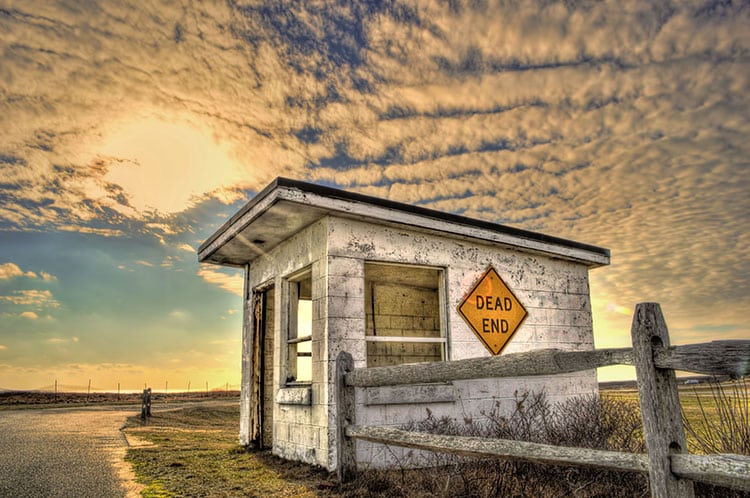 Even once that picture is found, Vohs is not done. "When people look at the photo, I want them to have the same feeling I had in person." To do so, Vohs turns to editing software. "When I take [a photo] off my camera on to the computer, it doesn't really capture how I felt when I saw it. So I'll do whatever I can to try to recreate that on my computer." The resulting image of Vohs's enhancements often has starker contrast, greater saturation, and sharpened focus. "I like to say that I do art photography more than just standard photography because I like to turning the photos into art pieces," she explains.
Her manipulations augment the sentiment and unique vision for which she strives. "I've gotten a lot of compliments about how people have seen things here a thousand times before but I take it in a way they've never seen it before, like the thing through the fence post," she says. "I just try to find different angles, or look at little pieces of things—the details. My favorite photos are the ones that aren't your typical picture."
While Vohs looks to capture the unusual, she does have a few places that she finds herself coming back to. "I think my favorite place to go on the island is Madaket. I go out to Sconset a fair amount, too. I do like to photograph any areas where you see the Land Bank signs and you can just walk through the woods or something." As for subject matter, Vohs is particularly fond of birds. "I'm really into the birds here," she says. "I love taking pictures of the egrets and the herrings. I finally got to catch some snowy owls this winter, which was really cool." Vohs is drawn to bird photography partially because it's difficult. "You sit there and blend into the background for a while, so it's worth more to you when you do get [the shot]."
For all the time Vohs spends on her photography, she isn't planning to make it her fulltime career anytime soon. "I just dropped off a photo to a woman who ordered one yesterday. To see the look on her face when she opened the photo was enough for me. If I can just get that every once in a while, I'm pretty happy. I feel like that is success for me." Another important measure for Vohs is giving back to others. "So far I have donated photos to the Rotary Club of Nantucket for their scholarship fund and also to the Marla Ceely Lamb Cancer Travel Fund. If I can do something good with my talents and help others at the same time, that's a big win!"
Given the devotion Vohs puts into her photography, it's amazing she has any time left for music—but she is finding it somewhere, as she and her husband perform twice a week and they recently released It All Seems the Same, Woodford Line's first album. When they perform, Woodford Line mixes it up between originals and covers, spanning the genres of folk, blues, and rock.
While very different aesthetically, Vohs does see a similarity between her artistic interests. "There is [an overlap] because it's all about sharing energy, sharing a talent you have with somebody and always seeing their reaction to your creativeness." She expands, saying, "It's always a little scary, getting up on stage and everyone's looking at you and you're wondering if they're going to like you. Same thing with the photos—I put one up every day and I think this one's cool to me but it might be weird to other people. But it's amazing the response I get. The weirder I think it is," she laughs, "the more people like it."
Speaking about her passions, Vohs shares wise words that apply to any creative field: "You never know if people will like it; you've just got to do it." Vohs just so happens to be putting out material that people love and she is well aware of her good fortune. "I was born to be creative in some form or another, and I'm lucky enough to be able to do it in two forms."