For about 30 years we have been inviting island residents and visitors to enter our annual Nantucket Photo Contest. Our readers enthusiastically participate, mailing—and now emailing—to us their favorite views of Nantucket Island at all times of the year.
More than 650 photos were entered in our 2022 contest, all but one taken on Nantucket. (It's hard to fool our judges!) We had several entries from shutterbugs who traveled internationally to visit Nantucket: the farthest distance traveled was from Johannesburg, South Africa. Many of the images were taken at sunset, plenty were of fun at the beach, a few were snow scenes, and we had far fewer selfies submitted this year than last. More entries were photos of events, reflecting the fact that in-person festivals and celebrations have returned to the island.
This year just two people mailed in their photos: all other participants used their cell phones and emailed their entries to us at ackphotocontest@gmail.com. Please remember to send us your photo and not a screen capture of your photo.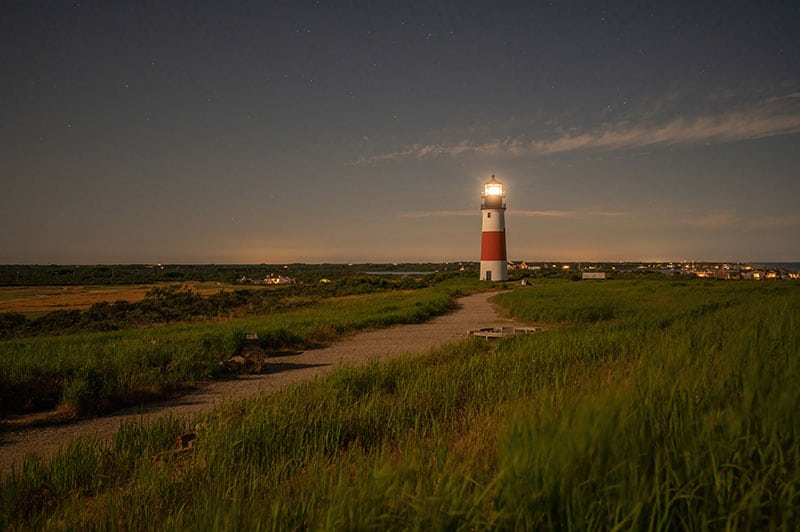 This year's winning photo of Sankaty Lighthouse was taken by Cameron Parnoff, who was visiting from Connecticut. The vote was unanimous: our judges loved how the photographer captured the glow along the horizon just after Nantucket's "golden hour."
Second place this year went to Siasconset resident James Gallen. His drone shot of a summer day at 40th Pole, a favorite island beach among locals, depicts all the fun: tailgating, swimming, boating, picnicking, flying kites… you can almost hear the surf and the laughter.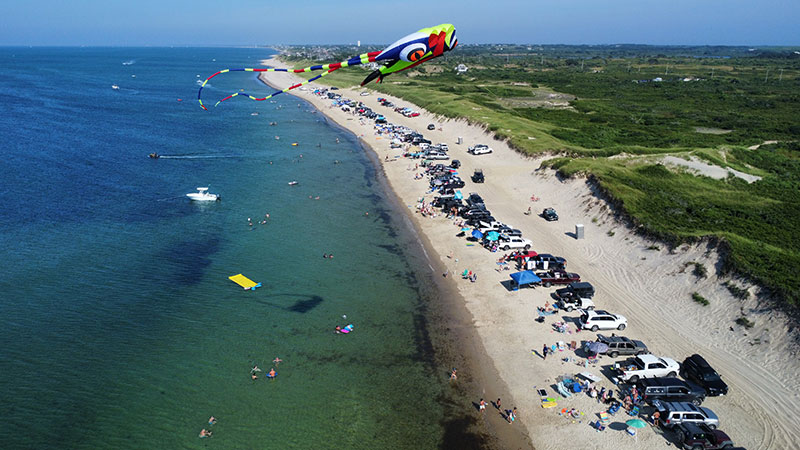 Many of the photos that were entered are printed in this issue: more are posted on the Insider's Guide to Nantucket: Nantucket.net, just click on the banner link on the home page.
To the many photographers who did not receive a prize or honorable mention: don't give up, there's always another chance to win—we've already received entries for the 2023 Nantucket Photo Contest. Email your high resolution photos of Nantucket Island during any season and depicting Nantucket life to us at ackphotocontest@gmail.com. Check for your photo entry online at Nantucket.net or at YesterdaysIsland.com. Your Nantucket photo may appear on a cover next season or in a blog post, and follow us on Instagram @nantucket_ insider.