• by Julianne Adams •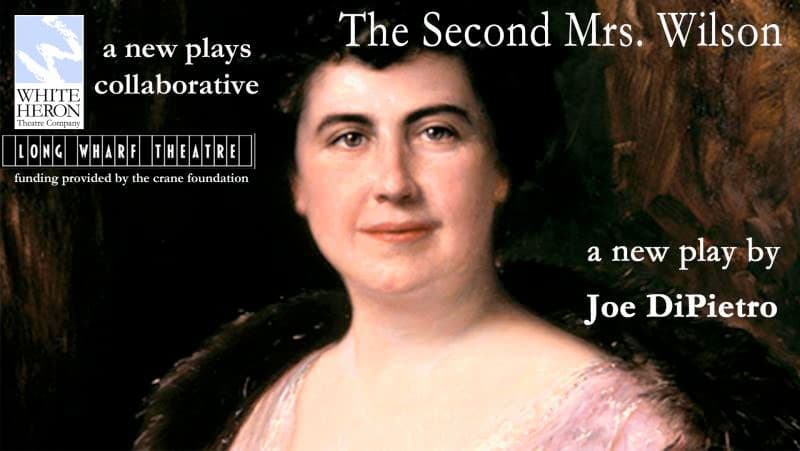 For the second year in a row, Nantucket will be the site of a great theatre collaboration: White Heron Theatre and Long Wharf Theatre are once again sharing the stage. First founded in 2005 by Earle Gister and Lynne Bolton, White Heron has called Nantucket home since 2011. After testing the waters with winter productions, White Heron had its inaugural season last summer to a rave reception. Alongside productions such as Don Juan in Hell, White Heron's schedule included a reading of 4,000 Miles. Miles, by Amy Herzog, was the product of Heron's first "New Play Collaborative" with Long Wharf Theatre, a well-established theatre company.
Long Wharf, based in New Haven, Connecticut is about to begin its 50th season. "Long Wharf Theatre," says Artist Director Gordon Edelstein, "has a long tradition of being innovators in the field of new play development, and this partnership helps continue that legacy." Like White Heron, Long Wharf is dedicated to producing new work and providing burgeoning artists with the opportunity to develop their skills. The theatre has staged the debut of playwrights such as Craig Lucas and Paula Vogel. Some of the many actors who have taken part in Long Wharf's productions include Judith Ivey (who starred in 4,000 Miles), Sam Waterston, and Stacey Keach. A renowned company, Long Wharf has had more than 30 productions transferred to Broadway and off-Broadway. Over the years, Long Wharf has garnered New York Drama Critics Awards, Obie Awards, and the 1978 Tony Award for Outstanding Regional Theatre.
The "New Play Collaborative" is a natural outgrowth of Long Wharf's and White Heron's shared artistic vision. Following the format established with 4,000 Miles, "Collaborative" is an intensive weeklong workshop of a new play from an established author. Edelstein will lead Long Wharf and White Heron members through the truncated rehearsal process. Their week together culminates in two public readings, taking place in the White Heron Tent on Thursday, July 3 and Saturday, July 5.
This year, the chosen playwright is Joe DiPietro. DiPietro, the author of 20 plays and musicals, is an illustrious writer whose work has received numerous awards and nominations from the most significant institutions in theatre. He wrote the book for Nice Work If You can Get It, which in 2012 was nominated for the Tony for Best Book of a Musical and won the Drama Desk Award for Best Book of a Musical. In 2010, Memphis, for which he wrote lyrics (with David Byran) and book, won two Tonys for Best Original Score Written for the Theatre and Best Book of a Musical, and was the nominee for the Drama Desk Award for Outstanding Book of a Musical, among others.
With "Collaborative," DiPietro unveils his latest work, The Second Mrs. Wilson. The play examines the two years for which First Lady Edith Wilson effectively assumed the duties of her husband, President Woodrow Wilson, after Wilson suffered a massive stroke in 1919. A fascinating subject, and written at the hand of an award-winning author, Mrs. Wilson is a highly promising work. And with DiPietro helping to sculpt his play in the Long Wharf/White Heron workshop alongside director Edelstein, Mrs. Wilson will no doubt be a captivating show.
"Collaborative" offers the two companies a significant opportunity for artistic creation.   Gordon Edelstein stated, "New play development is vitally important to the health of our theatre, and for the art form as a whole. To have a place to incubate these new projects is invaluable." This particular project already has a future life: The Second Mrs. Wilson will close Long Wharf's 50th season in May, a gesture that attests to the company's faith in the play and highlights the nature of White Heron's role, of which Bolton is very aware. "We are excited to be part of the process," Bolton says, "that will create new work and carry both the White Heron name and Nantucket out into the American theatre." For dedicated fans and casual viewers, the "Collaborative" readings are an opportunity to catch a raw performance of a spectacular show. As Bolton said, "The "New Plays Collaborative" with the Long Wharf Theatre will develop new plays that could go on to have a long life on the American stage."
Another coup for audience members is the Q&A session that follows the July 5 reading. Hosting the session will be David Edelstein, a member of Heron's Board of Advisors and film critic for New York Magazine, NPR's Fresh Air, and CBS Sunday Morning. Bolton says, "We are thrilled that David has agreed to host the Q&A for the Long Wharf Collaboration.   David has roots in the theatre and as a film critic, he has a unique way of conducting a conversation around the process of developing a script and telling story."
The readings are only the beginning of White Heron's season, which includes shows that promise to be as creative as their work with Long Wharf. Two such shows are Small World (July 9), which weaves a story of Walt Disney and Igor Stravinsky working together over Fantasia, and The Vandal (August 7), Hamish Linklater's playwriting debut and a dramatic tale of an unexpected friendship. With this line-up, and the construction of a permanent space, White Heron is paving the way for a long future on island.