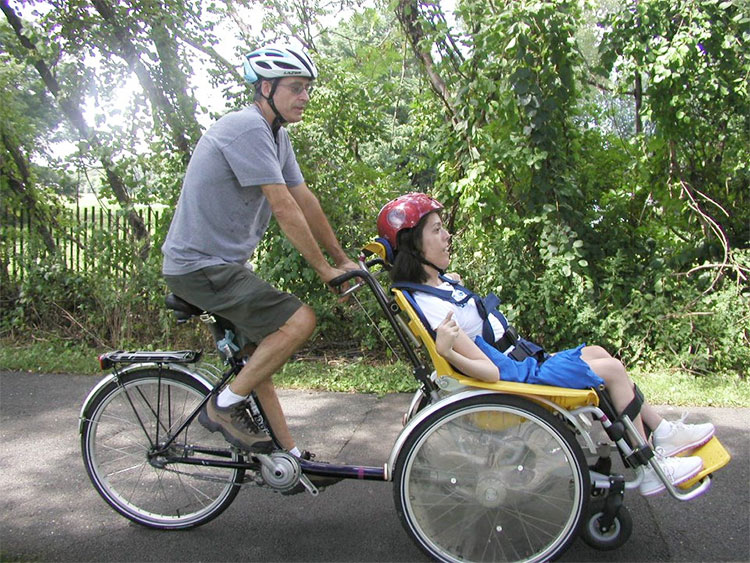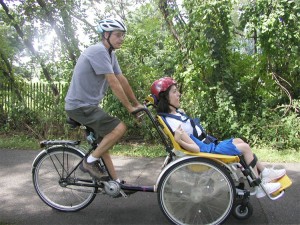 Imagine living on this beautiful island but being largely isolated indoors and unable to enjoy Nantucket's natural beauty.  That is a reality for many senior citizens in nursing care here on Nantucket.  Nantucket Wheelers is a group of children, grandchildren, and friends who realized that Nantucket has more than 30 miles of glorious bike paths that deserve to be enjoyed by kids of all ages.
The group aims to raise $35,000 by August 7 to purchase Electric Duet Wheelchair Bikes that will enable trained volunteers to regularly take Nantucket's elderly residents for joy rides on the bike paths.  When '4th Quartarians' lose their normal ability to function, they often end up cloistered from the outside world, suffer from depression, and gradually lose their will to live. Reconnecting these folks with the great outdoors, their families, and the community at large will give them renewed hope and joy, something to look forward to, and something to talk about!
The $35,000 figure that is the goal of this fundraiser will cover the cost of three wheelchair bikes, helmets, bike horns, and insurance for one year.  Why does Nantucket Wheelers have only until August 7 to raise the funds?  That's when the Duet Bikes sale ends!  With everyone's help, Nantucket Wheelers will be able to purchase the bikes, train volunteers, and have seniors on the road by Labor Day.  As of our press date, Nantucket Wheelers has raised just under $10,000 from more than 40 donors.
You can help give Nantucket's elderly people something to look forward to by making a tax-deductible donation directly to the Community Foundation for Nantucket (designating that your donation should go to Nantucket Wheelers) or by visiting their crowdfunding website at www.indiegogo.com/projects/35-in-35-for-nantucket-wheelers.