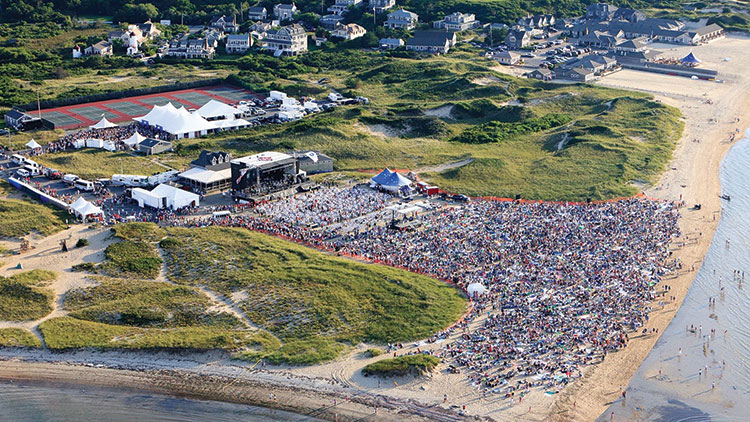 One of the island's favorite outdoor summer events—the Boston Pops Concert on Jetties Beach—will be held this Saturday, August 10, with guest host Katie Couric and guest performer Matthew Morrison, known for his roles on Broadway and on the television show Glee.
Nearly 6,000 concert goers are expected to attend the Saturday, August 10 evening performance on Jetties Beach. The concert remains Nantucket Cottage Hospital's largest single fundraising event, with net proceeds helping the hospital to provide year-round, around-the-clock healthcare, wellness services, and emergency medical care.  Some general admission tickets were still available at press time: they can be purchased for $30 ($10 for the under 12 set) at Aunt Leah's Fudge on Straight Wharf, Murray's Toggery Shop on Main Street, Nantucket Visitors Services on Federal Street, and at the hospital POPS Box Office.
Weather permitting, gates to the beach will open on Saturday at 4:30 p.m., with the concert scheduled for 7–9 p.m.  A grand finale performance of The 1812 Overture ends with a spectacular fireworks show over Nantucket Harbor, capping the evening's entertainment.
In anticipation of this year's Boston Pops on Nantucket, Nantucket Cottage Hospital has developed a weather contingency plan should the event experience similar weather to last year, which forced the concert to be cancelled.  Although the event tickets are non-refundable and there is no rain date; three specific scenarios have been developed to manage the various types of weather which could be experienced the day of the concert.  Most notably, if inclement weather causes the cancellation of the concert, we invite our General Admission ticket holders and the entire Nantucket community to enjoy the fireworks on Sunday night, August 11, at Jetties Beach.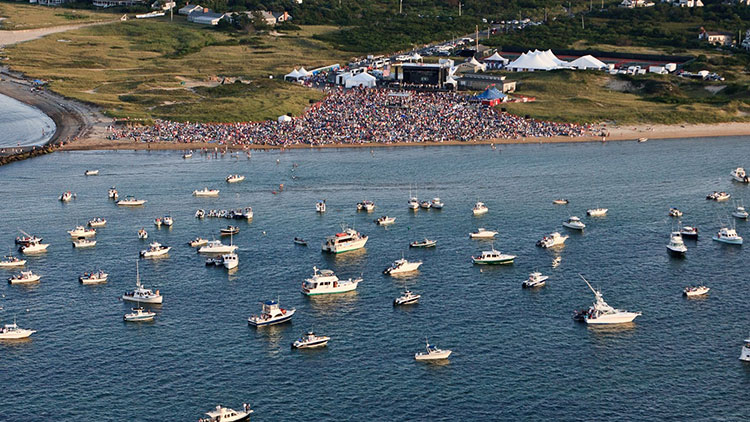 Should the weather be uncooperative, the cocktail and seated dinner portions of the event will continue under a tent in the Jetties upper parking lot, which will be erected regardless of the weather.  The alternative plan updates will be announced via the hospital's website www.NantucketHospital.org and on www.Nantucket.net should inclement weather be in the area.
"This plan contains a solid strategy to manage the effects of weather which, living in New England, can change at a moment's notice," said Courtney O'Neill, Associate Director, Nantucket Cottage Hospital Foundation. "However, regardless of the weather, we want guests to know that even if the Boston Pops Esplanade Orchestra is unable to perform, we will still find a way to hold the fireworks – even if it has to occur on a different day."
For details about the concert and tickets, call the Foundation office at 508-825-8250 or visit the hospital website at www.NantucketHospital.org.