Twenty-seven years ago a small group of volunteers came together to try to do something big for Nantucket Cottage Hospital. Led by an ardent hospital supporter, the late Kathryn Clauss, they imagined what seemed impossible: what if we could get the world-famous Boston Pops Esplanade Orchestra to come to Nantucket?
Along with a few tireless advocates on the Nantucket Cottage Hospital Board of Trustees, including Margaretta Andrews and Charles Balas, Clauss brought the hospital community together to raise funds and popular support for the idea. Somehow, they pulled it off.
Those first years in the late 1990s were marked by widespread community generosity and volunteerism, as hundreds of island residents came together to make the concert a reality. Everyone, from Nantucket children to the hospital's own physicians, played a role to make this huge and complicated event happen. That tradition continues to this day, as a loyal corps of volunteers assist in making the Boston Pops on Nantucket a success every year.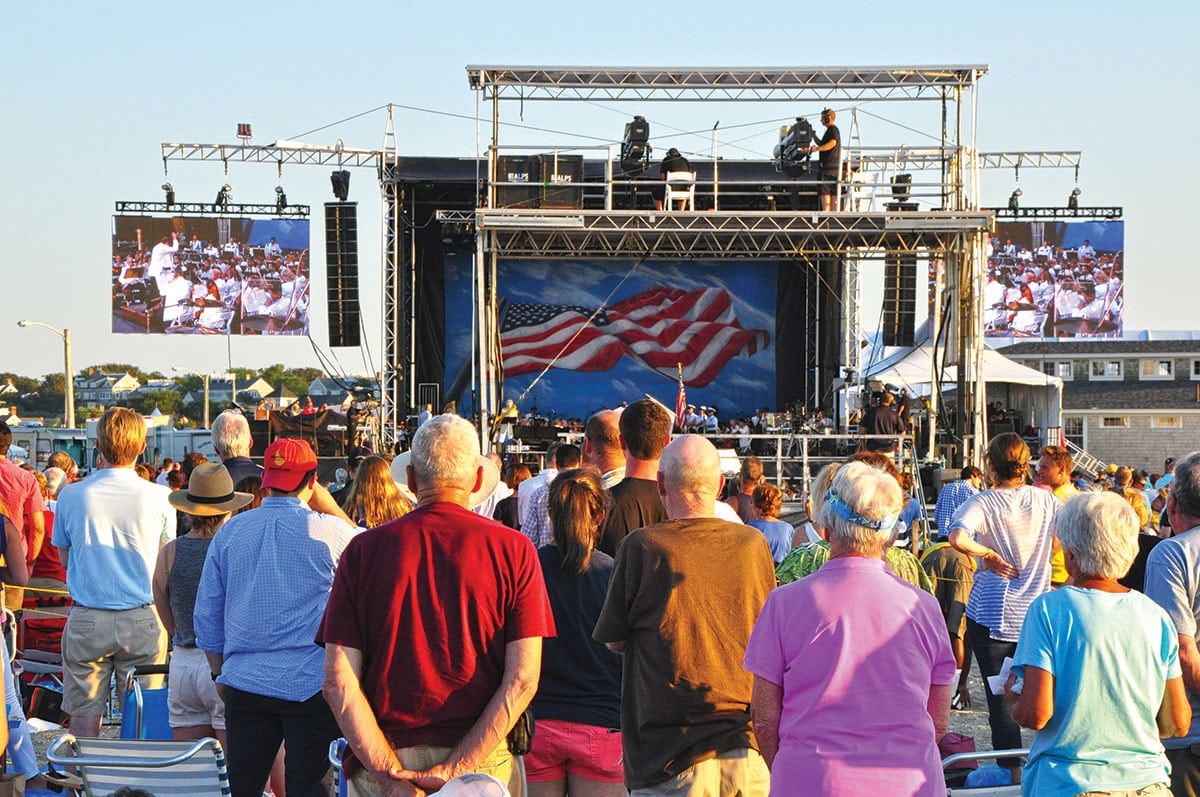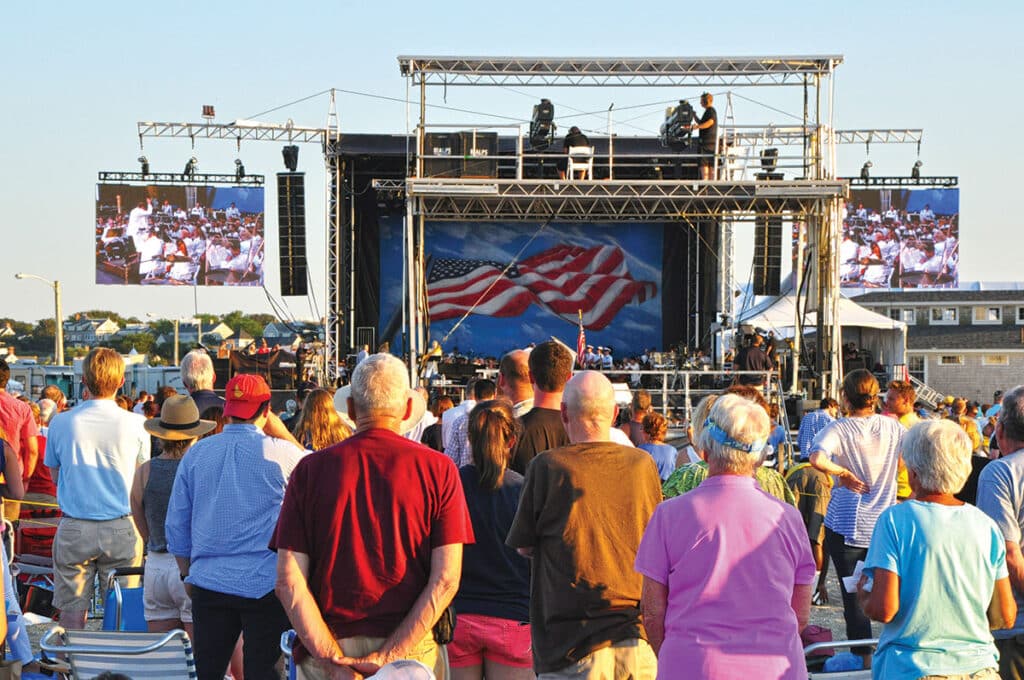 The annual Boston Pops on Nantucket at Jetties Beach has grown to be one of the most beloved events of summer on Nantucket, and it still directly supports the operations of Nantucket Cottage Hospital.
For the past two summers, because of pandemic guidelines and restrictions during 2020 and 2021, the concert was replaced by a virtual celebration. That's why the August 13, 2022 concert is celebrating the 25th anniversary of the in-person event.
Skyler Wright, who was raised on Nantucket and is now a recording artist and cast member of the hit TV show Dexter: New Blood, will sing the National Anthem.
Award-winning vocalist Marc Martel will take the stage as the special musical guest at the 25th anniversary Boston Pops on Nantucket alongside the Boston Pops Esplanade Orchestra, bringing the music of legendary rock band Queen, to Nantucket on August 13th at Jetties Beach.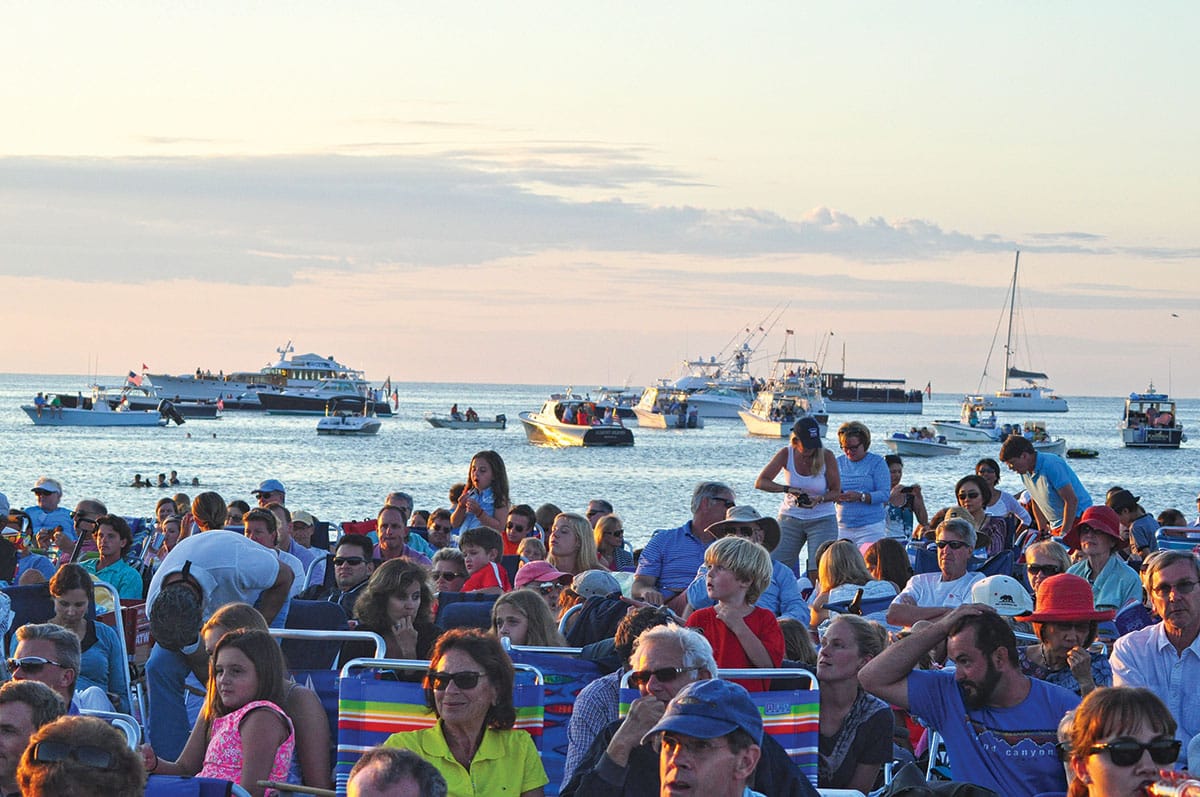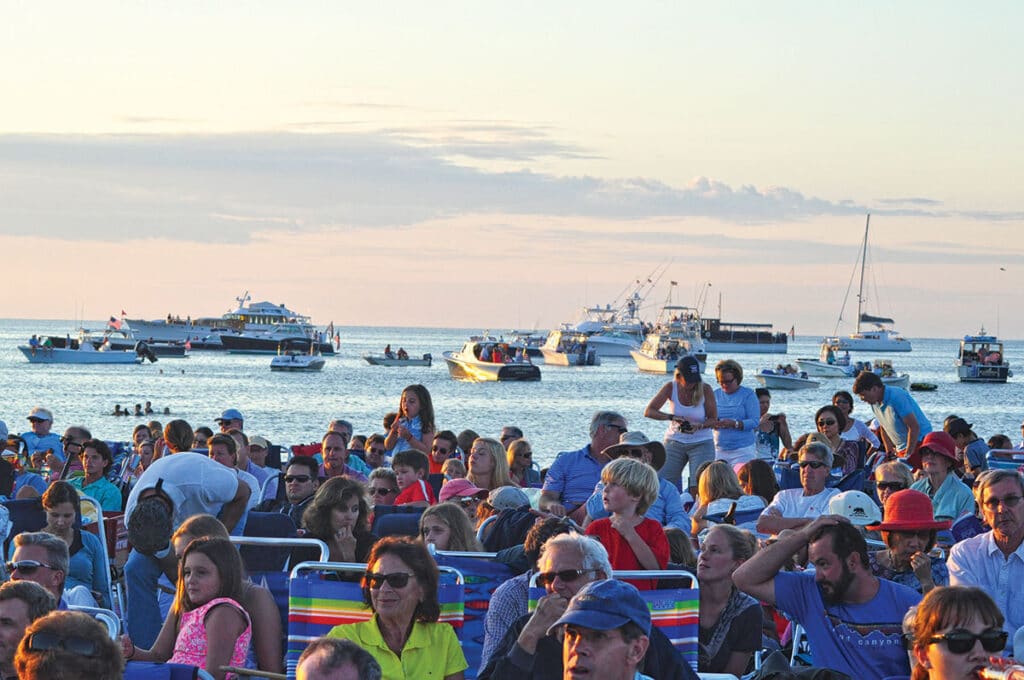 Martel is widely known for his performance as the voice of Freddie Mercury in the 2018 Oscar-winning film Bohemian Rhapsody as well as for being selected by the original Queen members Brian May and Roger Taylor to front their official tribute, The Queen Extravaganza.
General admission tickets are on sale at NantucketHospital.org/pops for this special beach concert, and as of press time, some are still available. No tickets will be sold at the venue: all must be purchased in advance. As has been the tradition, the cost of attending this event sitting on a blanket you bring to the beach is very reasonable: adult tickets are $30 per person; tickets for kids are just $10 each (children under age 5 are admitted free).
There are a few differences for 2022:
~ In the interest of safety, early arrival will not be permitted. Gates open at 4:30 pm. Lining up and congregating on Hulbert Avenue/Charles Street will only be allowed starting at 3 pm.
~ All tickets must be scanned by security staff at the entrance gate. You may show your confirmation code on your smartphone or print your confirmation email that shows your code. There is also an option to print your tickets.
~ One thousand fewer tickets are being sold, so the audience will be smaller.
~ Security staff will perform contactless bag checks at the entrance gate, and the following items are prohibited: alcoholic beverages of any kind, glass bottles, beach umbrellas & shade structures, drones or flying devices, tarps larger than 8 feet by 8 feet, pets (except service animals), firearms, explosives, weapons of any kind and any items deemed a possible threat to safety.
~ Free bicycle parking is available near the entrance at Bathing Beach Road, but no bicycles will be permitted inside the concert area.
~ Attendees are not permitted to cordon off your chairs with tape or rope
A complete list of FAQs and rules can be found at NantucketHospital.org.
Don't wait to buy your tickets to the 2022 Boston Pops on Nantucket: with fewer tickets available this year, it may sell out!