This is a busy week for art on Nantucket. On Friday, August 12, the Artists Association of Nantucket (AAN) will host their annual Artist/Patron Exhibition, beginning on Friday, August 12. The exhibition will be on display through Monday, September 5 in the Cecelia Joyce & Seward Johnson Gallery, 19 Washington Street.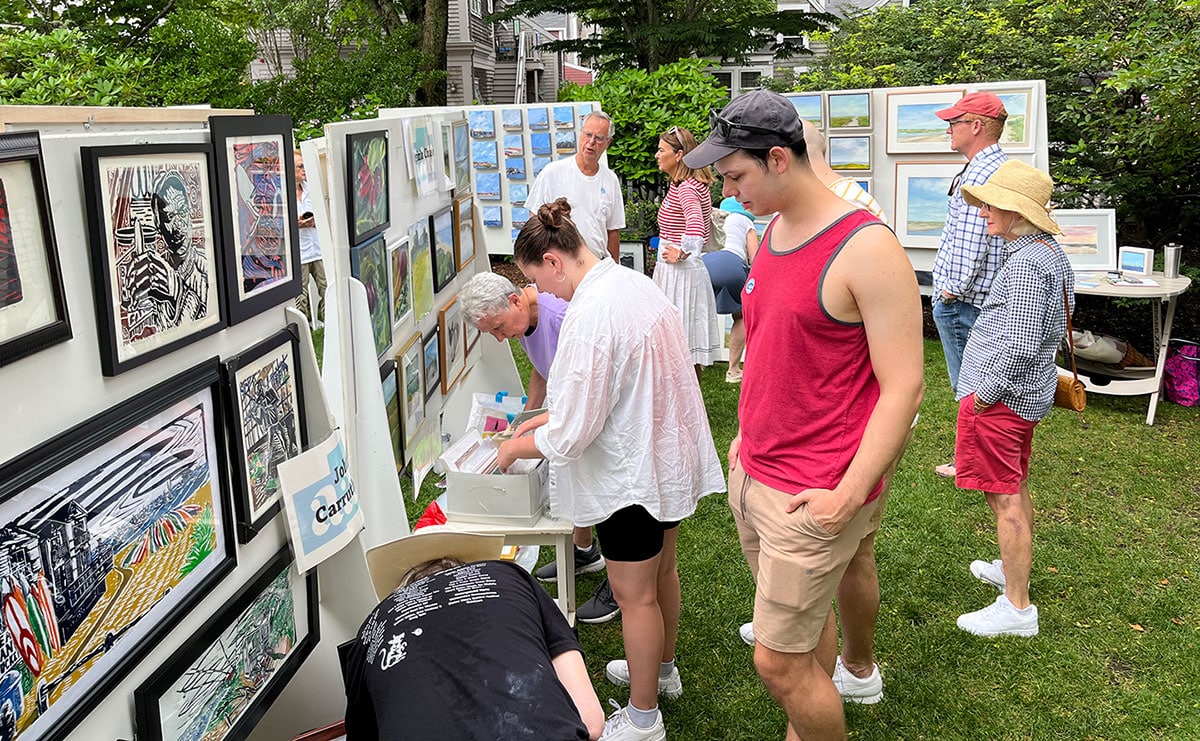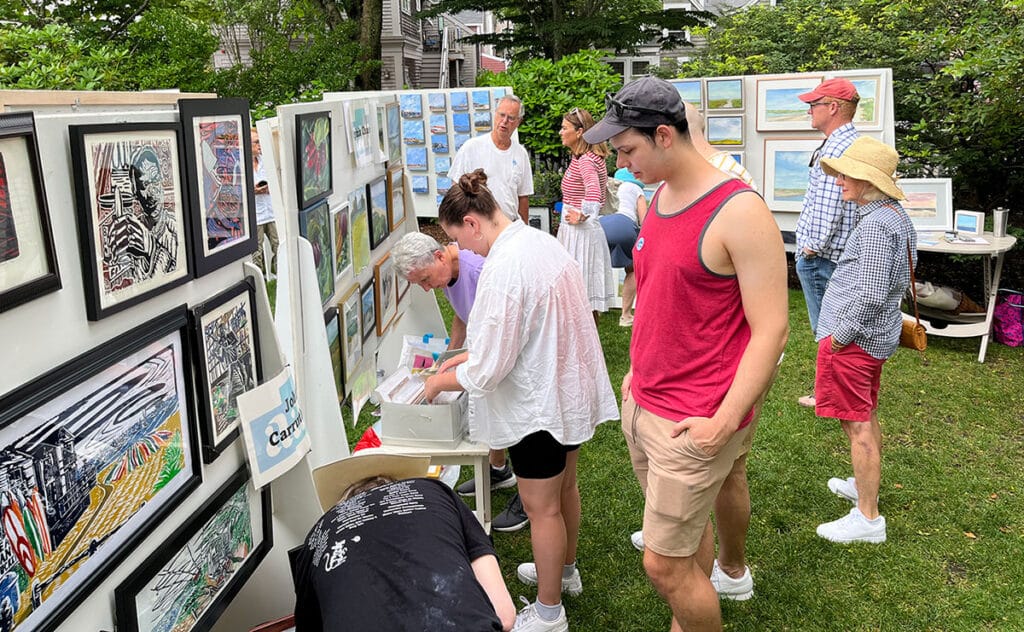 "Truly one of AAN's longest standing traditions, summer of 2022 marks the 73rd year we've featured the celebrated Artist/Patron exhibition," said AAN artistic director Robert Frazier. "Historically our artists bring in their strongest works for this special exhibition, which we consider one of the high points of our gallery season. We are proud to showcase our local artist member's newest works and look forward to a robust exhibition," added Frazier.
Also opening on August 12 is the online Artist/Patron exhibition at nantucketarts. org/art. "While the title of this online show is the same as the current exhibition in the Cecelia Joyce & Seward Johnson Gallery at 19 Washington Street, this additional online show exhibits work that is not found in our physical gallery," explained AAN gallery director Peter J. Greenhalgh.
"When a piece sells, new work will be added, so while the bones of the show remain the same, there is always additional art to see throughout the exhibition. Online works include oils, watercolor, pastels, mixed media, ceramics, photographs, textiles, and some jewelry."
"These special curated online shows feature works not found in our physical galleries and are the perfect opportunity for those unable able to get to the island the chance to acquire some amazing local art from anywhere in the world," said AAN artistic director & curator Robert Frazier.
The AAN's Big Gallery, upstairs at 12 Straight Wharf, is also open to the public with a photography show entitled Planet Nantucket: Photography of the Island.
This Sunday, August 14, AAN invites the public to its second 2022 Sidewalk Art Show at the AAN's Visual Art Center, 24 Amelia Drive, from 9 am to 2 pm. More than twenty AAN artist members, each with their own "art wall," will be present to discuss art and sell their work. The outdoor art show is free and open to the public, and has a rain date of Monday, August 15.
The Sidewalk Art Show was founded by artist Maud Stumm, predating the Artists Association by fifteen years. Originally held for several days in August, it was open to professional and amateur artists. "In 1960, AAN took the reins of the event, and it is now one of our signature offerings. We are proud to be part of such a historic island tradition," said Frazier.
"Still going strong ninety-two years later, the Sidewalk Show is a great way to meet some of the island's local artists and find some special art. Last summer we relocated the show to the green lawn at our Visual Arts Center and the space worked quite well, with an added plus that there is more parking than in town," he added.
To learn more about the AAN, visit the website at nantucketarts.org or follow our Instagram @ackartists.