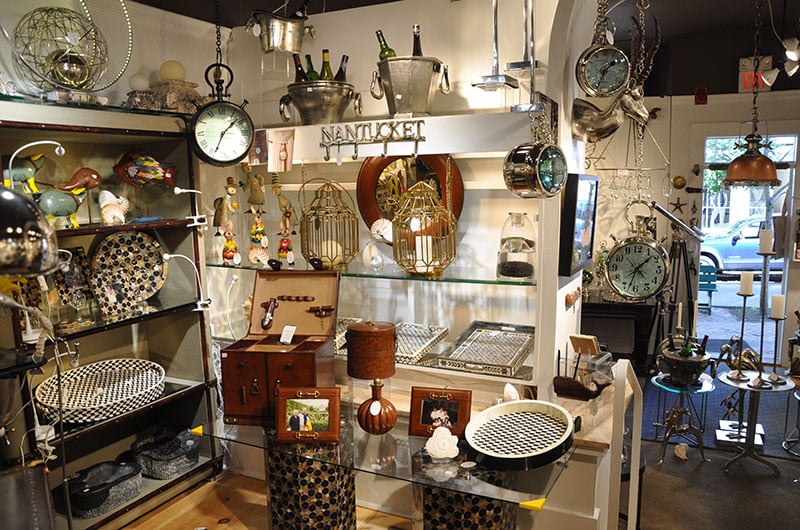 After more than five decades in business and more than 75 trips around the world, you'd think island designer Don Freedman would have seen it all, but every season he brings new designs into his shop that delight his many regular clients and inspire new ones. Now that autumn has arrived, so have many new discoveries.
There are sets of candlesticks sculpted to look like harps; beautifully adorned photo frames and handpainted boxes, just to name a few items. There are stunning lamps, including a hanging candle candelabra that adds light and style to a room, and many items made from nickle and from leather that add a warm and masculine touch to a home.
Freedman has also brought in many pieces that fit into a French Industrial decor…"we've taken it back to the way it was—heavy and real," he explained. The tables have forged iron legs and the dining and cocktail tables have a wheel that works to make the table go up and down."
Many glass pieces in his shop have an organic look and add a subtlety to room design. "You don't want every individual piece to stand out in a home. If you do then it goes from being interesting and elegant to being a novelty." The glass items have been chosen to fit in well with many of Freedman's bolder statements, such as his distinctive leather chests, bookcases, valet, bar, jewelry box, and desk.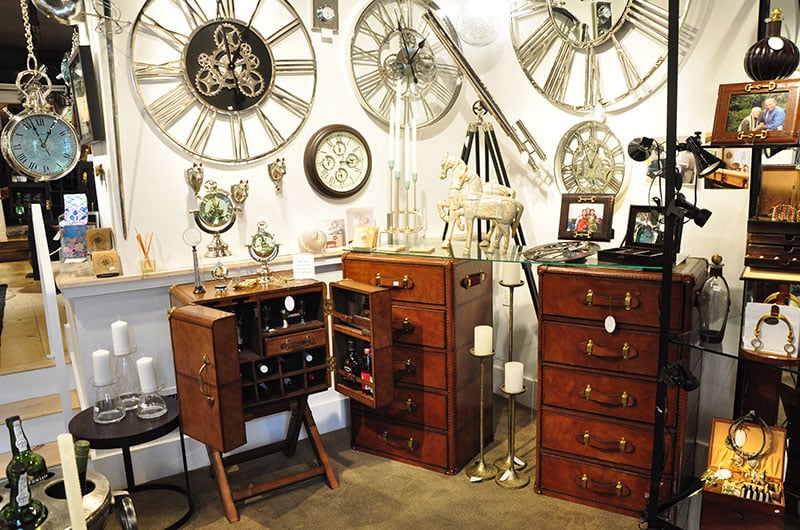 Freedman smiled and added "I put a lot of effort into creating a store with a presence. We get a lot of repeat customers who make this a destination when they are on Nantucket… people who return and buy from us every year. It's very rewarding."
Freedman's of Nantucket (formerly Expressions of Don Freedman) opened on Nantucket on Old South Wharf in 1981 and seven years ago moved to more spacious in-town location. Don Freedman is the designer for products made by carefully chosen craftspeople around the world. "I meet someone making a product to sell and redesign it for better quality… as a result our pieces are unique and can be sold for reasonable prices."
Over the years, Freedman's has evolved to match the tastes of those who visit Nantucket, describing his product line now as "more sophisticated, more elegant… We've done business with about half the interior designers in town and several from Connecticut for their customers on-island and off-island."
Because each item is made by hand, Freedman explained, there is "a warmth and an honesty" to the pieces in his shop that you don't often find in today's market. With a mix of art and practicality, Freedman's has something for every taste and decor.
Freeman's of Nantucket Open Daily at 14 Centre Street, 508-228-3291.