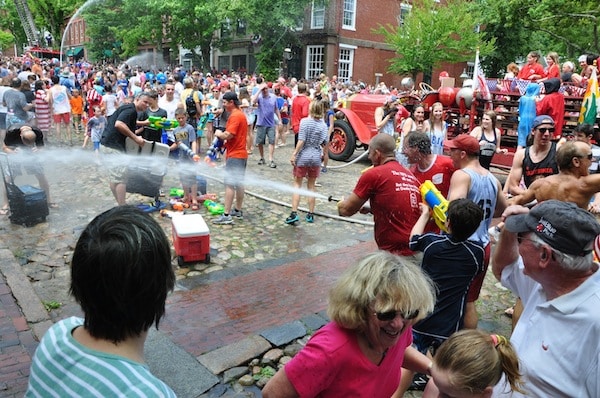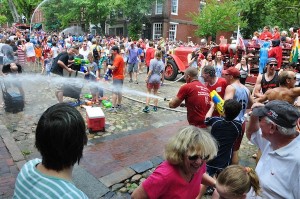 Due to the potential impact of Tropical Storm Arthur on Nantucket, all of the events scheduled for Main Street and Children's Beach this Friday, July 4th are rescheduled for Saturday, July 5th. All of these activities will remain at their same scheduled times but they will now be held on Saturday. All activity information is available in the 2014 Fourth of July Calendar of Events available at 25 Federal Street or download at: www.nantucket-ma.gov/visitor. You can also follow us on Twitter @nantucketbuzz #ACKfireworks.
The Fireworks at Jetties Beach are now scheduled to be held on July 5th but TBD by the Town of Nantucket's Emergency Personnel who are tracking Tropical Storm Arthur. The decision to shoot off the fireworks on July 5th will be made by the Town of Nantucket's Emergency Personnel over the next few days as they get a better understanding of the projected path of Tropical Storm Arthur and how it might effect the Island.
For more information, please contact Kate Hamilton Pardee at 508-325-5396. Happy Fifth of July!