Ahoy, islanders!
All sorts of maritime-related activities will take place from 10 am to 4 pm at Children's Beach and the nearby Brant Point.  Perhaps best of all, every activity is absolutely free!
Just once a year, the Coast Guard opens up the Brant Point Light to the public.  This is your chance to watch boats come and go from inside the lighthouse!  Another once-a-year opportunity happening at Brant Point is a breeches buoy demonstration, which allows people a firsthand experience inside an old lifesaving tool.
There will be plentiful crafts and demos, mostly geared towards kids.  Local artist David Lazarus will be doing a scrimshaw demonstration, and local master carver Paul McCarthy will demonstrate folk art carving.  The Boy Scouts will host an opportunity to build a mini boat and race it.  There will be paddleboards available for those who wish to try their hand (and their feet) at this classic water sport.  At noon, the Nantucket Historical Association's Susan Berman and the Atheneum's Rick Spencer will sing shanties and bluegrass on the Children's Beach bandstands.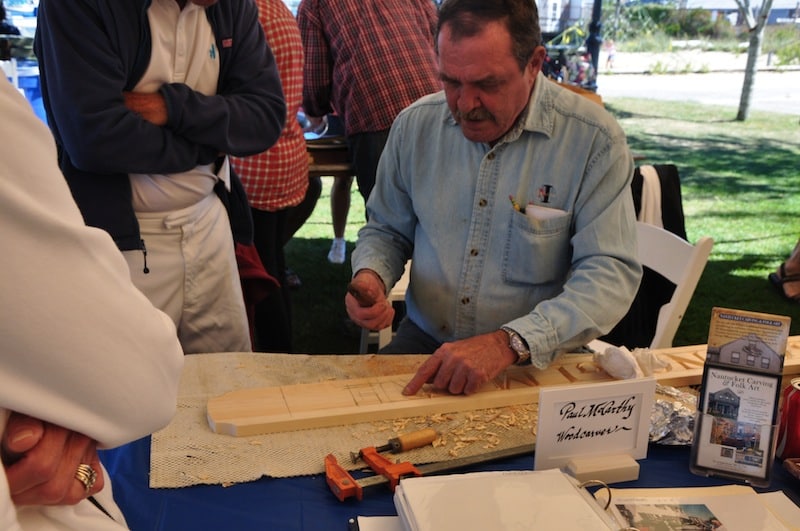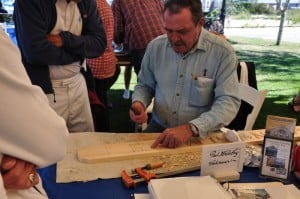 Shearwater Excursions will do three brief tours of the harbor.  Tours are available to the first 23 people who sign up, so arrive at the festival as early as you can.  Similarly, Nantucket Yacht Club will be sponsoring three sailboat tours with Captain Vin, which will be open to the first 18 people who sign up.
The only time you may open your wallet all day is if you get hungry.  Sons of the American Legion will be offering a raw bar, and Children's Cafe will be open, with the adjacent picnic tables available.
Keeping the event afloat will be volunteers and dedicated staff members from the Artists Association of Nantucket, Nantucket Community School, Maria Mitchell Association, Lightship Basket Museum, and of course, Shipwreck & Lifesaving Museum.  Cathy Ward, project coordinator for the festival, says, "We find that people really enjoy seeing each other at the Maritime Festival.  It's free, and it's just a lot of fun."