Free copies of The Soul of an Octopus by Sy Montgomery are now available at three on-island locations, while supplies last: The Nantucket Atheneum, The Nantucket Historical Association, and The Artists Association of Nantucket. Chosen as the 2023 "One Book, One Island"(OBOI) Community Read, this book was the Nantucket Book Foundation's entry into the community selection. It is a 272-page National Book Award Finalist described by Kirkus Reviews as "a fascinating glimpse into an alien consciousness."
Starting in March, the Atheneum will organize free programs and discussions for the public and invites other organizations to create free programming in honor of this 2023 OBOI selection. As they are finalized, dates, times, and details about the events will be posted on the Nantucket.net Calendar of Events and at Nantucketatheneum.org
The Nantucket Atheneum thanks all entrants for their submissions: Yesterday's Island/Today's Nantucket, the Nantucket Historical Association, the Artists' Association Nantucket, Team Annye Camara, and the Nantucket Book Foundation. While there can only be one 2023 OBOI, all of the suggested titles are worth reading.
OBOI is one of many Community Reads around the country, designed to connect communities over the discussion of a good book. According to the National Endowment for the Arts, "Reading for pleasure reduces stress, heightens empathy, improves students' test scores, slows the onset of dementia, and makes us more active and aware citizens."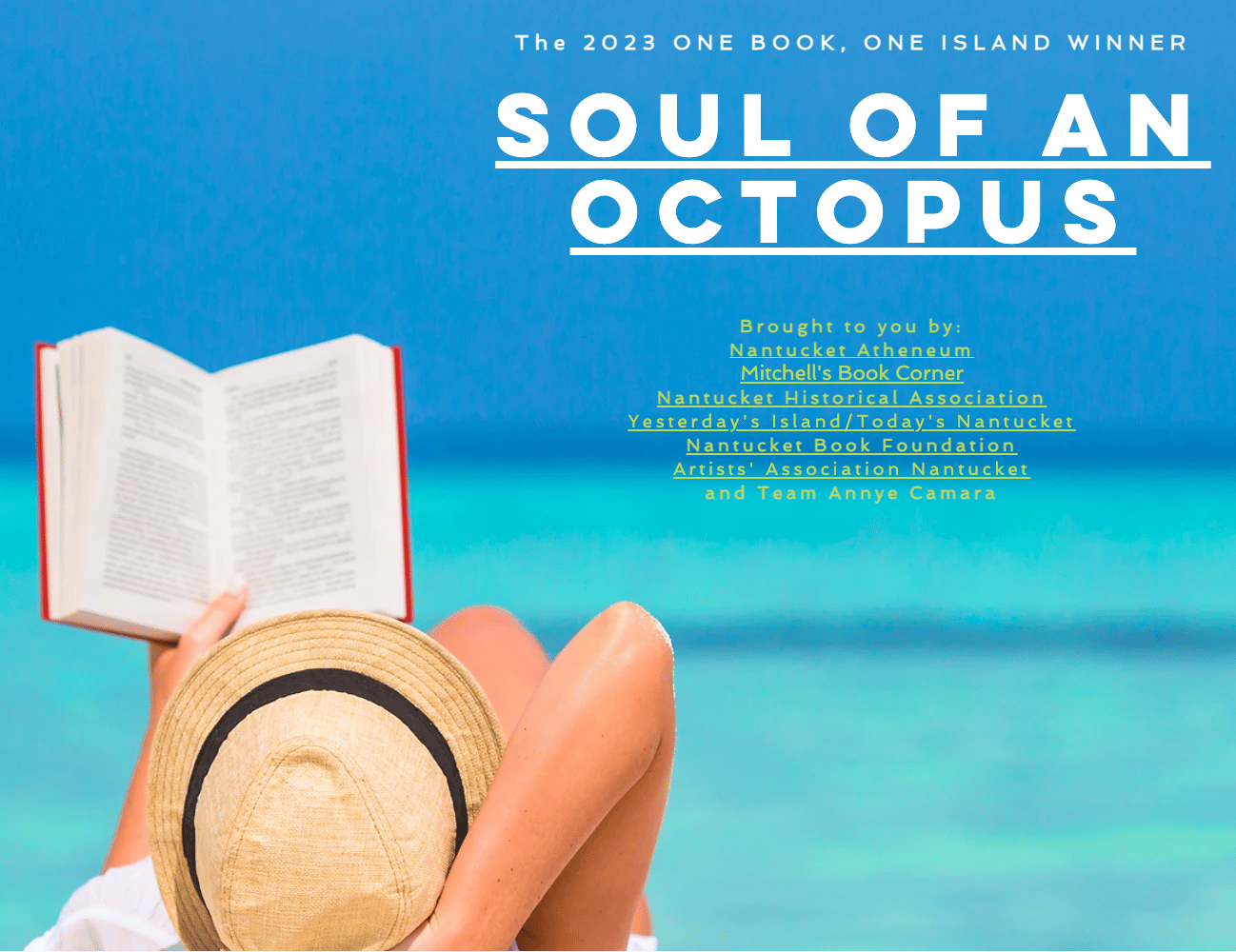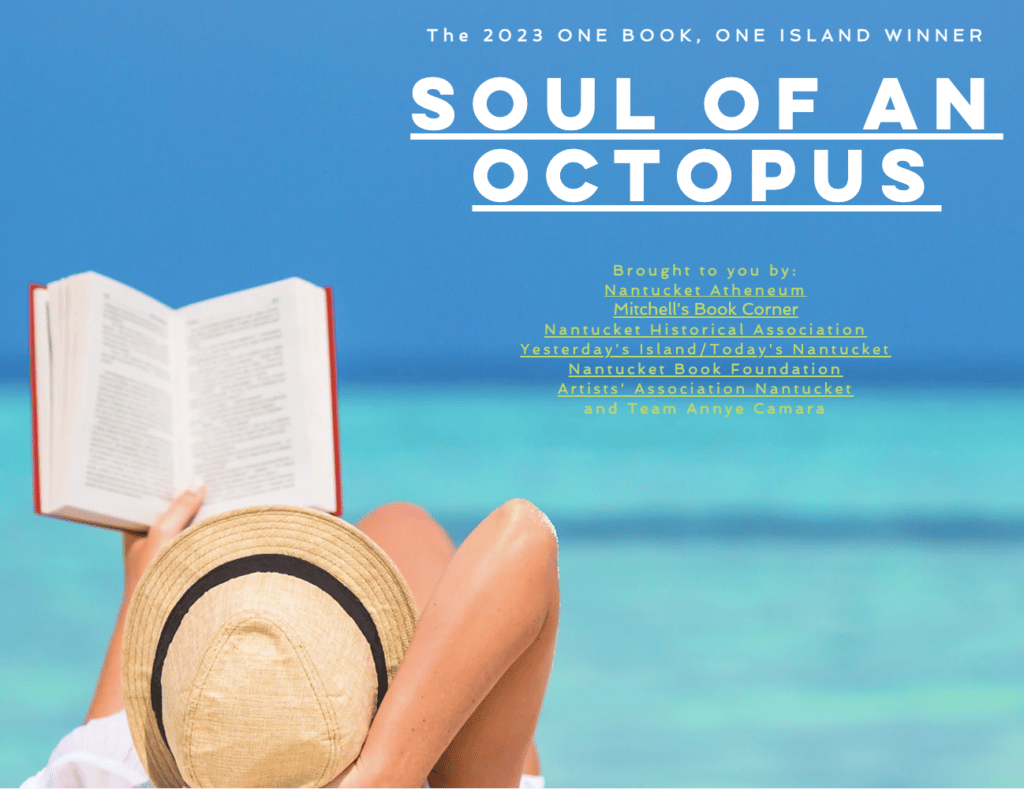 This year is the 17th OBOI held on Nantucket, and it is the first year that the book selection was chosen by a community vote. Books suggested by several island organizations were to meet the following criteria:
broad appeal for community discussion
fosters enjoyment of reading
is accessible & affordable
is available in diverse languages and/or formats

The books that were proposed and that the Nantucket Island community voted on for 2023 OBOI were:
SOUL OF AN OCTOPUS: a Surprising Exploration into the Wonder of Consciousness by Sy Montgomery (recommended by the NANTUCKET BOOK FOUNDATION)
The winner with 27.7% of the votes.
THE STORIED LIFE OF A.J. FIKRY by: Gabrielle Zevin (recommended by NANTUCKET HISTORICAL ASSOCIATION). This book received 19.39% of the votes.
HORSE by Geraldine Brooks (recommended by the ARTISTS' ASSOCIATION NANTUCKET)
This book received 20% of the votes.
STATION ELEVEN by Emily St. John Mandel (recommended by YESTERDAY'S ISLAND/TODAY'S NANTUCKET)
This book received 15.15% of the votes.
PROJECT HAIL MARY by Andy Weir (recommended by TEAM ANNYE CAMARA)
This book received 10.3% of the votes.
CHESHIRE CROSSING by Andy Weir (recommended by the NANTUCKET ATHENEUM)
This book received 7.88% of the votes.
More about the winning title: Soul of an Octopus
"Naturalist Sy Montgomery chronicles her extraordinary experience bonding with three octopuses housed in the New England Aquarium and the small group of people who became devoted to them. As a casual visitor to the aquarium, she had been intrigued by the sense that the octopuses, invertebrates separated from us by millions of years on the tree of life, she watched were also watching her. "Was it possible," she writes, "to reach another mind on the other side of the divide?" Their appendages are covered with "dexterous, grasping suckers" that propel food into mouths located in their armpits, and they savor the taste of food as it travels along their skin. This ability is one of the ways in which they perceive their environment.
On her first behind-the-scenes visit to the aquarium, Montgomery was given the opportunity to directly interact with Athena, a 2 1/2-year-old, 40- pound octopus housed in a 560-gallon tank….The author describes the thrill of this and subsequent encounters with Athena and two other octopuses housed at the aquarium…Montgomery puts readers inside the world of these amazing creatures."
– excerpted from Kirkus Reviews