As you walk along Easy Street in downtown Nantucket, it is hard to miss the signpost bearing the ACK4170 logo, and the quaint and welcoming front porch where you can rest for a moment before heading inside. The shop is just steps away from the beautiful and frequented Easy Street Boat Basin, and easily accessible from both the Hyline Ferry and the Steamship Ferry at 1 Old North Wharf. When you step inside you are greeted by the smiling shop owner Susan Fairgrieve and her collection of carefully curated Nantucket and coastal items that make the perfect gift for any occasion. Whether you have been to Nantucket many times or are making the trip for the first time, you are sure to find something that catches your eye and captures a memory of your trip to the island 30 miles out to sea.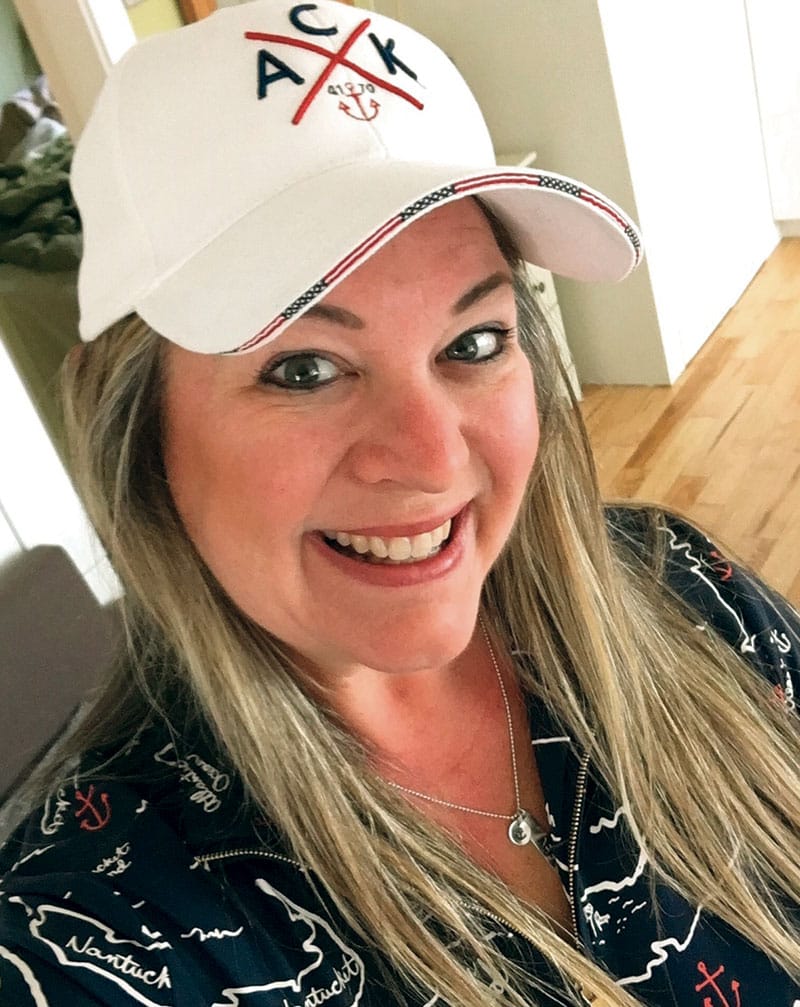 Owner Susan Fairgrieve is the only employee at her shop, and she brings warmth and cheer to your shopping experience. ACK4170 has been a part of downtown Nantucket since 2017, but Susan has been a longtime visitor of the island –like so many. she found Nantucket to be her "happy place." She carried her own "coastal collection," that was showcased in galleries and stores across America and featured her photographs on bookmarks, in calendars, and on notecards. In 2016, the she envisioned the idea of ACK4170 and the now popular logo featured on many of her products. What began as an Instagram page of her own photography evolved into an online product line, until Fairgrieve decided to take a "complete leap of faith" and began putting together a brick and mortar concept.
"I knew I could rock a store," says Fairgrieve with a laugh, and she certainly has! The shop, now in its third season, offers a place for visitors to find gifts that are not only reminiscent of their time on Nantucket, but are crafted by local artists and small businesses in addition to Fairgrieve's own work. Fairgrieve wears many hats: owner, entrepreneur, graphic designer, and photographer, and she puts an incredible amount of love and thoughtfulness into every item into her shop, right down to the packaging. For instance, the lightly fragrant Goat Milk soap is designed to look like the sea and sand and features one of Fairgrieve's photos on the packaging. This is only one of the many gifts and keepsakes you will want to take home.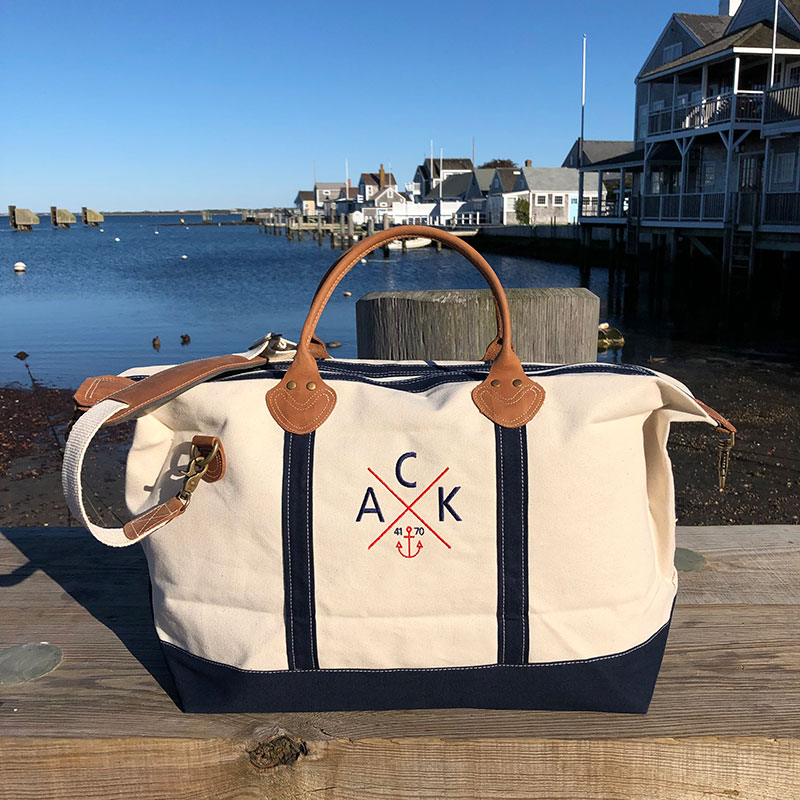 The shop is filled with gifts, home decor, apparel, and accessories for travelers of any age. Popular items such as the Nantucket tote, available in a variety of sizes, is the perfect way to remember your trip, and carry home all of the other items you won't want to leave without! If you're looking for something smaller, check out the clutch bags, featuring the ACK4170 logo or phrases like "fog happens," a fun way to celebrate the quirks of Nantucket. If you find yourself in need of dinner or party decor, look no further than the etched ACK4170 wine glasses, pint glasses, and ice bucket. They will go perfectly with oyster inspired napkin rings, nautical napkins, or a Whale Platter. Hand-painted oyster shells featuring bright blue hydrangeas will catch your eye as you decide which items you cannot leave the store without. And if you are attending a party or looking for the perfect hostess gift, the smallbatch goat milk soaps and homemade candles with names like "Cisco," or "Nantucket Hydrangea," make for wonderful addition to any home. While the store is typically closed during the off-season, the online store is available year-round, and there you can find other items such as Daffy Weekend totes featuring a bright yellow border and holiday candles to brighten the winter months.
Your new favorite jewelry pieces can be found towards the back of the store, in a display dedicated to gorgeous pieces like the Nantucket Basket woven bracelets, necklaces, and earrings. Nantucket basketmaking is a tradition on the island, and weaver Ashlie Emery has created a collection that is right at home among the Nantucket inspired gifts of the shop. The woven bracelets have been especially popular this year, as have the Woven White and Grey Freshwater pearl earrings. Each set comes with a white and grey pearls, the perfect match for any outfit and any occasion.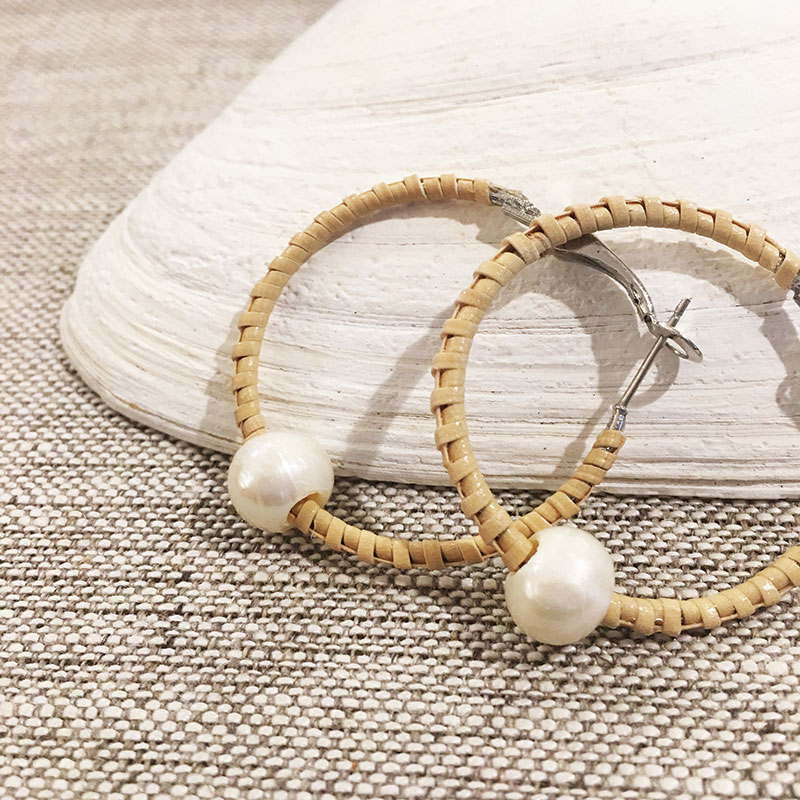 You will also find a large section of paintings and photography in the store. Fairgrieve is a huge supporter of small makers, and she sells work by a handful of curated artists in her store. Painter Charlene McLaughlin captures Steps Beach in one of her oil paintings while Watercolorist Jen Strandberg captures the iconic Nantucket Lighthouses in hers. Leigh Olson, a mixed media artist, also shares her work, which showcases a variety of Nantucket scenes. All of the paintings can be purchased in-store or online in a variety of sizes and at incredibly affordable prices that makes it easy to bring home original artwork from Nantucket.
One of our favorite sections of ACK4170 is the section dedicated to Fairgrieve's photography. You can wander out to a small outdoor gallery area with seating and view some of her larger canvas prints. There is also a section filled with bookmarks and notecards with picture perfect photos taken by Susan, featuring Nantucket favorites like Sankaty Head Lighthouse, hydrangeas, the ocean, and so many more. Fairgrieve's photography skills earned her First Place title in the 2019 Nantucket Photo Contest, and a canvas print of that image is available at her shop. She skillfully captures Nantucket year-round, capturing the beauty of the island in all weather and all seasons.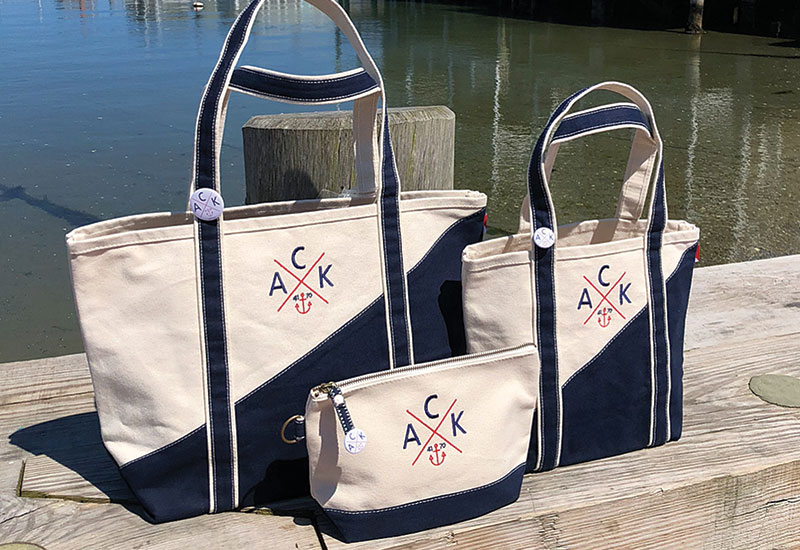 ACK4170 is a must stop shop for anyone looking to bring home a little piece of Nantucket. Fairgrieve is dedicated to crafting the perfect shopping experience, offering high quality customer service and ensuring that you are finding art, decor, apparel, or jewelry that will remind you of your time spent on Nantucket.
ACK 4170 can be found where Old North Wharf meets Easy Street and is currently open from 10am-6pm. You can also shop online at and have your favorite items delivered the care, right to your doorstep! Be sure to check out her Instagram @ack4170 to keep up with new products and stunning photos of Nantucket.