by Jenny Benzie, Advanced Sommelier of Épernay
Nantucket is the most magical island for celebrating the holidays in a quintessential New England style. From joyful strolling on the cobblestone streets and festive holiday shopping in warm, welcoming shoppes, to ringing in the New Year with a nautical theme, there are plenty of fun-filled activities to be found on island this time of year. Here is a short list of Holiday Highlights not to be missed, along with a wine suggestion for gift giving or to accompany your celebration.
THANKSGIVING TURKEY PLUNGE
The 18th Annual Cold Turkey Plunge, where hundreds of swimmers of all ages brave the icy cold waters at Children's Beach, is held every year on Thanksgiving morning at 10 am. Funds raised during this event support the Nantucket Antheneum's Weezie Library for Children and make it possible for them to host over 500 free programs and services each year. Here are a few essential rules of plunging: 1) Do not plunge if you have any medical conditions; 2) Do not stay in the water more than a few minutes to avoid hypothermia; 3) Bring a buddy who is not plunging so they can be your lookout for when you go in and out of the water and be ready with your towel, a robe, and a dry change of clothes. Spectators should arrive before 10am.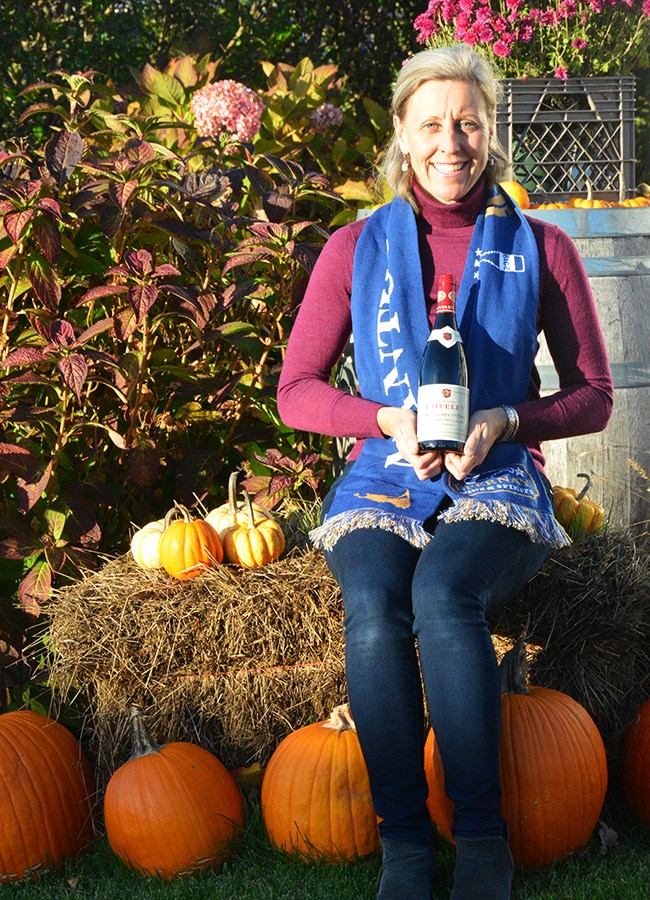 After plunging, stop by The Nantucket Hotel to sit by their cozy fire pits and enjoy hot chocolate, hot cider, chowder, caramelized butternut squash soup, or another tempting treat from their menu. Then you'll be ready for a hearty, delicious home-cooked turkey dinner. A perfect pairing for this meal is Domaine Faiveley Mercurey "Clos des Myglands" Monopole, made from 100% Pinot Noir. The enticing nose has notes of red fruits with subtle smoky and woody undertones. The palate mimics this fruitiness with a velvety tannic backbone that gives a sensation of warmth on the smooth finish. The wine is aged for 15 months in French oak barrels, a small portion of these are new, which have been specially selected for the effects their fine grain and moderate toast add to the wine. This wine is delightful with turkey and anything made with local fresh Nantucket cranberries.
NANTUCKET CHRISTMAS STROLL WEEKEND
Enjoy a weekend of holiday activities for the whole family to start off this festive season during Nantucket Stroll Weekend. Sponsored by the Nantucket Island Chamber of Commerce, this is the 46th year of this classic celebration held the first weekend in December. The streets downtown are lined with Christmas trees decorated by local businesses, civic organizations, and school groups. Throughout the weekend, visit several local craft shows to purchase local Nantucket treats, enjoy special holiday performances at the theatre, and take advantage of a festive holiday themed wine tasting at the local bottle shop. You can also place your vote Saturday, December 7, from 10 am to 1:30 pm for your favorite storefront and tree in the "People's Choice Awards" sponsored by the Chamber of Commerce at Zero Main Street.
Be sure to also collect Red Tickets for every $25 spent with local participating merchants for a chance to win a prize during the Nantucket Chamber of Commerce Christmas Eve Drawing at 3 pm at the top of Main Street.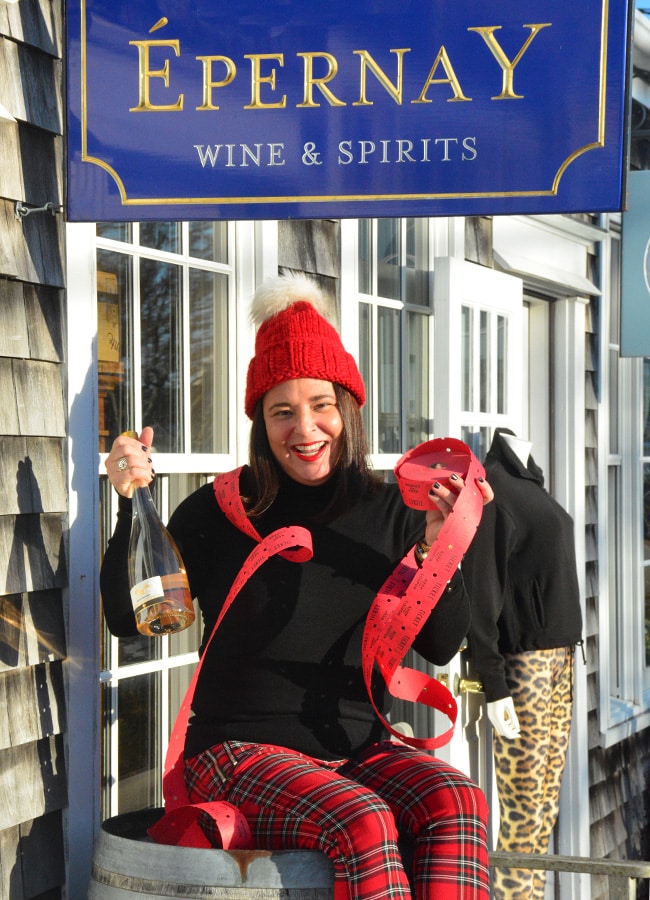 Strolling and shopping will definitely create a thirst that needs to be quenched. Toast the holidays as if it were summer with Chateau Sainte Marguerite Rosé "Love Provence" Côtes de Provence La Londe. Owner Jean-Pierre Fayard has made a commitment to organic agriculture, with an additional guarantee that his wines are free of chemical additives or of animal origin, making them registered with the Vegan Society. This wine is made from a blend of certified organic Grenache and Cinsault grapes. Aromas of white flowers and passion fruit are followed by a hint of minerality with notes of peach, orange, and exotic fruits on the palate and a smooth silky texture. This property is recognized as Cru Classé since 1955 and is one of only 18 wine estates in Provence with this esteemed classification. This rosé is renowned as one of the best in world. The gorgeous, unique shaped tall bottle will make an impressive (and thoroughly enjoyed) hostess gift for any of your upcoming party invites. Grab a second bottle for yourself to enjoy while wrapping presents.
FESTIVAL OF TREES
While you can walk around and view the lovely decorated trees up and down Main Street, be sure to head all the way down Beach Street as you make your way to visit the picturesque Brant Point Lighthouse. As you make your way back to town, stop at the Nantucket Historical Association's Whaling Museum and view the Festival of Trees display. The Festival of Trees is a highly anticipated holiday tradition by locals and visitors: the Whaling Museum is transformed into a festive winter wonderland for the entire month of December. Decorated trees on display are designed by local merchants, non-profit organizations, artists, and children. While there, experience Nantucket's rich history through exhibitions and galleries as the Festival of Trees is part of your museum admission. This exhibit is open daily through the end of the year (closed on Christmas Day).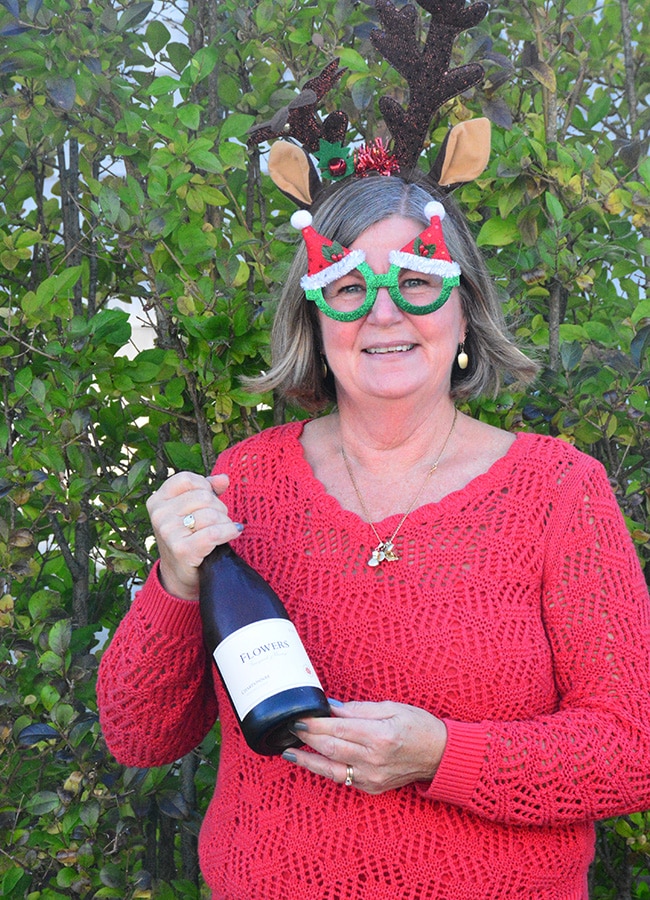 As you find yourself full of holiday cheer, it's best to start preparing for what you will be serving for your Christmas Day meal. Better yet, start with a special bottle of wine that you can create your menu around. Flowers Chardonnay hails from the extreme coast conditions along the Sonoma Coast of California. Head Winemaker Chantal Forthun has created a layered Chardonnay from sustainably farmed vineyards that showcases a wine with a bright fruit focus, complex minerality and crystalline acidity. Aromas of honeysuckle and citrus blossom are complemented with rich flavors of Meyer lemon, pear, and lemon custard. Subtle oak notes and a touch of vanilla round out a rich mouthfeel on the palate with a long, full finish. This luxurious Chardonnay will be the perfect accompaniment to any holiday feast.
CELEBRATING THE NEW YEAR ON NANTUCKET
You don't have to stay up until the wee hours in order to ring in the New Year on Nantucket. Celebrate the countdown to 2020 at The Nantucket Hotel on Easton Street with a complimentary Anchor Drop for families and early birds on December 31 at 5 pm. Free hot chocolate is provided as this event occurs outside of this iconic landmark hotel. For those of you who will be awake when the clock strikes midnight, there is another Anchor Drop at this time for New Year's revelers. If this is the case, then you may want to enjoy their "Under the Sea" gala party for light bites and dancing as well.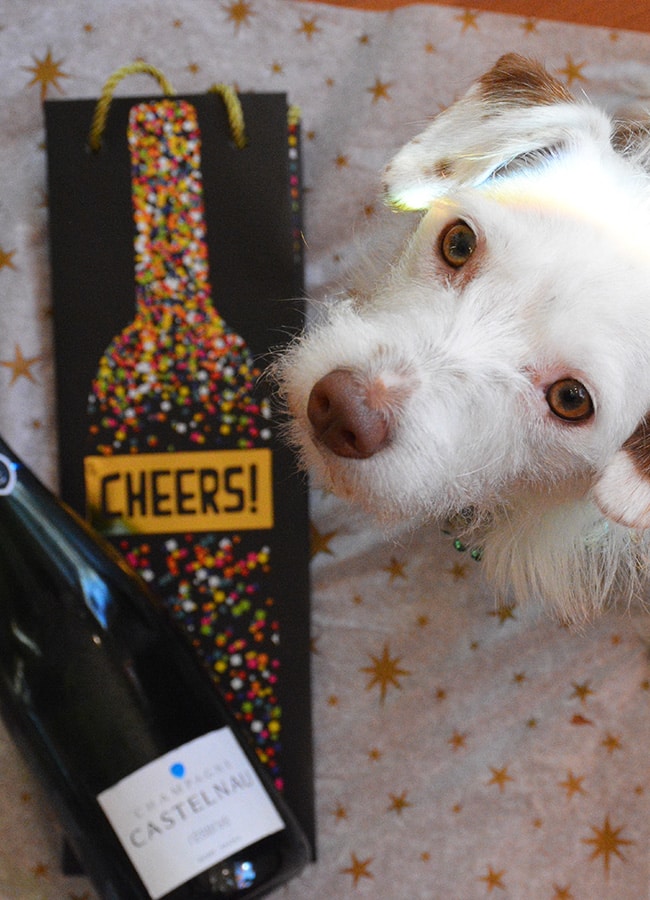 The best way to ring in the New Year when celebrating off-premise is with a bottle of Champagne Castelnau Brut Reserve Non-Vintage. This Reims-based Champagne house is a unique grape growers collective that is able to source vineyards from a multitude of villages, including some Premier Cru holdings. This wine is made from a blend of mostly Chardonnay, along with Pinot Noir and Pinot Meunier. It spends 5 years on the lees in the bottle aging before being disgorged and released for sale. This full-bodied fizz is toasty and rich, with aromas of almonds and cocoa beans. The Chardonnay adds layers of concentration, while the Pinots offer a hint of red fruit flavors. The fresh finish lingers with an appealing aftertaste. This has proven itself a very smart buy for the quality of production of this lovely Champagne, perfect for a party with a big crowd!
STASH IT AWAY FOR WINTER
Locals are always asked what it is like on Nantucket in the winter. While it is like most other places in that it does get cold and we do receive an occasional snow, one of the many bonuses of being on-island throughout the winter is our sense of community. This is a time when many of the locals come out of hibernation and interact with friends and neighbors at a local pot-luck dinner or one of the many activities organized by local businesses. The Dreamland Theatre broadcasts Met Live, Bolshoi Live, and National Theatre Live shows in addition to showing movies. LLNF presents "Science Pub' talks once a month through the winter. The Beet Nantucket provides healthy food options for dining in or take out year-round. Grab a book from Nantucket Bookworks or Mitchell's Book Corner for your next book club gathering, or take an art class with the Artists Association of Nantucket.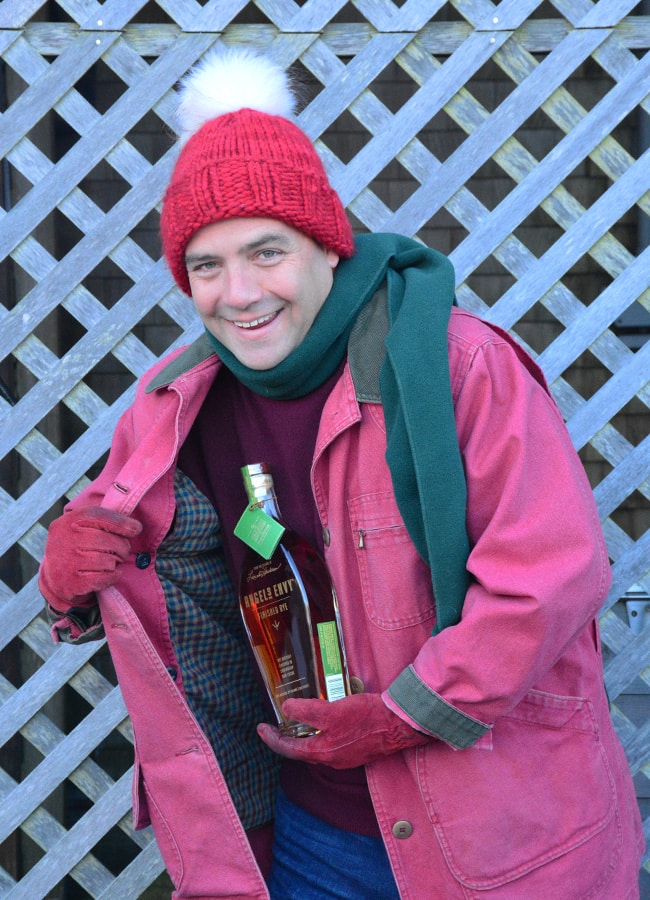 However you choose to pass your time during the winter months, it is always nice to have a special bottle on hand to share with others when hosting. Angel's Envy Rye aged in rum casks is a unique, distinctive offering for those who enjoy brown spirits. This rye is aged for up to 18 months in Caribbean Rum Casks that have previously been used for aging Cognac. This complex whiskey with flavors of earth and spice has a mellowed sweetness due to rum cask aging, making it a smooth and drinkable whiskey. Enjoy aromas of citrus, caramel, and vanilla with hints of hazelnut and spice on the finish.
Happiest of holidays to all, no matter how or where you are celebrating. We look forward to welcoming you home to Nantucket as your time allows and know that the Grey Lady wishes you and yours the best in the New Year!
Jenny Benzie is an Advanced Sommelier and owner of Épernay Wine & Spirits at 1 N. Beach St. You can follow her at @epernaywines and #yeswayepernay