by Leah Mojer
The history of culinary tradition would be lost without books. Within the pages of so many, there are countless treasured recipes, memoirs, lectures, rules, mother sauces. The written word is our best window into the world of food, whether it be Escoffier's Ma Cuisine or simply a grandmother's handwritten recipe archive—the importance is undeniable.
Some writers can evoke strict adherence to tradition, while others tempt with just a memory of a dish, the author, in hindsight desperate to know the recipe they once observed.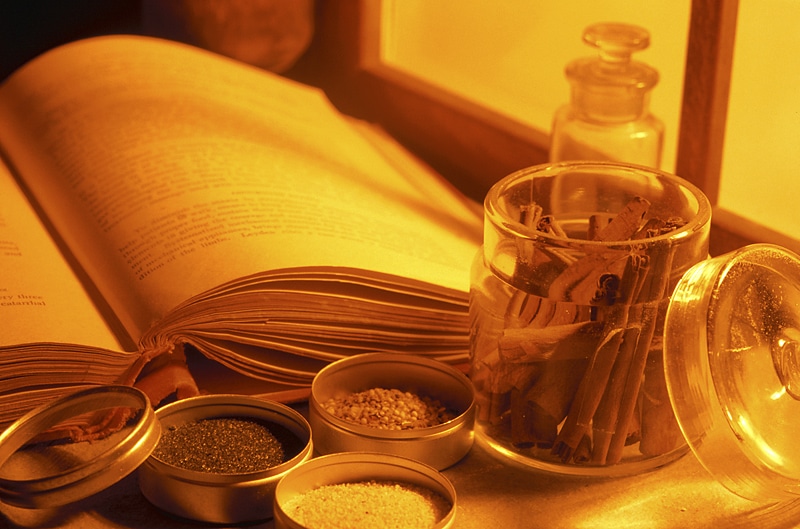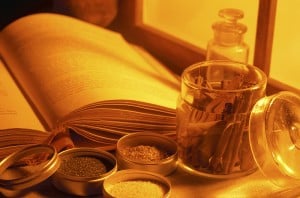 As a chef, my books are some of my most important possessions. I was reunited with one of my first cookbooks the other day, one that had been lost in a move. The jacket was still ripped in the same places as I remembered, and the words of encouragement in my mother's beautiful handwriting inside the cover, now slightly faded from the ten years that have passed, nearly brought me to tears. Books evoke what makes us human; the ability to intimately know people, places, and cultures simply through prose.
The Nantucket Book Festival brings together an amazing collection of authors and their readers for a weekend in jubilance of literature, community, and the written word. There will be dinners, book signings, and even a pig roast. Seems the festival will be good enough to eat.
Meanwhile, try these author-inspired recipes to get in Nantucket Book-Fest mode!
Ernest Hemingway, one of the greatest writers of our time was not just known for his worldly understated prose, but also for this cocktail. According to Wayne Curtis of Liquor.com, the novelist had stopped into Havana's El Floridita bar, not far from the hotel where he lived during much of the 1930s. "On his way out, he noticed the bartender setting up Daiquiris. Never one to walk past a drink, Hemingway took a sip. Not bad, he said, but he preferred them with no sugar and double the rum. The bartender made one as specified, and then named the drink after him."
Hemingway Daquiri
1-1/2 oz. white rum
3/4 oz. fresh lime juice
1/4 oz. fresh grapefruit juice
1/4 oz. maraschino liqueur
Ice cubes
Tools: shaker, strainer
Garnish: lime wedge
Shake ingredients, strain into a chilled glass and garnish.
Mary Frances Kennedy Fisher (M.F.K. Fisher) was a woman after my own heart. Her writings are crammed with vivid detail that make both places and food come alive. Her memoirs are the epitome of the human spirit and devotion to food.
M.F.K. Fisher's Ratatouille
"The first ingredients were and still are eggplant and onions, garlic, green peppers, red peppers, plenty of ripe peeled tomatoes and some good olive oil. Proportions are impossible to fix firmly, since everything changes in size and flavor, but perhaps there should be three parts of eggplant to two of tomatoes and one each of the peppers and the onions and garlic. I really cannot say.
"Everything is sliced, cubed, chopped, minced, and, except for the tomatoes, is put into the pot…thrown in, that is, for the rough treatment pushes down the mass.
At the end, when there is less than no room, the tomatoes are cubed or sliced generously across the top, and the lid is pressed down ruthlessly. When it is taken off, a generous amount of olive oil must be trickled over the whole to seep down. Then the lid is put on again. It may not quite fit, but it will soon drop into place. The whole goes into a gentle (300 degree) oven for about as long as one wishes to leave it there, like five or six hours. It should be stirred up from the bottom with a long spoon every couple of hours. It will be very soupy for a time, and then is when it makes a delicious nourishing meal served generously over slices of toasted french bread with plenty of grated dry cheese.
Gradually it becomes more solid, as the air fills with the rich waftings which make neighbors sniff and smile. When it reaches the right texture to be eaten as one wishes, even with a fork, the lid can stay off and fresh shelled shrimps be laid amply on the top to turn white before they are stirred in, or small sausages already cooked well in beer or wine. Or it can simply be left in a turned-off oven to be chilled later for probably the best so-called ratatouille ever eaten."
— MFK Fisher, Long Ago in France: The Dijon Years
Nantucket Bay Scallop and Fontina Pizza
Now, one out of my own treasured book. This is a favorite in my family, and I hope to pass it on for generations. Bay Scallops only, please!
1/2 lb. Nantucket Bay Scallops, rinsed and patted dry.
2 C Danish Fontina, grated
1 small Yellow Onion, Sliced very thin
2 small Ripe Tomatoes, sliced thin
2 cloves Garlic, shaved
As much Pizza Dough as your favorite shop will sell you. Send in your cutest child for this task.
Olive Oil for drizzling
Salt & Fresh Pepper, to taste
Red Pepper Flakes (optional)
Preheat oven or grill to hottest temp, 500 is preferable with a pizza stone on the middle shelf or grill rack.
Cut dough into baseball size pieces. Let them come to room temp with a damp towel over the top, 30 minutes
Stretch dough over floured fists in circular motion then place down on a floured Pizza Peel. Cornmeal is great too. Add ingredients in order: a bit of cheese, sliced tomato, shaved garlic, sliced onions, scallops, then more cheese. Drizzle with great olive oil, salt, and cracked pepper.
Slide the pizza off the peel and into the oven, being sure not to let too much heat out. Let cook for 6-10 minutes. The pizza is done when the top is blistered and bubbling.
Repeat with the rest of the dough balls, or wrap and save in the fridge.
Enjoy with friends or family, or both.
Once Upon a Tart's Crunchy Dried Cranberry
Chocolate Chip Oatmeal Cookies
My go-to cookie, with an equal amount of memories in beginner's baking failure, first-time success, & when mastered, gift giving.
2 Sticks butter, softened
1 C sugar
1 C packed light-brown sugar
2 large eggs
1 tsp vanilla extract
1 C plus 2 T all-purpose flour
1/2 C wheat germ
3 C rolled oats (not quick-cooking or instant)
1 t baking powder
1 t baking soda
1 t kosher salt
1/2 semisweet chocolate chips
(or 3 oz. good quality dark chocolate, broken into pieces)
1/2 C dried cranberries
1 C walnuts, coarsely chopped (optional)
Preheat oven to 350 degrees with a rack right in the middle.
Cream butter and sugar in a mixer fixed with a whisk attachment on high speed for 5 minutes, until very light in color and very fluffy. Reduce mixer-speed to low and beat in the eggs one at a time, then the vanilla.
In a separate bowl, whisk in the flour, wheat germ, oats, baking powder, baking soda and salt together.
Switch from the whisk attachment to the paddle attachment and gradually add dry ingredients to the wet ingredients on low speed just until no flour is visible. Stir in chips, cranberries and walnuts by hand, being careful not to over mix the dough
For big cookies: Use a 1/3 C measure to scoop the dough and roll into a ball with your hands.
Place cookies 3 inches apart on a cookie sheet and flatten with the heel of your hand until they are 4 inches in diameter. Bake large cookies for 18-20 minutes for a nice crispy texture.