by Carri Wroblewski
BRIX Wine Shop
My career in the wine business started with a six-pack of Miller Lite. Studying at Indiana University, I was a journalism major with a focus on magazine publishing. During the fall semester of my junior year, just as we came back from summer break, I got an assignment that would change the direction of my life.
"This semester," the professor said, "Each of you is going to select a magazine to study and critique. It doesn't matter what magazine it is, just make sure you like the subject, you're going to be very familiar with it by the end of this class."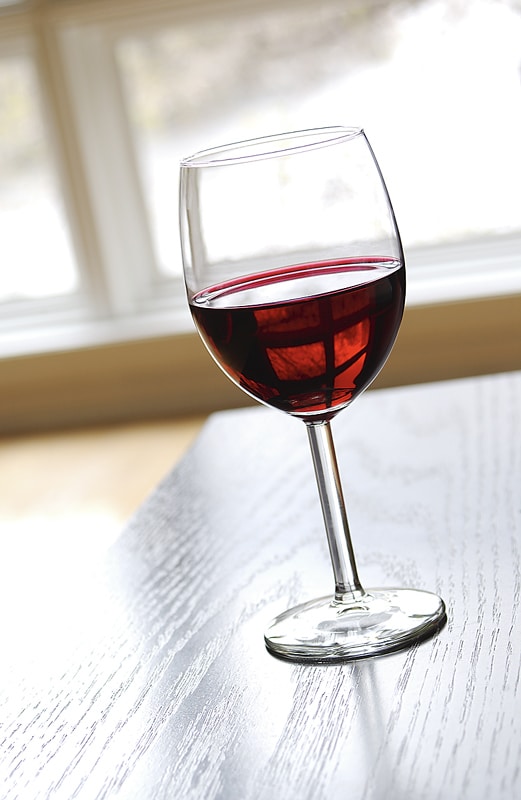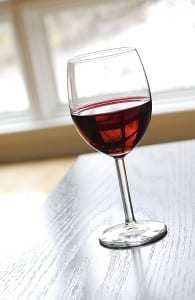 That night I headed over to Osco Drugs to find my magazine. Scanning the huge selection I thought, this is going to be easy, there's a lot to choose from. Elle, Vogue, Glamour…those were all publications I overheard other classmates selecting. I couldn't pick one of those. People, Popular Mechanics, Reader's Digest…nope, no interest.
And then I looked up. Out of the corner of my eye, on the top left hand shelf, sat the magazine that changed it all for me. Not tall enough to reach it, I started stacking other magazines to give me height. Right about then one of my sorority sisters approached and asked, "Did you find your magazine yet?" With my six-pack of Miller Lite in one hand and the magazine in the other, I happily flashed her the cover.
"The Wine Spectator? But you don't know anything about wine." And she was right, I didn't. But something drew me to the oversized publication. And that's when my journey in wine began.
Over the course of that semester, while critiquing the magazine for class, I "accidentally" started reading The Wine Spectator. And soon enough I shed my 6-packs of light beer and entered the wine world with bottles of red Zinfandel and Merlot. I was hooked and thirsty for more.
Fast-forward twenty years and three wine shops later, there are two questions that I always get asked. One is how does someone get into the wine business, and the other is what is the best way to learn about wine?
Outside of tasting (for which there is no substitute) reading about wine is the next best thing. When I think back to my beginning love affair with wine, it was books that gave me a better understanding and the basic foundation of my knowledge. Whether it was a book about how to taste wine, the story of someone else's journey in the wine business, or a book filled with food and wine pairings.
With the approach of the Nantucket Book Festival, I started going through my library of wine books. Though there are so many good ones out there, this is a short list of some of my all-time favorites.
If you are in the wine business, or an avid wine drinker, you probably have that "first" wine book. Whether it's the one that someone gave you to feed your growing interest or one that you bought for yourself to get you started, you likely remember which one it is. For me, it was The Essential Wine Book: An Indispensable Guide to the Wines of the World. A colleague gave it to me while I was working part-time at my first retail wine job in Boston. Written by Oz Clarke, an award winning British wine writer, this book has the perfect combination of wine facts interwoven with Clarke's personal advice. It has great introductions to the world's wine regions, detailed descriptions of grape varieties, explains how to read a wine label, and offers up food pairing recommendations. For me, that book was a good place to start.
If you want something more in depth as a reference book, one of the most comprehensive wine books ever written is Jancis Robinson's Oxford Companion to Wine. A compilation of essays written by more than seventy professionals and experts and edited by her, (with over 3,000 entries and countless maps), this book will guide you from 'What is Schiava?' to the ins and outs of wine scoring. Even though the material is somewhat technical, Robinson makes it accessible and easy to understand. If you own only one wine book, many say, this should be it.
However, not all wine books are about the technical aspects of winemaking or how to taste wine. Some are about the journey. The one that tops my list is wine importer Kermit Lynch's book, Adventures on the Wine Route: A Wine Buyer's Tour of France. Here he chronicles his experiences touring French wine regions from the Languedoc to the Loire, all while sharing cellar stories and intimate moments with some of France's most notable wine families. Originally published in 1988, last year he released the 25th Anniversary Edition of his book. Be sure you flip to page 267—Lynch lists his top 25 most memorable wines.
And, being that wine and food go hand-in-hand, I would be remiss not to mention a few books by Ruth Reichl, former New York Times food critic and editor of Gourmet magazine for ten years. Her memoirs Comfort Me With Apples, Tender at the Bone, and Garlic and Sapphires: The Secret Life of a Critic in Disguise, serve up entertaining tales intertwining the marriage of food, wine, and the way they both bring people together.
I wish I still remembered that professor's name. I'd drop him a line. The subject I knew nothing about turned into my life's study.