• by Sarah Teach •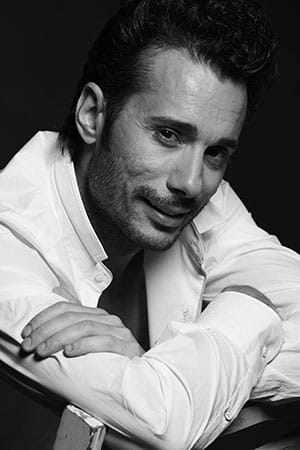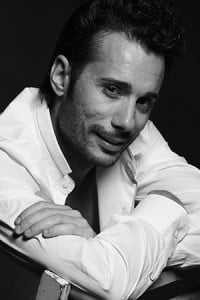 Some people just have "it," and Bulgarian National Dance Champion Andrey Stanev is one of them.  Stanev, owner of Nantucket Ballroom, the island's only ballroom dancing instruction studio, has been summering on Nantucket since he got sand in his dance shoes a decade ago. After enjoying a whimsical trip from New York City for a romantic weekend with a girl and the Grey Lady, only one of the two ladies got to keep the dance master's heart.
Many of us on Nantucket may know how to wine and dine with the best of them, but dancing is a different animal.  Not unlike a wild tiger, dance has the rare ability to ignite terror in even the most successful and self-assured individual.  Stanev is on a mission to tame the tiger and turn that tension into confidence. "People start dancing when they're 60, 20, 80.  It's an amazing social skill," he says.  "The biggest purpose in my life is to create a positive mindset in as many people as possible through dancing."  Stanev spends his Nantucket summers at work and at play, which, for someone who loves to teach dance, often overlap.  He shares traditional ballroom technique–that is, what you see on Dancing With The Stars­–with couples and singles alike. "Ballroom dancing," Stanev explains, "is partnership dancing. It's not ballet. Every dance–waltz, samba, cha cha–is a different language. And when you know a language, you can always communicate with others who know that language, too."
As a teacher, Stanev holds impressive credentials. While working for Fred Astaire Dance Studio, Stanev was recognized as a top teacher and received the Award for Outstanding Performance in the department of teaching. He spent many hours each day instructing Richard Gere in the actor's Bedford Hills home to prepare for a dance-heavy role in the 2004 American remake of Shall We Dance, which costarred Jennifer Lopez, Susan Sarandon, and Stanley Tucci.
An identity held second only to teacher, performance artist best sums up Stanev's skill set. If you know him strictly from the stage, you might be inclined to guess he is a modern-day Casanova with the swagger of James Bond.  But to meet the genuine Stanev in real life, you realize he is surprisingly low-key, not to mention very much a one-woman man. His wife, Bulgarian actress Bianca Ilich, is for the first time joining him for a full summer on Nantucket. He and Ilich beam in one another's presence; they've been waiting a long time for this summer. She places a manicured hand on his knee and says, "Nantucket is totally different from every other part of the world. I'm enchanted by the island's natural beauty, its people, and all of the positive energy here. This place opens your mind and allows you to create."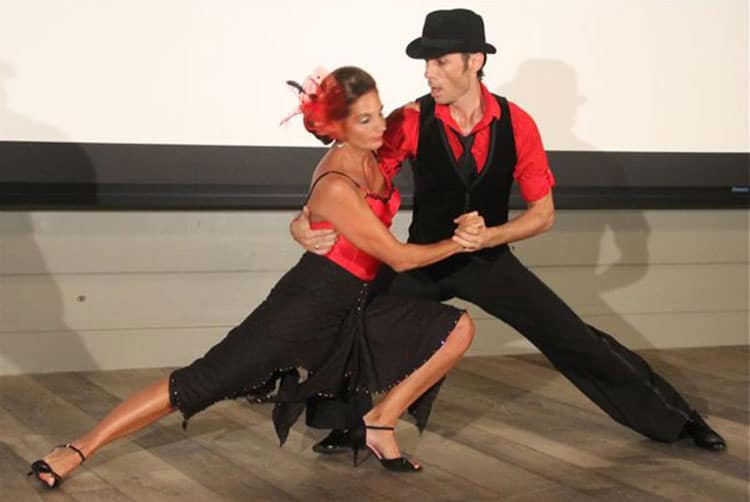 From boogieing with his choreographer mother in her living room in his home country of Bulgaria to swinging Regis Philbin's wife across the floor in Palm Beach, Stanev has foxtrotted his way across the globe. But something keeps him coming back to this little American island year after year.  Stanev's love for Nantucket extends far beyond the beach and has settled primarily around those who live here. "I've met so many amazing people from all walks of life. In New York," he confides, "It can be difficult to connect with people. Sometimes," (he pauses and chooses his words), "it feels like every warrior for himself.  Nantucket teaches you a lot about connectivity. Obviously, we live in a digital world, but it's that sense of community we have here on the island that allows your voice to actually be heard."  He chuckles and compares leaving Nantucket at the end of summer to the last day of summer camp as a kid. "You've just had so much fun and made so many friends that you don't want to go back to normal life." Stanev expresses a sentiment shared by many summer residents: "I can't say I think of Nantucket as home, but I do feel as if I am somehow a part of this island. As soon as I leave, I'm already thinking of the next summer."
No matter where you call home, you will inevitably run into an occasion when you must know how to dance: a wedding! Much of Stanev's work entails readying a couple for their Nantucket wedding. "Some couples practice for a few months before they take the floor; others only come in once to get some tips to prep for their first dance," Stanev says, "Even if they only come in for one lesson, it can give them some perspective, like, 'Wow, what we're doing can look a lot better.'" Stanev also welcomes complete wedding parties for lessons before the big event, primarily teaching them swing and hustle. "That way," says Stanev, "they have some moves ready for the dance floor at the reception, and they can have a blast."
"Dance is not only important to life; it is a form of life in itself," says Stanev. "It's a strong form of self-expression, which enables it to be an effective therapy as well. A psychologist usually sends a depressed person for a walk. But a smart one will send that patient for a dance lesson. You're not only getting endorphins flowing, you're working on your social skills, too."
Stanev accepts clients at all skill levels. "We were all born with the capacity to dance," says Stanev, "but for some people, that was inhibited or discouraged at some point." Interested in a private dance lesson with Stanev? Give him a call at 914-729-1111 and enjoy an introductory lesson that will allow Stanev to assess your preferences and goals. "Dancing is for everybody," Stanev asserts. "All you have to do is get out of your comfort zone."
An entire summer's worth of work by Stanev's prize students will culminate on the evening of Friday, August 23 at The Dreamland during Stanev's original, never-before-seen creation: the theatre-inspired dance show "Don Juan Around the World."  In addition to the students' work, a few professional dance couples are being flown in from off-island to mix in even more flavor. The evening will begin at 7 pm with the hour-long dance show and will end with harbor side cocktails, hors d'oeuvres, and just-for-fun dancing for all skill sets.  VIP and general admission tickets are available at dreamlandtickets.org.