~ by Corinne Muffly, Educator ~
A series of articles dedicated to helping parents find places and activities on Nantucket to enjoy with their children.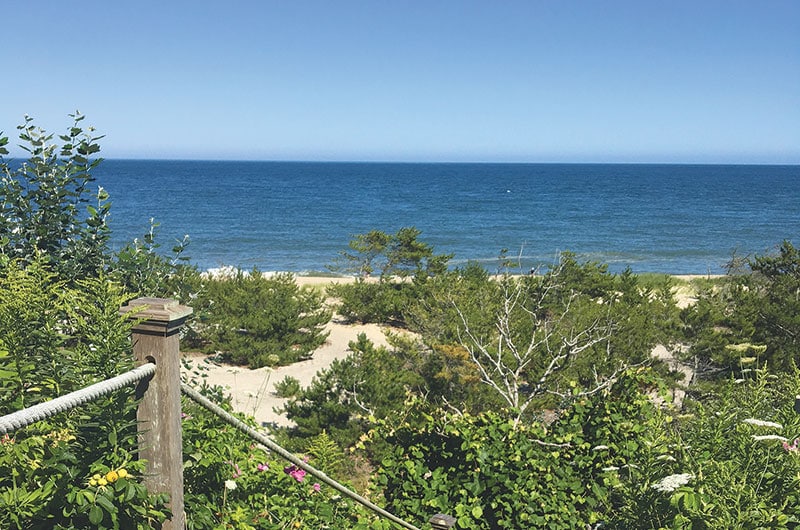 Downtown on Nantucket you may reflect on how quant and charming it is here. It truly is, but if you are looking for something more tranquil and private, head to the eastern end of the island to Siasconset. Although it is part of Nantucket, this little village does have its own post office and zip code, along with a market and a few delectable restaurants. 'Sconset is decorated with small fishing cottages and narrow streets. There are lovely shell pathways tucked between beautifully landscaped gardens. The popular Sankaty Head Lighthouse is also located here. 'Sconset is a cozy little village humbly filled with history.
On a peaceful morning, I went for a stroll along 'Sconset's bluff. There is a public walking path that begins in the village and leads toward Sankaty Head. It is unobtrusive, in fact, you could easily walk right by it, as I have done. From the market, locate Front Street and follow the shell road left. Then before it bends back onto Broadway, you may notice a dated patch of pavement leading you right. This will direct you to the beginning of the 'Sconset footpath along the edge of the bluff.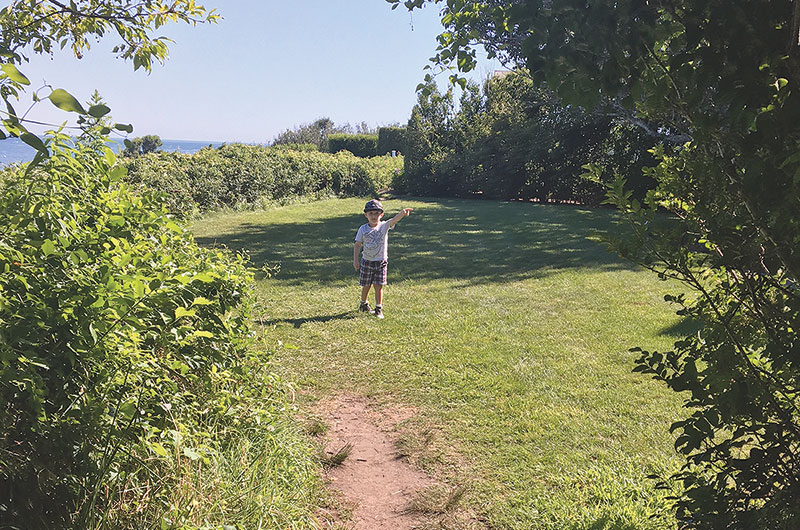 This mile walk takes less than an hour, unless you are walking with small children, then it could take days. I recently went with my ten month old son, my sister, and her two children (14 months and three years ). We had to stop and wave to every passing plane, rest in any shaded spots, and continuously encourage my nephew not to pick up the bumble bees dancing in the flowers all along the path.
I mentioned the many historical factors of this town and this path is definitely one of them. As deeded by Mr. William Flagg in 1892, this path remains open to the public from sunrise to sunset. Villagers, farmers, and fishermen had used this path along the bluff for years, and Flagg wanted to allow the path to remain accessible to all. Even though the path is public, it does feel a bit like an invasion of privacy this time of year due to its location. The path winds and twists along the bluff, which also happens to be along the edge of land owners' properties.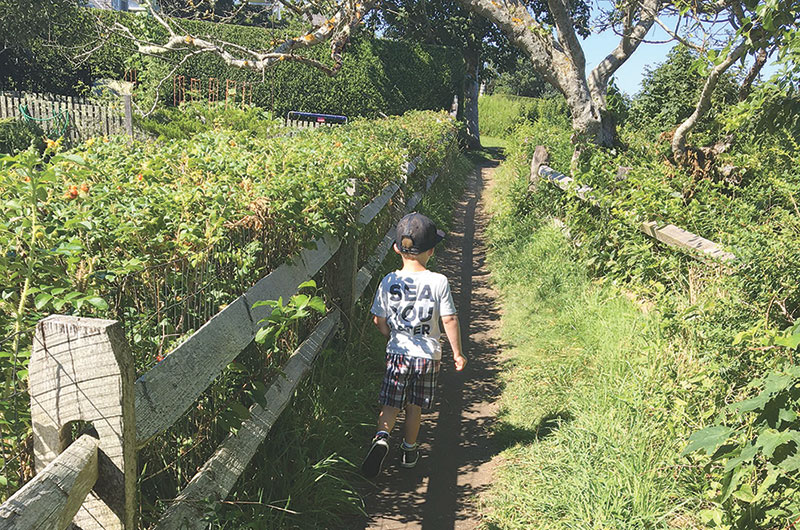 Once you enter the narrow, single file path, you enter what feels like a series of secret gardens. On the left side of the path you will admire the perfectly manicured and impeccably landscaped properties holding larger than life houses with million dollar views. On the right, the view! Down the steep bluff sits a blanket of sand with the Atlantic Ocean stretching to the horizon. The path is well protected by thick brush and maintained for public use. There are short stretches of tree-covered shade. Many of the homeowners have created a barrier of sorts along the path using landscaping, which is easy on the eyes, while others allow you access to the edge of their lawn. Although tempting to wander closer, even with the smell of bacon in the air as you walk by, respect the residents and leave them with their privacy. A polite wave or nod will suffice as you continue to admire the sites the walk has to offer.
Approaching the end of the path, erosion has sadly cut this endeavor short. You are able to backtrack a bit and find the few marked access points leading you to Baxter Road in order to continue on to the Sankaty Head Lighthouse or simply take the path back to the start. This is not a running, biking, or stroller friendly path, but leashed dogs are permitted. The 'Sconset Bluff walk provides you with a little glimpse into the worlds of others with breathtaking views and peace of mind.