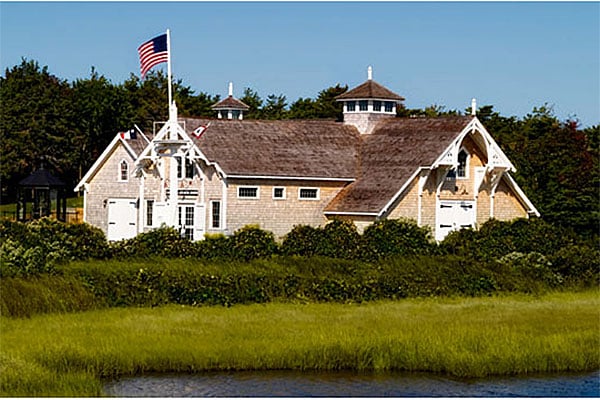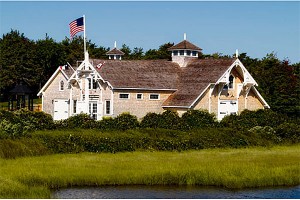 In addition to surfing and sailing lessons, fashion camp, theater performances and harbor cruises, the Nantucket Autism Speaks Resource Center has partnered with the Egan Maritime Institute this summer to offer two opportunities at the Shipwreck and Lifesaving Museum for families of individuals with any special need.  Sunday, July 14 and Sunday, August 18. the Shipwreck and Lifesaving Museum, located at 158 Polpis Road, will offer hands on activities, crafts, games, music and tours, as well as a lifesaving raft for individuals to sit in.  To register for one of these days, please contact Kim Horyn, Director of the Nantucket Autism Speaks Resource Center, khoryn@autismspeaks.org, 646.341.3043.
The Resource Center provides year-round programs for individuals with any disability, not limited to autism, and their siblings and house guests.  In addition to the busy summer program, the Resource Center offers a Babysitter/Companion list, educational workshops, family activities, respite opportunities, and occasions for parent gatherings.
In partnership with Nantucket STAR and Family Support Services, the Resource Center is offering a forum on Child and Teen Bullying on July 16, and a forum on Depression on August 6.
Also on August 17 is the 7th annual Walk Now for Autism Speaks at Jetties Beach, which makes the Resource Center possible. To register a Walk team, please visit www.WalkNowForAutismSpeaks.org/Nantucket.
The mission of the Nantucket Autism Speaks Resource Center is to provide current information and comprehensive resources for families, professionals and the community for the purpose of educating and increasing awareness of Autism Spectrum Disorder (ASD). The Resource Center offers workshops, family activities and opportunities for peer socialization. Along with NHS English Teacher and Faculty Sponsor Liz Reinemo, the Resource Center launched Perfect Pals, a high school mentoring club for students with special needs. The club creates social opportunities and pairs typical teenagers with individuals with disabilities.
All of the Nantucket Autism Speaks Resource Center programs and activities are open to families of children with all special needs, not limited to autism.
To learn more about the Resource Center summer program, flyers are available at the Nantucket Island Chamber of Commerce on Main Street and the Visitor's Services office on Federal Street, or please visit the Resource Center's website at bit.ly/AutismSpeaksACK.  For additional information, please contact Kim Horyn, Director, khoryn@autismspeaks.org, 646.341.3043.
Autism Speaks is North America's largest autism science and advocacy organization. Since its inception in 2005, Autism Speaks has made enormous strides, committing over $160 million to research and developing innovative new resources for families. The organization is dedicated to funding research into the causes, prevention, treatments and a cure for autism; increasing awareness of autism spectrum disorders; and advocating for the needs of individuals with autism and their families. In addition to funding research, Autism Speaks has created resources and programs including the Autism Speaks Autism Treatment Network, Autism Speaks' Autism Genetic Resource Exchange and several other scientific and clinical programs. Notable awareness initiatives include the establishment of the annual United Nations-sanctioned World Autism Awareness Day on April 2, which Autism Speaks celebrates through its Light it Up Blue initiative. Also, Autism Speaks award-winning "Learn the Signs" campaign with the Ad Council has received over $272 million in donated media. Autism Speaks' family resources include the Autism Video Glossary, a 100 Day Kit for newly-diagnosed families, a School Community Tool Kit and a community grant program. Autism Speaks has played a critical role in securing federal legislation to advance the government's response to autism, and has successfully advocated for insurance reform to cover behavioral treatments in 27 states thus far, with bills pending in an additional 12 states. Each year Walk Now for Autism Speaks events are held in more than 80 cities across North America. To learn more about Autism Speaks, please visit www.autismspeaks.org.