The Nantucket Comedy Festival is happy to help you finish your Christmas Stroll on Nantucket on a bright note with a new event to support the Stand Up & Learn kids comedy program. Nantucket Nights will feature two comedians recording their live comedy specials on the Saturday night of Christmas Stroll weekend, December 4, in the Dreamland at 6pm, with a second show at 9 pm.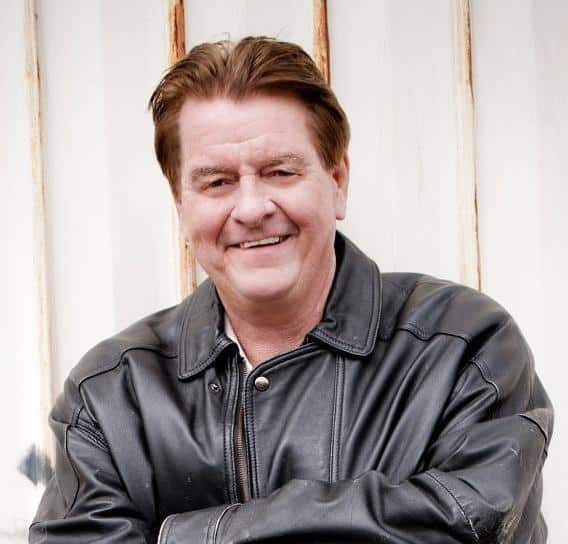 Featured performers are Don Gavin, The Godfather of Boston Comedy, and Tom Cotton, America's Got Talent's top comedic finisher. The event will be recorded for television and streaming services in front of an enthusiastic crowd to help celebrate the energy of our island at its off-season best.
Don Gavin was one of the original founders of the Ding-Ho Comedy Club in Cambridge and Nick's Comedy Club in Boston. He's toured every state of the union, performing in clubs, theatres, colleges, and at corporate events, as well as in over 100 countries with USO and on cruise ships. His lightning-quick wit is a surefire hit wherever he performs.
Comedian Tom Cotter has taken the comedy scene by storm since finishing as runner-up and becoming the Breakout Star from Season 7's "America's Got Talent." He lost to a dog act, but don't hold that against him—Tom was the first comedian ever to be a finalist on the show and was the highest finishing human being on the show that year. In January 2019 Tom was again invited back to the AGT stage – this time to perform against the best of the best "Got Talent" performers from other years and around the world in "America's Got Talent: The Champions." In one the most talked about sets of the entire competition, Tom received a standing ovation from the adoring crowd.
The two specials will display the beauty of wintertime on Nantucket: wintry cobblestone streets lined with Christmas trees and the hustle and bustle of Christmas shoppers, revelers, theater patrons, and performers as they make their way through our picturesque town. Nantucket Island is known the world over for its amazing beaches and beautiful vibrant downtown during the summer season. But many people do not realize the amazing beauty to be found on-island during the "off season."
Professionally recorded with island-based resources (Dan Driscoll and September Films, NCTV, and technical crew) for television or streaming services, such as Showtime, Amazon Prime, Netflix, the entire world can see what locals have known for years: Nantucket Island is special place to spend the holidays.
"Our goal is to make Nantucket Nights to comedy what Austin City Limits is to music. Austin City Limits invites great musical artists to stages a few times a year, but the real star of the show is the city," said Executive Director of the Nantucket Comedy Festival & Nantucket Nights Producer Kevin Flynn. "We hope to put our very own island spin on the event to showcase the REAL star: Nantucket."
Thanks to the support of the ReMain Nantucket Fund, tickets for Nantucket Nights are just $35 to make the show very accessible. Buy your tickets now at nantucketcomedy.com.
The Nantucket Comedy Festival is a non-profit organization that uses comedy to empower, engage, and inspire through its annual festival and the yearround Stand Up & LearnTM workshops for students. SUL empowers youth, ages 8-18, to build self-confidence by teaching them to write and perform original stand-up comedy. This art form provides a wealth of skills that can be applied to the real world, including storytelling, creative writing, interpersonal communication and public speaking. Our vision is a community connected by laughter.