With the start of September comes cooler weather, shorter days, and the hunt for that perfect something to remember your 2020 visit to Nantucket. Our staff has put together a short list of gifts that are perfect for bringing home for yourself and for that special someone who did not get to visit the island this summer.
Nantucket Pearl Company is in the G.S. Hill Gallery at 40 Straight Wharf, next to the HyLine Ferry dock, so it's ideal for your last (or first) shopping stop on-island. Their fun and colorful MUST HAVE Collection is truly a must-have gift. These leather and freshwater pearl bracelets come in a rainbow of colors and with several choices for clasp, including Nantucket Lightship Basket, scallop shell,and sand dollar. New for fall is a 3- in-1 Pearl Necklace that can be worn as a 24-inch pearl necklace or used as 2 different styles of mask lanyards. Never lose or forget your mask again! And they offer free shipping for orders NantucketPearlCompany.com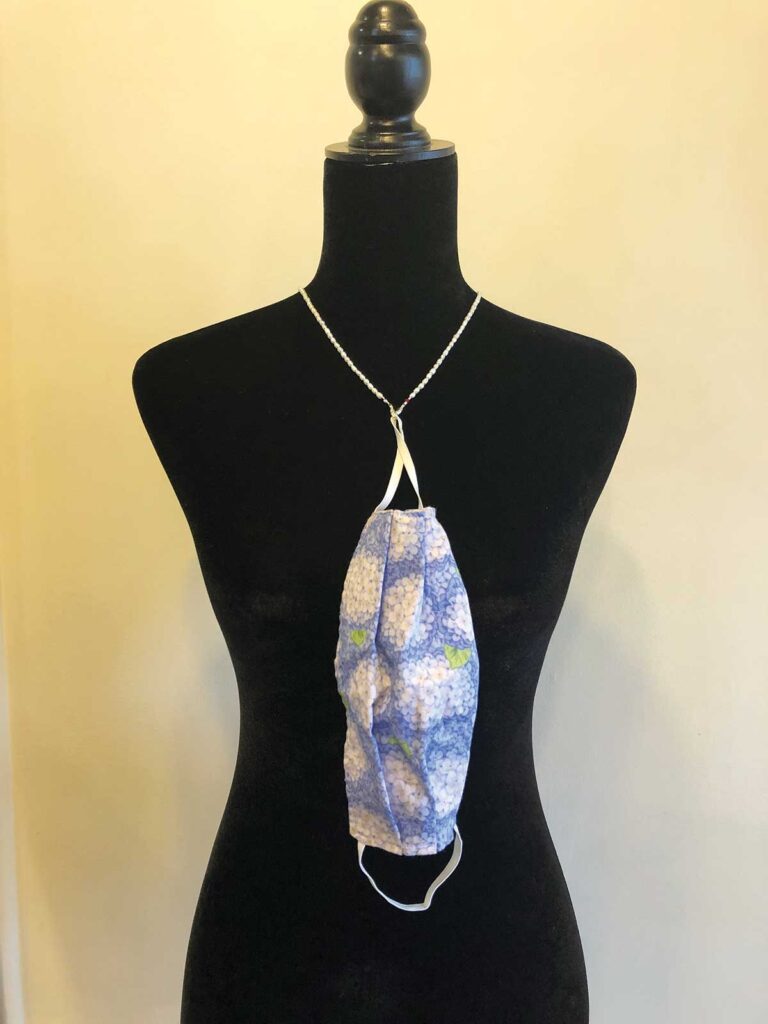 Bring home one of the iconic signs of Nantucket from Susan Lister Locke's Nantucket Collection of custom jewelry. From a striped bass pendant to Nantucket silhouettes in diamonds, there's a wearable memory here for everyone. We love the Nantucket Sign Charms and Cufflinks: with 36 different island locations, you can choose your true favorite! Visit her studio- shop at 28 Easy Street or online at susanlisterlocke.com.
Directly across from Easy Street Basin, where everyone stops for a selfie, go up on the porch and along the side walkway to R. Simantov. Our staff pick for a Nantucket memory from the incomparable jewelry designs that are unlike anything else you'll see on the island are Simantov's playful and fun shell jewelry. Modeled after the mussel, clams, scallop, and whelk shells found on so many of our beaches, these shimmering shells go easily from day to night. 14 Easy Street. rsimantov.com.
ACK 4170TM is filled with gifts for every taste. Our fall favorite is their new teak charcuterie boards with the island carved into one end. It's ideal for fall and holiday entertaining, and makes a great gift for anyone who loves Nantucket. You'll find ACK 4170TM where Easy Street meets Old North Wharf and online at ack4170.com.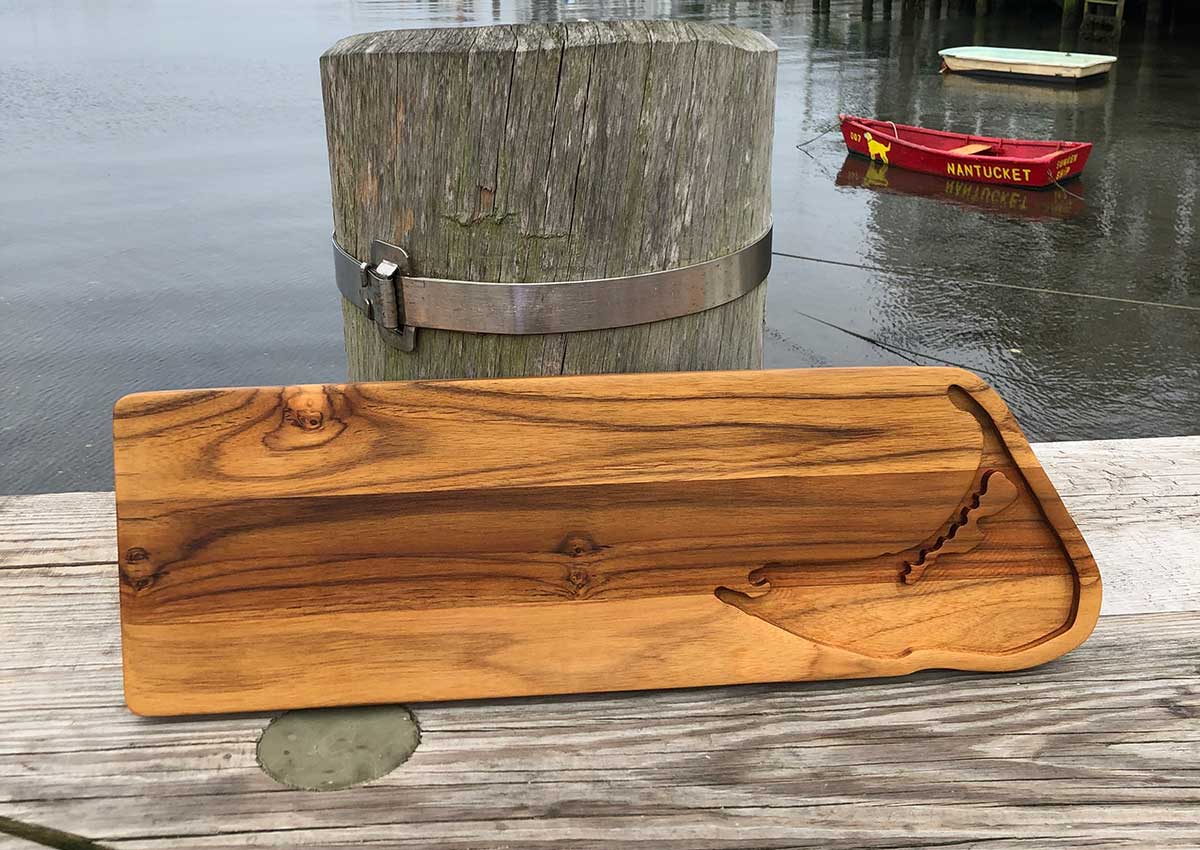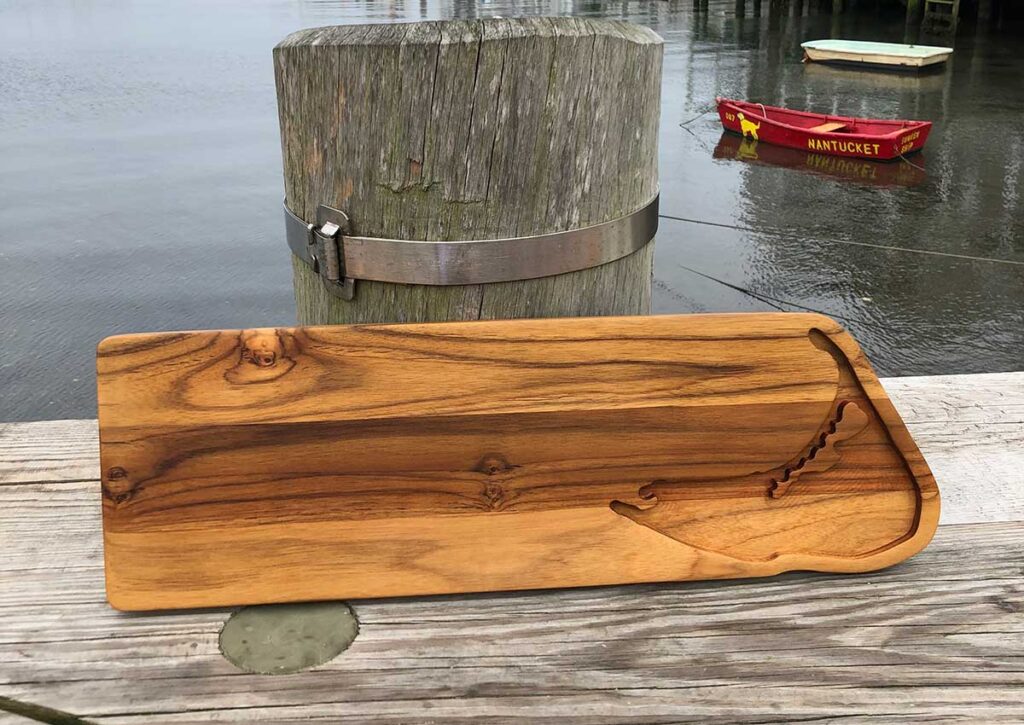 At the base of Main Street, it's hard to miss the shop with a ship model hanging above the sign. This shop has a great selection of island gifts, but we'd send you in to Blue Beetle at 12 Main Street for one of their soft and cuddly Nantucket cashmere sweaters to keep you cozy this fall and winter. Their island gifts can also be found online at bluebeetlenantucket.com.
Along Old South Wharf, there are four shops you shouldn't miss. Stroll up this wharf, and along the left side you'll find The Love Shack by LOLA. In this small shop are handcrafted pendants, charms, bracelets, rings, cufflinks, and other jewelry designed to commemorate important moments in your life. It's the perfect memento for your island visit. lolacompany.com
A little farther down, across from Slip 14 at 13 Old South Wharf, Ireland Galleries offers everything from apparel and handbags to paintings and art by owner Lorene Ireland. Our pick in this shop is one of Ireland's amazing mosaics made from shells, glass, and porcelain. We love her summery framed mosaics to adorn a wall, but she also makes sculptures and boxes to hold your treasures.
Cross the shell pathway to Icarus + Company, a jewelry studio and shop on Old South Wharf where you'll find the makers hard at work creating exquisite jewelry that emulates the beauty of the natural world around us. Our favorite this season are their Nantucket Moon Snail Drop Earrings, available in sterling silver or brass.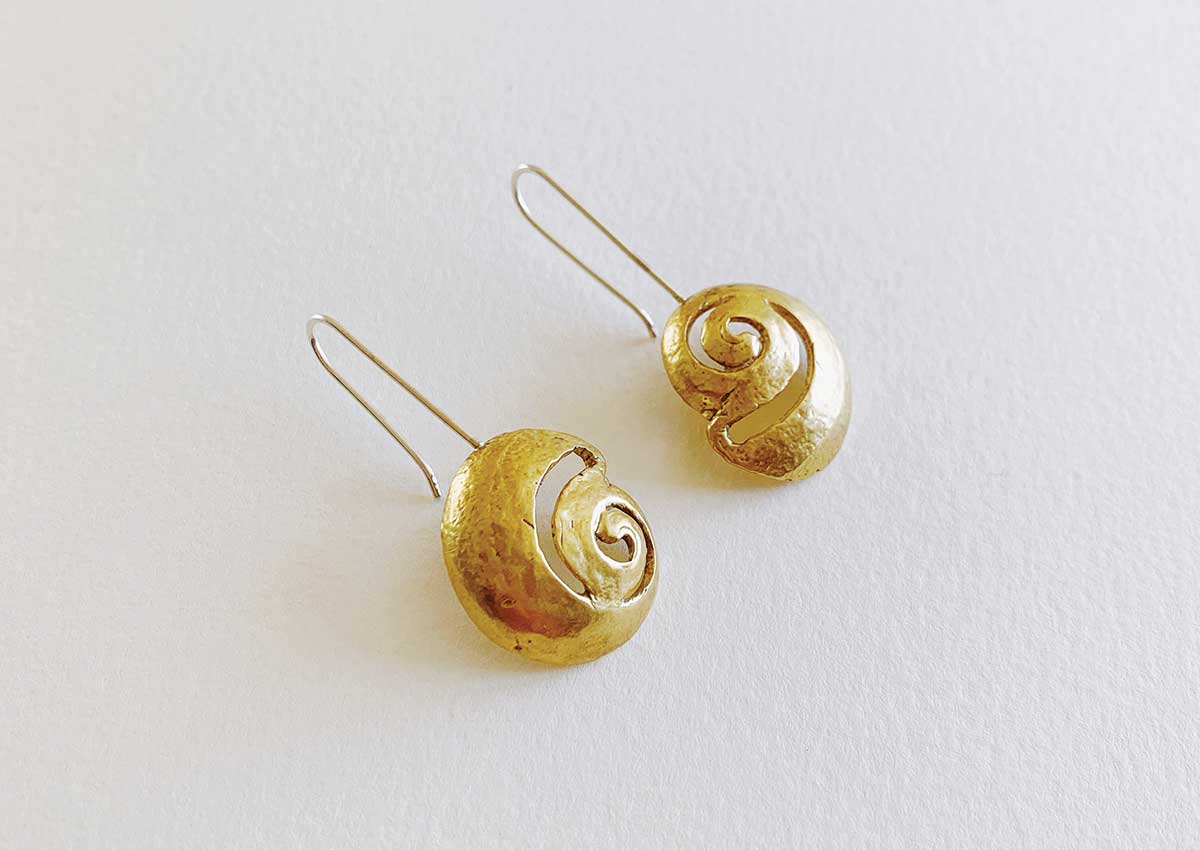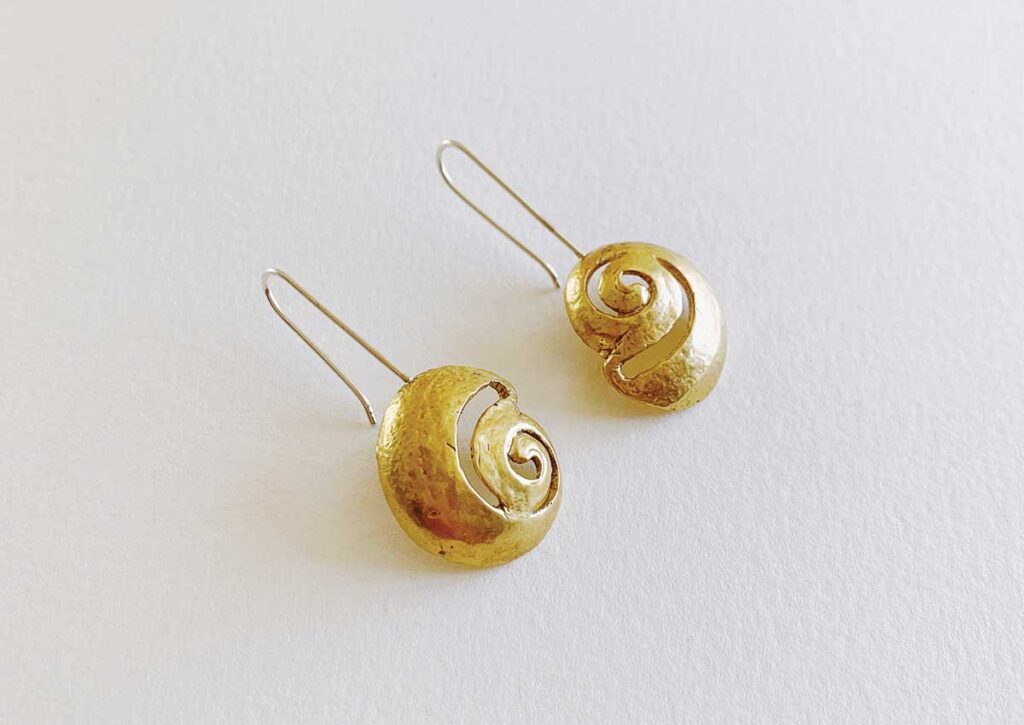 One shop down at #20 is Made on Nantucket, the only place on Nantucket where you can find a framed miniature seriograph by famed island artist Donn Russell. Owner Kathleen Duncombe has a selection of Russell's superb prints in other sizes, but we are particularly fond of the miniatures—buy several to make a beautiful grouping of your island memories.
Heading back downtown, take a few steps off Main Street to 2 Union Street where up the stairs you'll find the Gray Lady Smoke Shop. In addition to a great selection of fine cigars, smoking accessories, and glassware, they also carry a small selection of locally-made gifts. We love the pottery made by islander Katy De- Heart. Follow them on Instagram @ackgraylady ackgraylady.com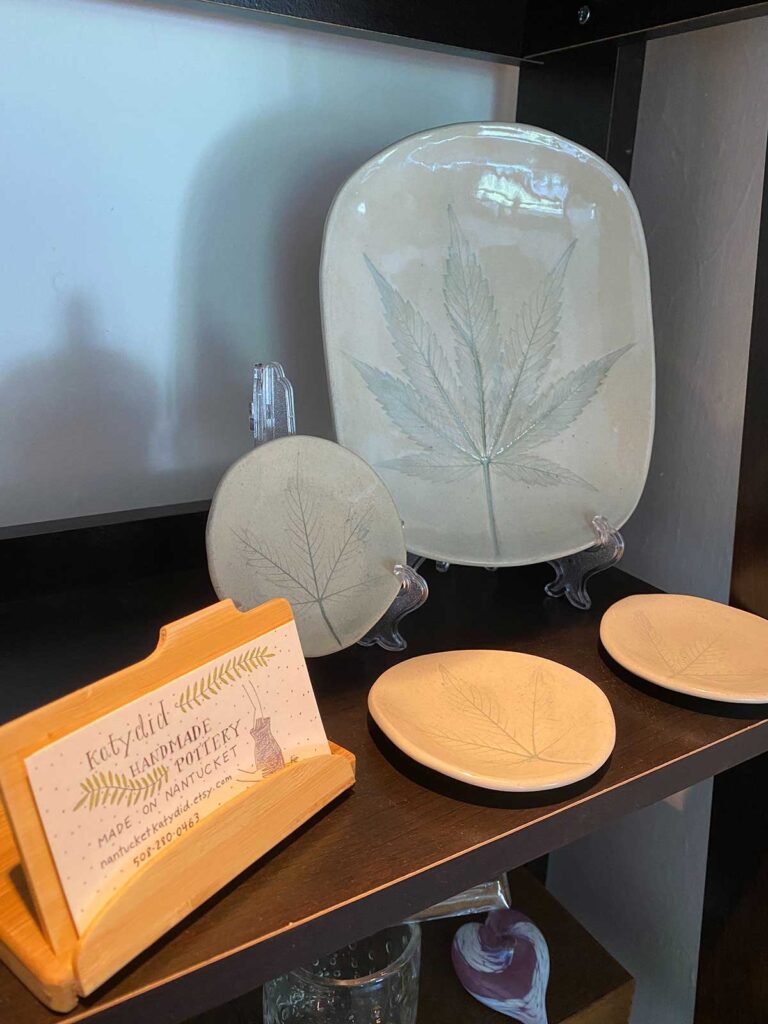 In the heart of Nantucket, at 21 Centre Street, you'll find Jeweler's Gallery which has been a favorite of island shoppers since 1971. Our pick among the gorgeous estate jewelry and new pieces are owner Jim O'Leary's golden Sailors' Valentines. These beautifully crafted gold pendants, some studded with rubies, diamonds, emeralds, and sapphires, harken back to the days when Nantucket sailors were gone for years and would return home to wives and loved ones with sailors valentines lovingly made from shells. These and Jim's other nautical and Nantucket jewelry designs are also available at thejewelersgallery.com.
If you're shopping for someone with four legs instead of two, stop by Cold Noses, newly relocated to 48 Centre Street. They have a fun selection of collars and leashes with Nantucket motifs: lobsters, lighthouses, shells, whales, and more. Sizes start at XS and go all the way up to XXL. geronimos.com
You have two chances to select an autographed book by an island author: Mitchell's Book Corner that has anchored downtown for generations at 54 Main Street and at Nantucket Bookworks at 25 Broad Street. Both locations are dedicated to readers, and they are happy to make recommendations. Our staff could not just pick one, so we break our own rule by suggesting two choices: Summer of '69 by island author Elin Hilderbrand and A Thousand Leagues of Blue by Nantucket writer Betsy Tyler. We're betting that either one you choose, you won't be able to resist starting to read it during the ferry ride back to America.