During an interview we did with artist Clara Urbahn in 1999, she told us that her mother "trained us to look through a window and see everything as a painting…It was a wonderful way to start life off, as if you're living in a painting…"
Judging from her current exhibition of paintings and one-of-a-kind "critters" that inhabit the world with her, Urbahn's view of life, in spite of her many challenges, has remained fresh and bright and imaginative even 20 years later.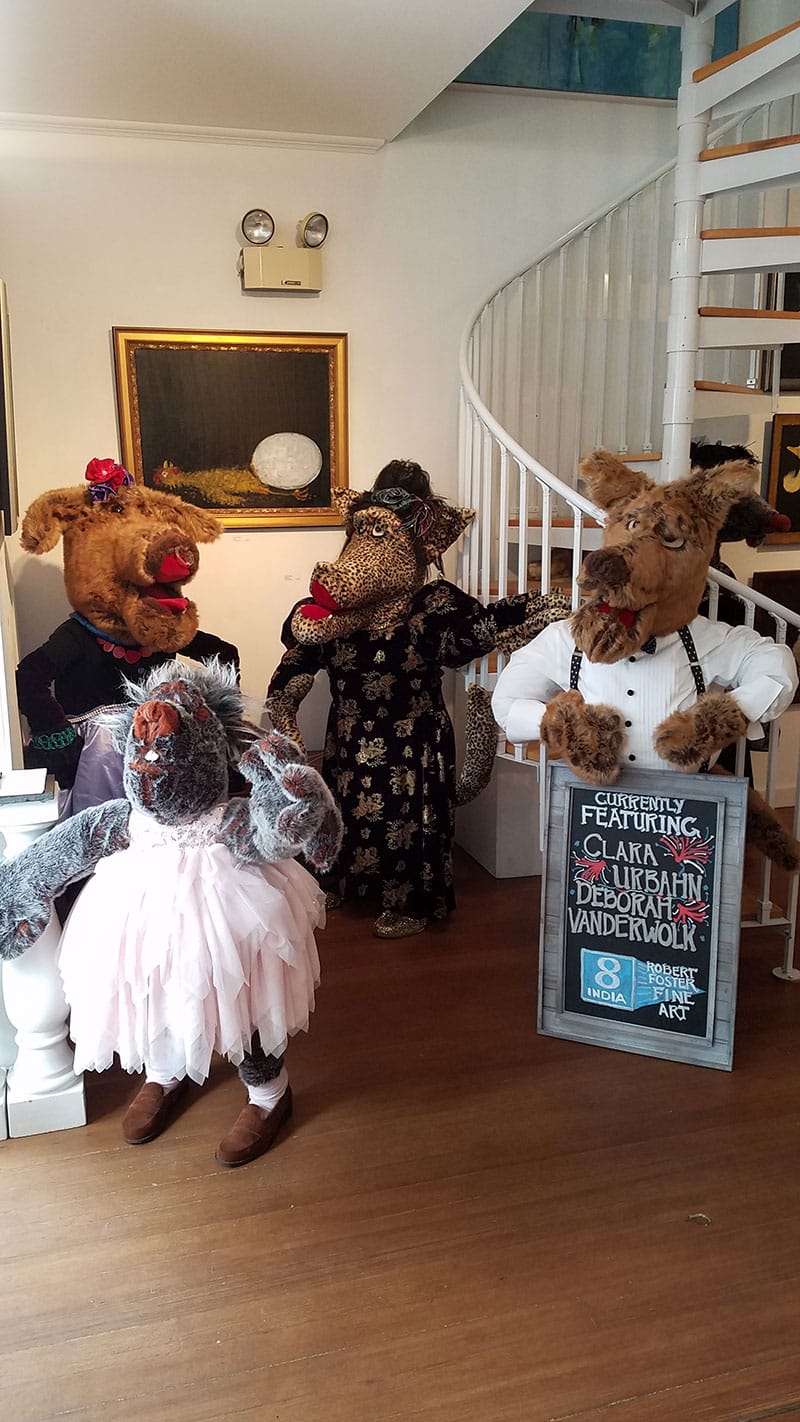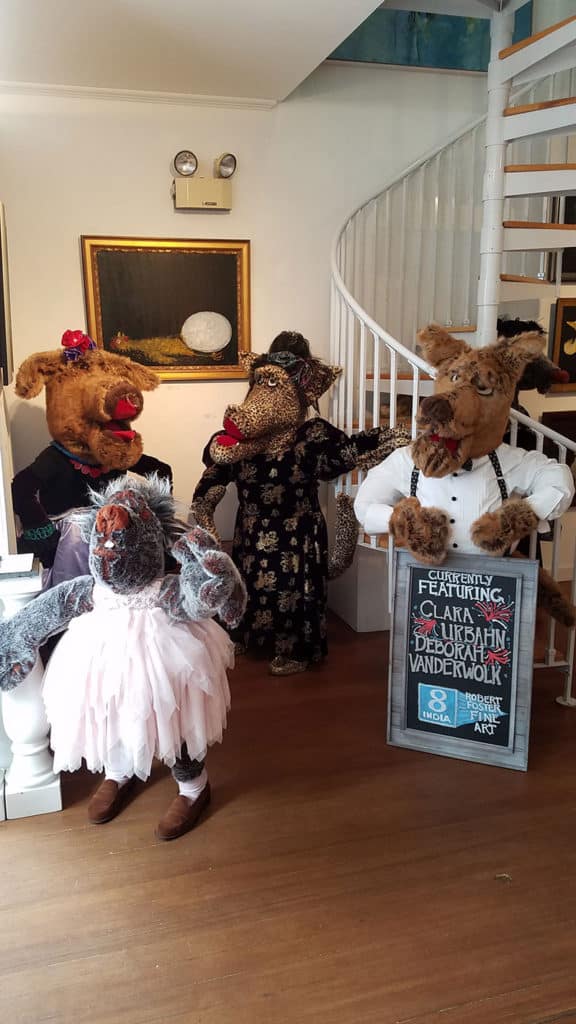 Tall and furry, some mischievous and others innocent, Urbahn's sculptures are whimsical, playful, colorful, and tactile. She's named each based on his or her character: Ethel, Ruby, Agnes, Elsworth, Bubbles, Homer, and Peaches are a few.
All this week, these magical critters from the vibrant imagination of Clara Urbahn are visiting our world in Robert Foster Fine Art, a gallery at 8 India Street in the heart of Nantucket Town.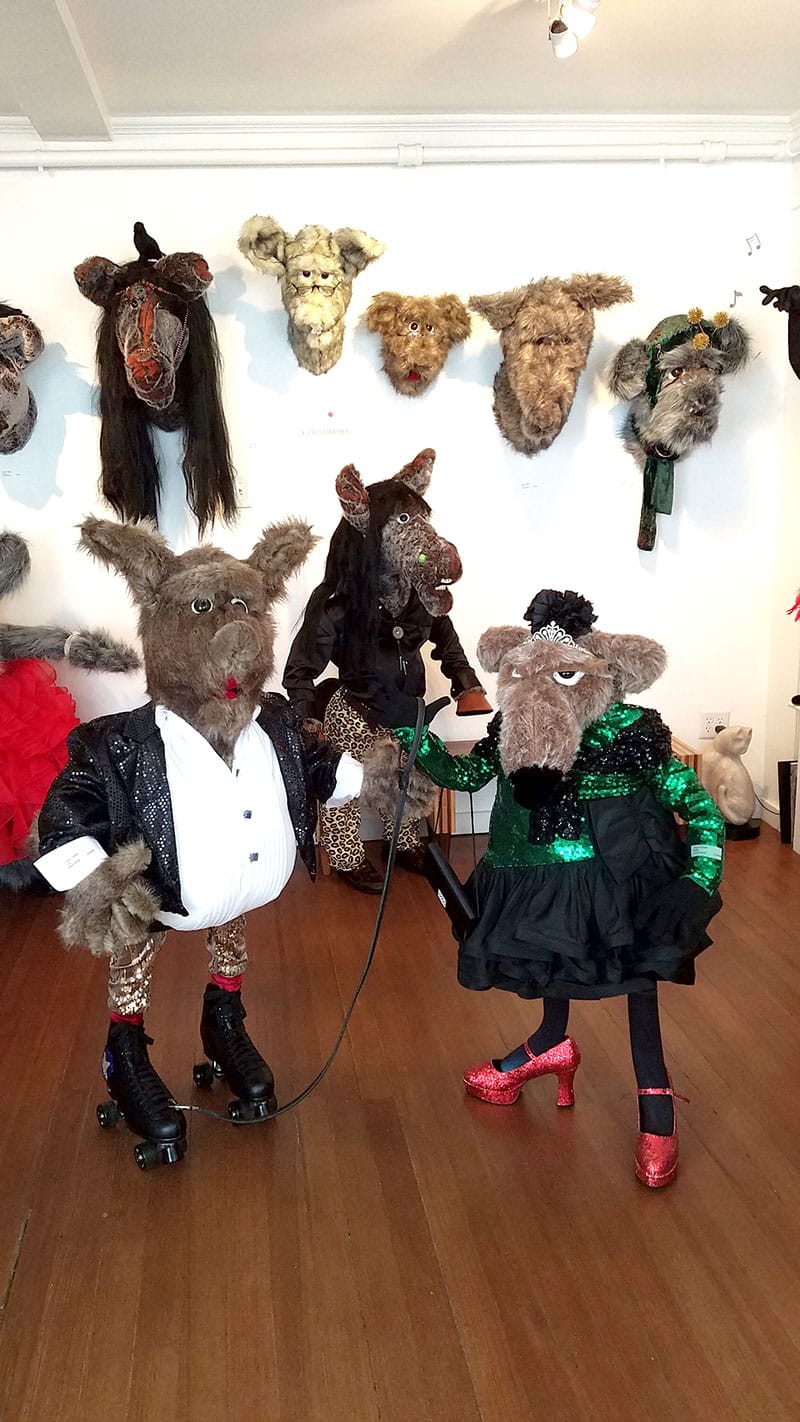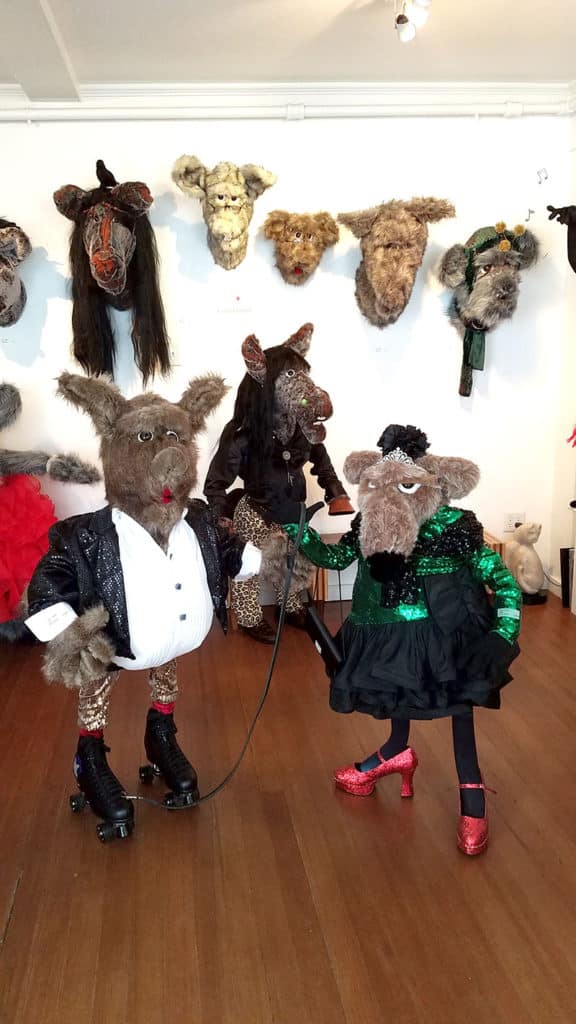 Foster describes Clara's critters as "standing soft sculptures" and explains: "She creates them in her mind, sketches them, and she and her assistant build an armature/skeleton and then begin building around them." In addition, her Trophy Heads are on display along with her oil paintings. "Her illustrations are magic and amazingly detailed… Clara's oils are in the same vein as her illustrations, puppets, and critters. They are mysterious and tell a story that draws the viewer in… Her work is in many collections around the world… You may have seen one in person at the Nantucket Atheneum in the Children's Section, where kids can read a book while in the comforting lap of one of her Animal Chairs," commented Foster.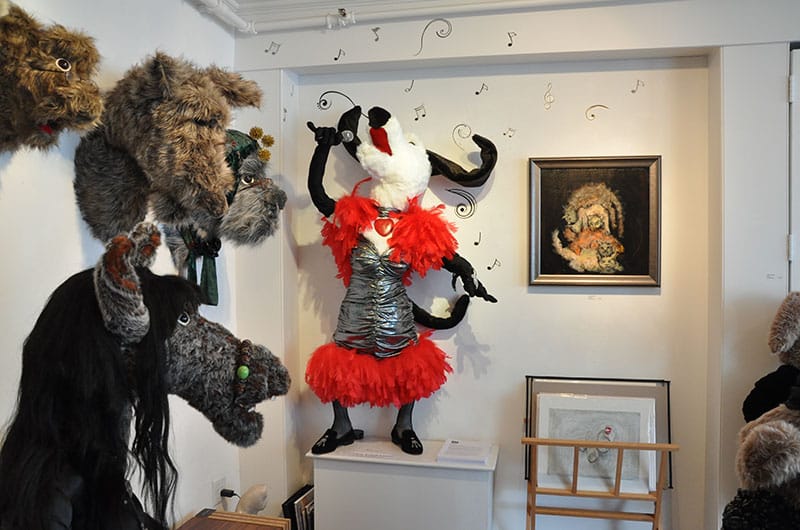 This magical exhibition at Robert Foster Fine Art, 8 India Street, continues through Wednesday, July 17, and is definitely one you do not want to miss!