by Catherine Macallister
Just a few steps from the hustle and bustle of downtown is the Nantucket Lightship Basket Museum, home to a carefully curated collection of baskets that have become a part of Nantucket history. The rattan, woven baskets are iconic: gaining value and fame and a recognizable piece of Nantucket whether you are onisland or on the other side of the world.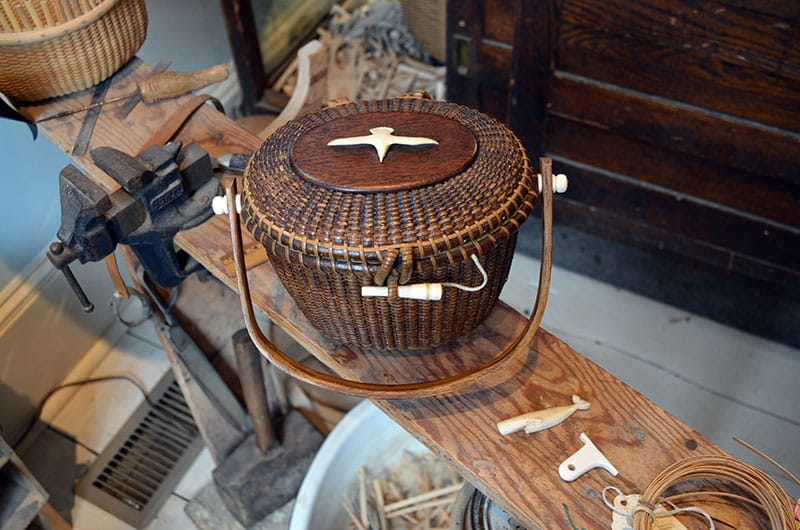 Every year, the museum puts on a special exhibition that tells the unique stories of baskets, weaving techniques, or the weavers themselves. This year's exhibit, Innovations in Nantucket Basketry: Jose Reyes and Beyond, pays special homage to Nantucket weaver Jose Reyes and his contributions to the history of Nantucket Baskets and his invention of the "friendship purse," a must-have fashion piece.
During his retirement, Reyes is thought to have completed over 5,000 baskets, some of which still remain in the Basket Museum today. "This is such an exciting exhibit for us" says Andrea Wulffleff, the Executive Director of the Museum, adding that Jose Reyes, "revitalized the basket tradition on island."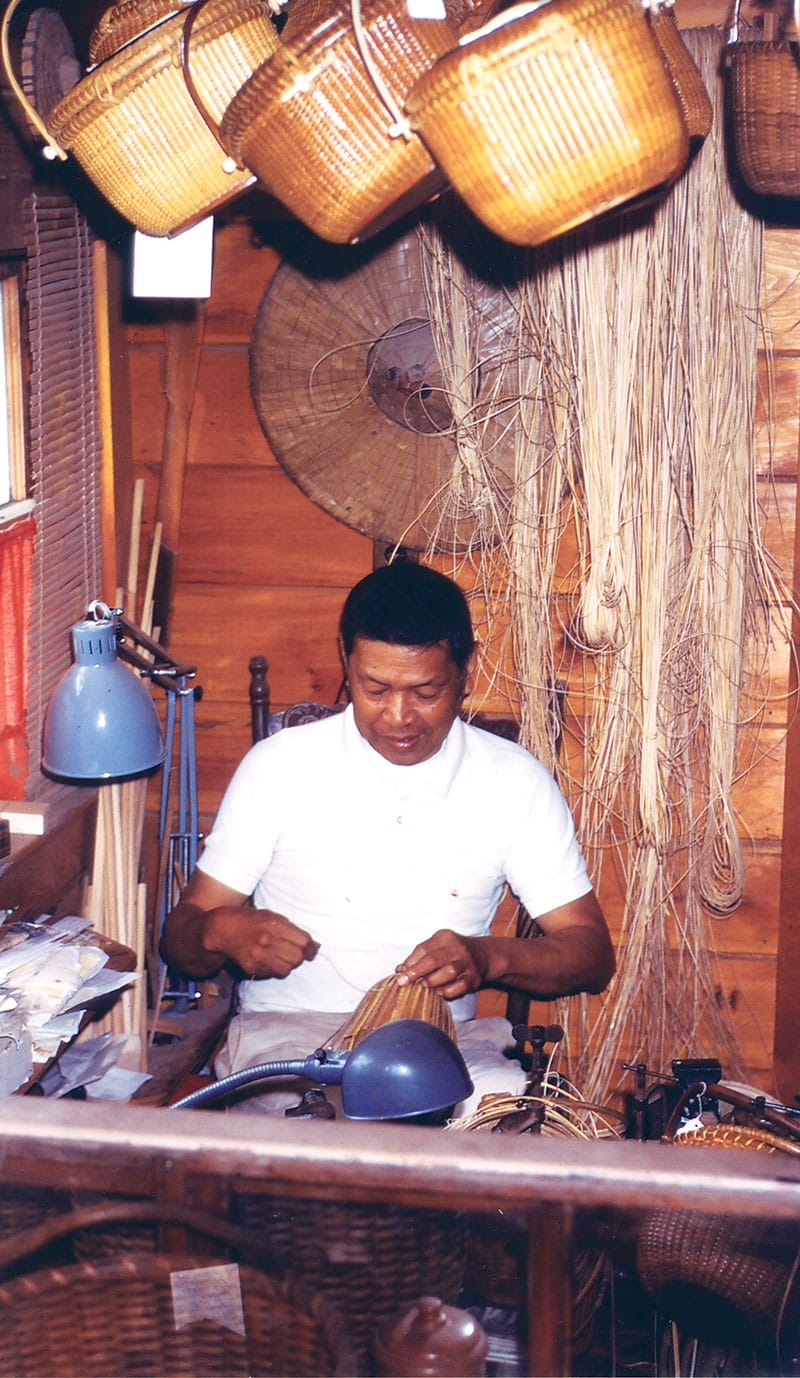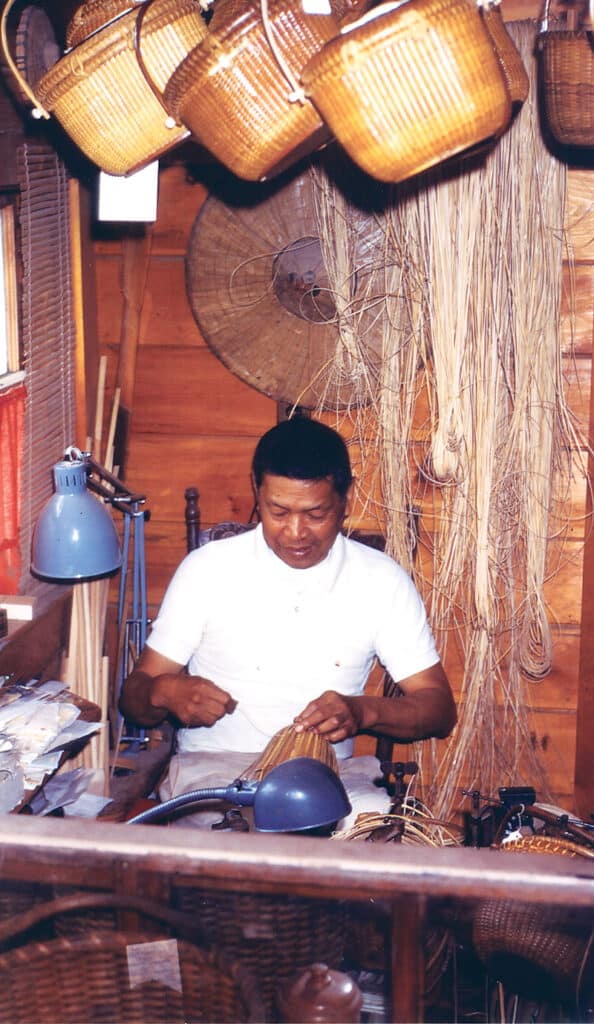 Visitors will be able to see more than just Reyes' work; they will also see the ways in which basketmaking has begun to push the boundaries. "Innovation has always existed in basket making" says Wulffleff, sharing how some baskets are shaped like orbs or lighthouses and made of new materials like baleen or plastic. With so many new and interesting pieces paired with the current collection, the Nantucket Basket Museum is a site you don't want to miss.
As part of their commitment to bring Nantucket Basket Weaving to a younger generation, the museum will be offering children's classes from 9:30- 11:30 every Monday this summer. Kids from 7- to 14-years-old will learn how to weave Nantucket bracelets and be able to take part in a craft that has been part of Nantucket History since at least the nineteenth century. No prior weaving experience is necessary to take this class. Sign up by calling 508- 228-1177 or emailing the museum to reserve your child's spot.
The annual Baskets and Bubbly event that celebrates and raises money for the Nantucket Lightship Museum will take place on Sunday, July 28 from 11am to 2pm, in the Great Harbor Yacht Club. Bid on baskets and other locally made luxury items while dining on delicious food and sipping champagne. Tickets are available at nantucketlightshipbasketmuseum.org. Don't miss your chance to support the craftsmanship that this island favorite celebrates year after year, and reserved your tickets by July 21. Previews of auction items will be available at 49 Union Street the week leading up to Baskets and Bubbly, from July 23-July 27.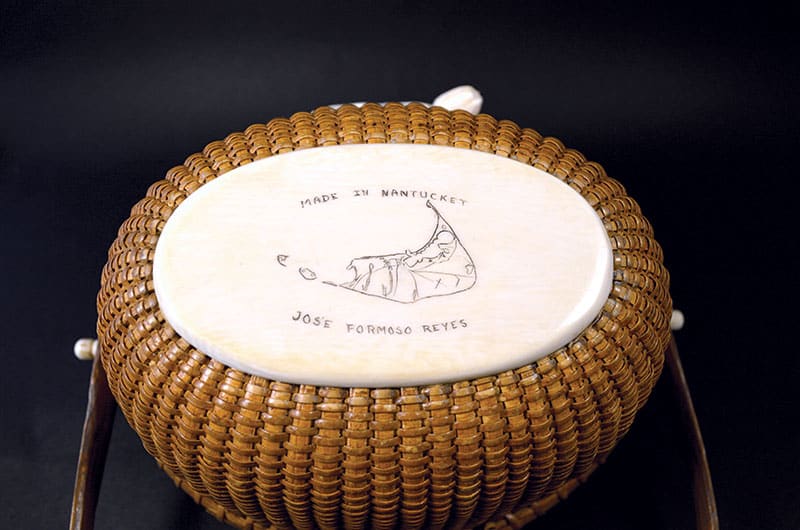 "There is a lot of nostalgia" says Wulffleff of the Nantucket Lightship Baskets and their history. She has big plans for the museum as it prepares to celebrate its twentieth anniversary next year, "I really hope that we can get to the point that people think of us as a real destination." Consider adding the Nantucket Lightship Basket Museum to your tour of the island, it is a place rich in history and a celebration of the iconic Nantucket Baskets that have remained a part of art and fashion today. The Nantucket Lightship Basket Museum is located at 49 Union Street and is open Tuesday-Saturday from 10 am to 4:30 pm. Memberships are available and admission is just $10 for adults and $7 for ages 6-17.