Get to The Dreamland and laugh your ACK off because the 12th annual Nantucket Comedy Festival is about to begin.
The fun starts on Thursday, July 11 at 7 pm with a new show about the funnier side of relationships. "Love & Laughter" features Tom Cotter of America's Got Talent and The Tonight Show, Kerri Louise from Showtime and Comedy Central, and Karen Morgan from Nick at Nite and the Gotham Comedy Club. The show will be hosted by long-time festival favorite Vic Henley.
All ages are welcome at 5 pm this Friday, July 12 as the islanders unite with another new show starring kids from Nantucket and kids from Martha's Vineyard. All participants have been a part of the Festival's Stand Up & LearnTM, non-profit, educational workshops designed to educate and inspire creativity in young people while helping them hone the skills essential to happiness, confidence, and success throughout their lives. Tried and true comedians will be there to lend a hand to these aspiring comedians.
"We are thrilled to present this new addition to the Nantucket Comedy Festival as kids "compete" in this fun, fast-moving celebration of the performing arts. Audiences will enjoy seeing Stand Up & Learn™ students perform their comedic routines as they build confidence and self-esteem by showcasing what they have learned from this rewarding educational program", says Festival Executive Director Kevin Flynn.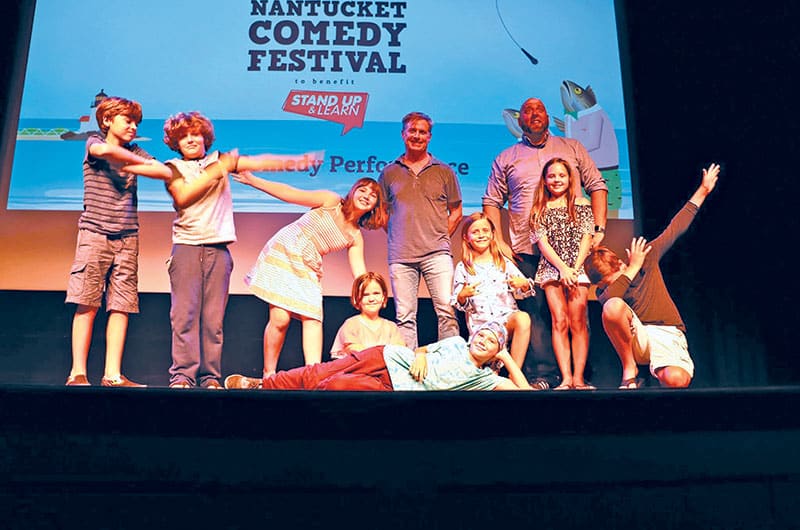 Later on Friday, put the kids to bed and see Don Gavin's "Legends of Comedy" at 7 pm. This Nantucket Comedy Festival show boasts a lineup of veterans like Cory Kahaney, Jack Gallagher, and Jimmy Shubert.
The Nantucket Comedy Festival got its start in 2007. A rash of teen suicides had shaken the island community, and Kevin Flynn was devastated. A professional stand-up comedian, he knew well the healing power of laughter, so he made it his mission to bring some to Nantucket. His vision centered on creating programs for kids using comedy techniques to teach invaluable life skills, but he needed funding. Kevin gathered a group of famous funny friends, and they all donated their time and talent to the first festival in 2008, the proceeds of which helped launch the beginning of the Stand Up and LearnTM workshops for island children.
Rivalries roll into the weekend with Boston vs. New York Comedy SmACKdown. At 7 pm on Saturday, July 13, award winning sports journalist Bob Ley makes a comeback as host and referee of this timeless trial. Beantown's own Dan Crohn, Kendra Cunningham, and Jimmy Dunn go head-to- head against New York's finest Chuck Nice, Carmen Lynch, and Chris Distefano.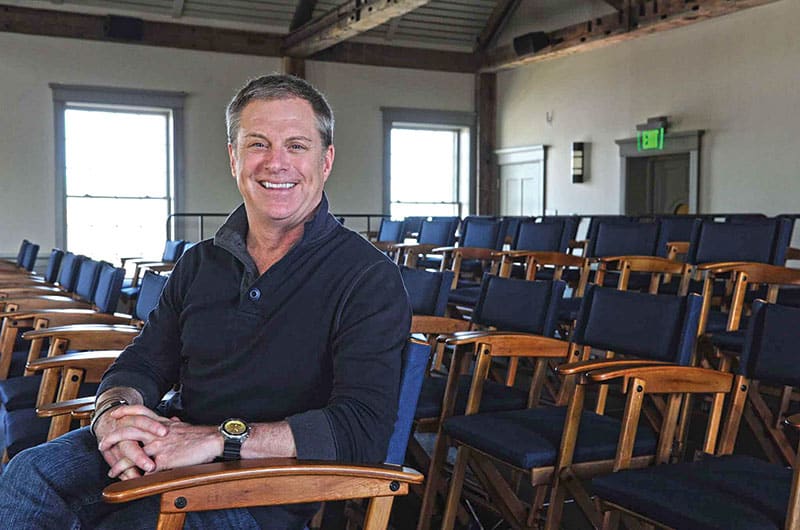 Stand Up & LearnTM engages students in creative writing, communication, and critical thinking as well as team and confidence building. It is one of the first stand-up comedy programs made exclusively for middle and high school students, and it has been implemented with Nantucket students, The Gateway School in New York City, the Deveraux Glenholme School in Washington, Connecticut, and at the Cape Cod Conservatory. With help from festival goers, these tools will soon be available to help children all around the country.
A community connected by laughter can help ensure bright futures for all of our children. For tickets, more information, or to make a donation, visit nantucketcomedyfestival.org.