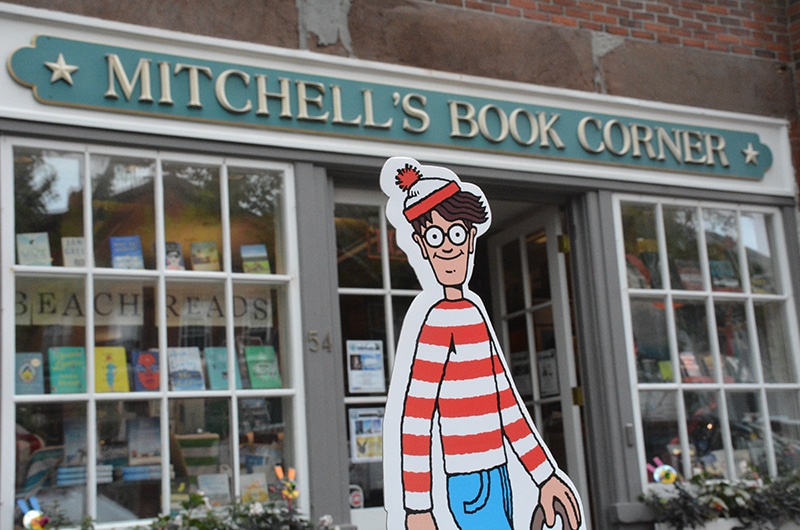 For nearly three decades we have been asking the question, "Where's Waldo?" Let's celebrate the 30th anniversary of the search for that distinctively dressed traveler by bringing it to life on Nantucket.
Join us on the hunt for Waldo starting Friday, July 1 with Find Waldo Local, a community wide Shop Local scavenger hunt. Hosted by Mitchell's Book Corner and Nantucket Book Works (Nantucket Book Partners) throughout the month of July, hundreds of children from all age ranges are expected to participate. Last year was a huge success, so there's no doubt this year will be a hit as well.
Come by Mitchell's to pick up your packet and find out where to begin the hunt. Then, stop by each of the 20+ participating businesses listed in the packet during the month of July, most of which are in walking distance of downtown. If you can find Waldo, you get a stamp on your passport. The goal is to get a stamp from each of the participating businesses.
Then, on Friday July 29 from 10 to 11 am, join us at Mitchell's for an all- Waldo extravaganza. Bring your completed passport and enjoy games and prizes, giveaways and refreshments. There will even be an appearance by Waldo himself!