by Sanibel Chai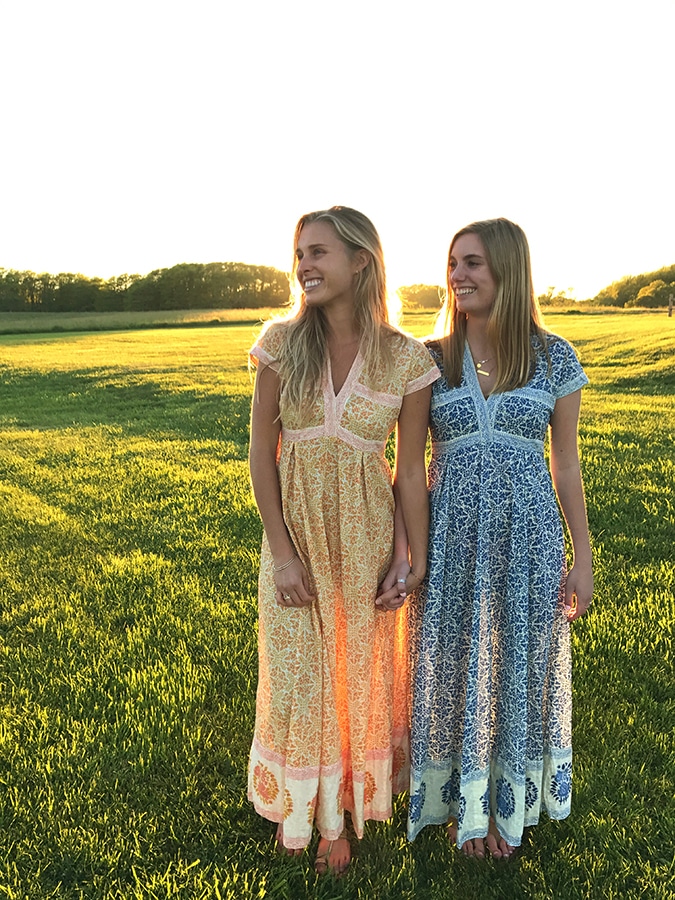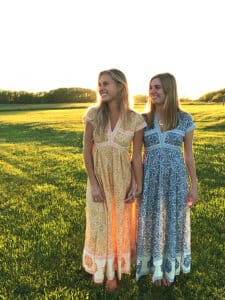 If you're wondering where to find something that no one else has, something that will elude department stores and elicit envious stares, drop in to CJ Laing. Behind the trend-transcendent and colorful boutique is the husbandwife team Jack Laing and Alice Russell. Alice is the tastemaker behind CJ Laing's gorgeous selection and the store's curator. Her husband, Jack, designs the house label and knows the manufacturing side of the business inside and out.
CJ Laing is enjoying its fourth summer at 44 Centre Street. Both at this location and at their second shop in the 'Sconset Square, you'll find beautiful caftans of hand blocked fabrics, ikat print galore, and envelope pushing styles and prints. CJ Laing's flagship store is located in Palm Beach and the easy-going, beach centric vibe has carried through to both Nantucket locations.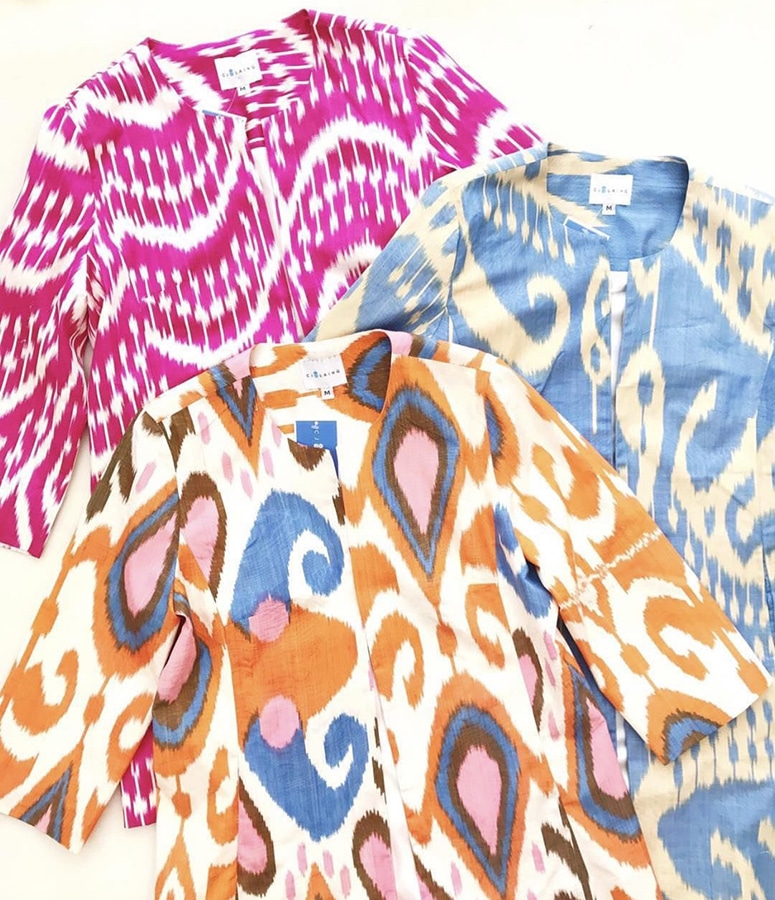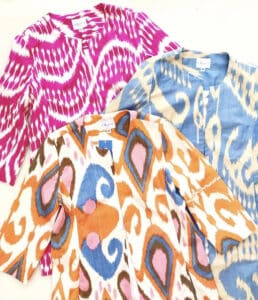 The signature CJ Laing piece is the ikat coat, made of lightweight cotton silk. It is lined in silk with braceletlength sleeves and comes in an array of colors. The signature label includes proven shapes that Jack is familiar with, which clients have loved through season after season. Every year the collection uses different fabrics that are only available in limited runs. The silhouettes at CJ Laing tend to be beachy and breezy, but they are not as transparent as many coverups. The buyers at CJ Laing are careful to find fabrics that are opaque so your beach wear can easily transition to dinner in downtown without need for concern. CJ Laing retail director Daniel Jenkins explains, "We try to find things that are special and well made."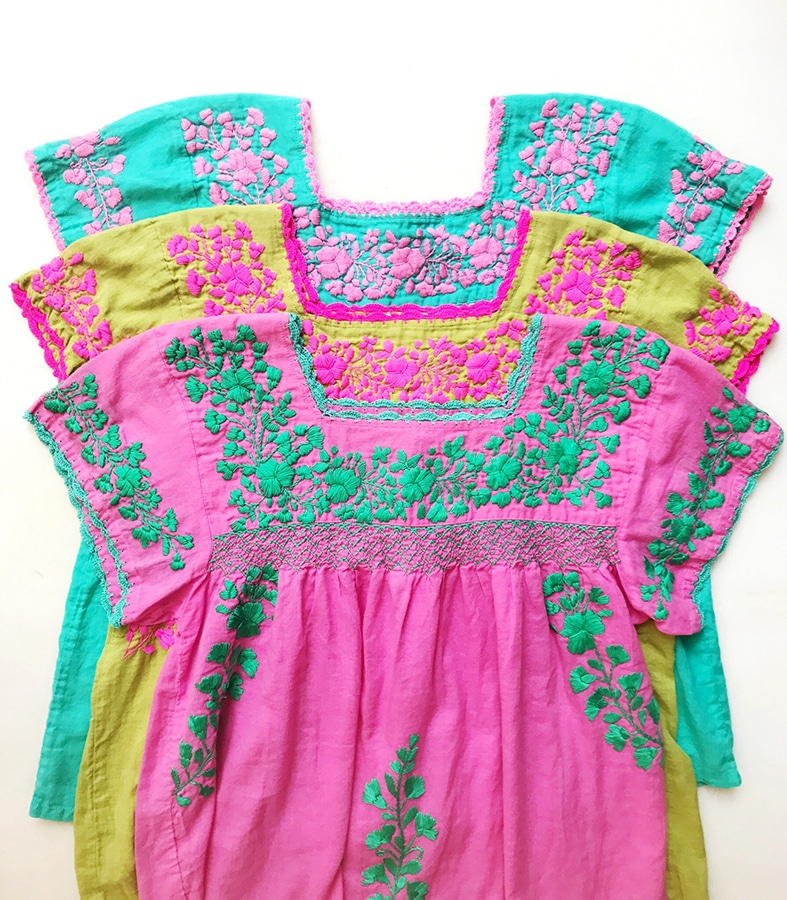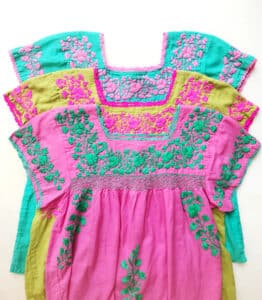 Introducing new designers and innovative styles is part and parcel of CJ Laing. The beauty of CJ Laing's collection is that they do not respond to trends but rather strive to "give people what they don't know they want," For instance, you may not set out to find an embroidered Mexican oaxaca shirt, but the oaxaca line is one of the most popular collections here. Anticipating what strikes a chord with clients and being unafraid to venture beyond accepted trends are two of their strengths. A more recent addition to the boutique is Mark D. Sike's line of clothing. Sike's is a well-known interior designer who has broken into the fashion world with a stunning debut collection.
A popular item this summer has been Rebecca De Ravenel's tiered spherical earrings. The clip-on earrings dangle three lightweight spheres ascending in size and wrapped in silk cording.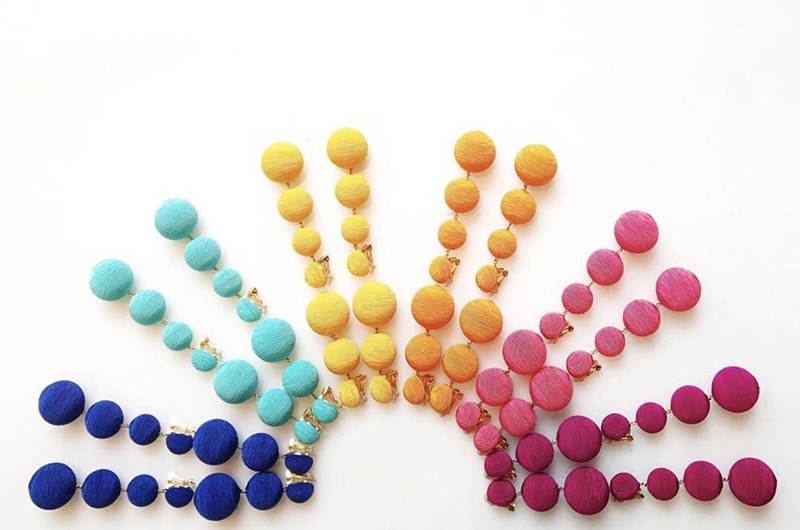 They come in striped and solid colors. Occasionally, men's items are offered such as swim trunks or shorts in Ikat prints. It is CJ Laing's second summer at the 'Sconset boutique, where they have a few items that are not available at the Centre Street store, such as adorable Antonello Tedde handbags. The bags are handwoven in eco-friendly fabrics with pom pom appliques and very hard to resist.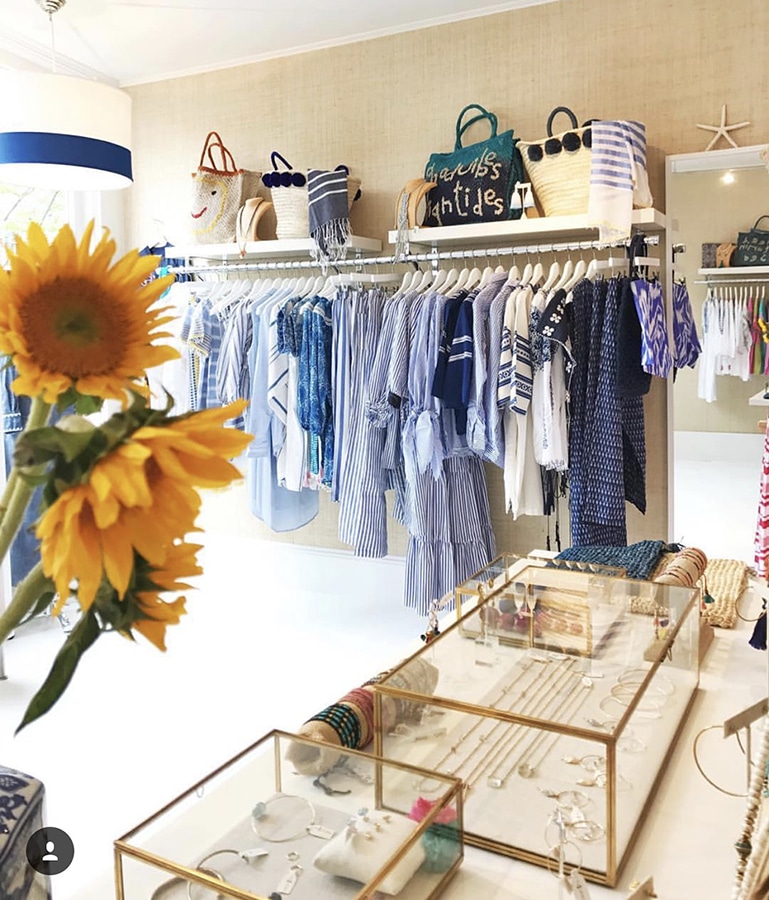 CJ Laing's offerings are so different from other boutiques because many of the pieces are made specifically for the boutique. Ali Laing does research to "avoid sameness" and largely eschews trade shows. The woven baskets are made in Morocco and make great gifts. If you're looking for a souvenir for yourself, a basket with Nantucket woven into it is a great memory. The selection of great sunhats comes from Lola in Brooklyn, whose millinery uses techniques dating back to the 1930s.
Daniel comments, "If we can't find something we like [already made], we find someone who will make it for us." You will be sure to find something special for yourself or as gifts at CJ Laing.
For more fashion shopping ideas, visit Nantucket.net!